A Warm Welcome to the
Duns Club
from President Jim McDevitt






It gives me great pleasure to be President of the Rotary Club of Duns for the year 2016-17. This is my second time in the role having been given the honour 15 years previously.
My primary intention is to continue the great work of past club Presidents over the last 40 years with the focus on a mixture of projects within both the local community and further afield on the international stage.
During the 15 years between my Presidencies the club has raised over £170,000 for many good causes both on the home front and further afield.
We will continue to work on fundraising activities in the year ahead. That said the club will also look to support other local organisations with their activities and events if we can be of assistance- they only need to ask. I will strive to ensure that the club continues to build on the great links we have with the local community as this is a win/win for all.
I have not chosen a specific charity for the coming year to benefit from funds raised at events such as our club Christmas party or president's Night but the overall emphasis will be on youth- both here and overseas.
If anyone would like more information on Rotary then please either send an email with contact details via the website or, alternatively, speak to any existing club member.
Kind regards
Jim McDevitt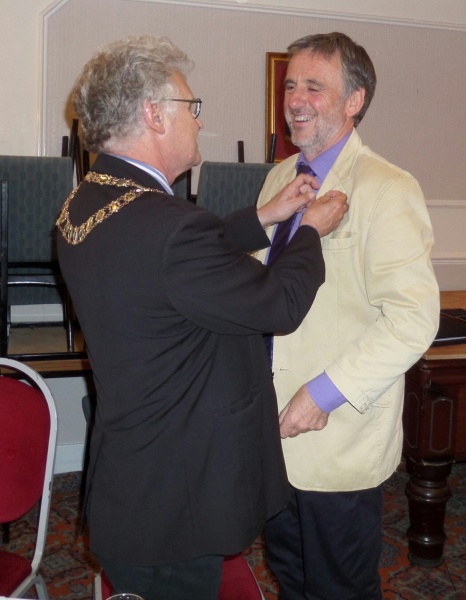 Hand over from President Marshall to incoming President Jim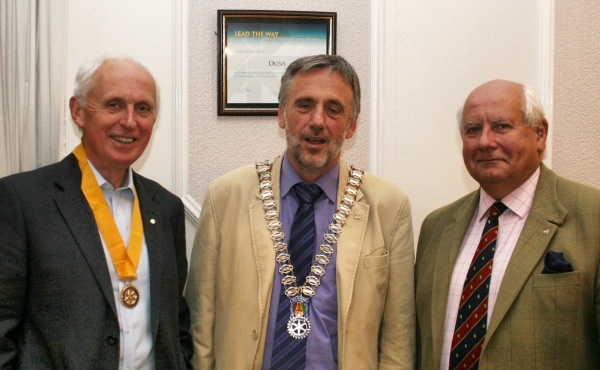 The Presidental Team for 2016/17, from left to right:
Senior Vice President Stephen Morris
President Jim McDevitt
Junior Vice President Stephen Blakey
All charitable donations to the Rotary Club of Duns are paid into the Rotary Club of Duns Trust Fund, a Scottish Charity No. SC042502






Meeting Details
Interested in joining Rotary
In the next 30 days...
Social Media...
Rotary Club of Duns
Promote Your Page Too
Meeting Information...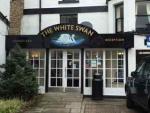 We meet on Thursdays at 18.15 for 18.30 (No meetings at Christmas and New Year) The White Swan Hotel
31 Market Square
Duns TD11 3AL tel: 01361 883338