Welcome to the Rotary Club of Blandford
Featured pages: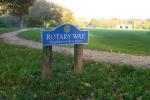 Click and scroll down for more informationRead more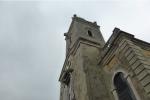 Its a long way down. Click on the picture and scroll down to see more.Read more

Click on the picture & scroll down for further information.Read more
Senior Winners Read more
Use the arrows at the side to move around the carousel Click on the picture to see more
The Rotary Club of Blandford
Registered Charity 1032049
Beautiful Blandford

Are you someone who does?
Someone who doesn't wait around for things to happen?
Someone who just gets on with it?
We're actively involved in the Community and are currently looking for new members
"We Do"
To register your interest, click on the "Contact Us" button on the top of this page and someone will get back to you.
The Young Musician of the Year Competition 2017
The first round of the competition was held at Clayesmore School 21 January 2017
Rotary in the Local Community
The Rotary Club of Blandford is active in the local community giving support to charities and many other organisations.
The club donated to the people of Blandford two large benches now situated in Angus Wood and have you seen the four 'planters'
presented to the town in celebration of Rotary's 100th and Blandford's 400th anniversary.
More about the Club and Rotary
The Rotary Club of Blandford is a friendly dual gender club founded in 1945.
We are part of Rotary International the world's largest service organisation for business and professional people.
The club currently has 35 members who live or work in the Blandford area and meet each Monday for lunch at the Crown Hotel Blandford.
If you are a Rotarian visiting the area, you will be made most welcome to one of
our meetings - check the programme for further details.
A typical lunchtime meeting lasts just over an hour when we conduct any club business or listen to a guest speaker giving their thoughts on a topic of local,
national or international interest.
If you would like to join us then click on the contact button at the top of the page.
If you would like to get involved but simply cant afford the time then why not find out about the Rotary Satellite Group?
This is a group of people who join Rotary because they want to contribute to the community but can't commit to a weekly meeting.
Click on the "Contact us" link at the top of the page for more information
Meeting Details
Interested in joining Rotary
In the next 30 days...
Meeting Information...
We meet on Mondays at 12.45 (5th Monday in the month is usually an evening meeting. Contact the Secretary.) The Crown Hotel, West Street, Blandford Forum, Dorset, DT11 7AJ tel: 01258 456626