Welcome to the Rotary Club of Marlborough & District
Featured pages:
Club Prepares for the Spring Fayre
Rotarians, wives and partners are busy preparing for the Spring Fayre on 8 April. Main details are shown in the poster below. For more information on the stalls go to the Programme tab above and future diary, then read more about the Fayre.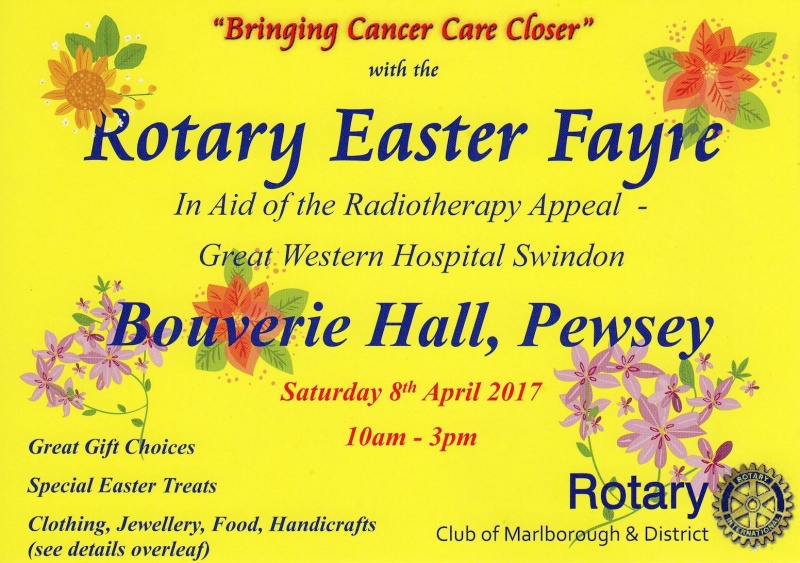 ---
INTRODUCTION TO OUR CLUB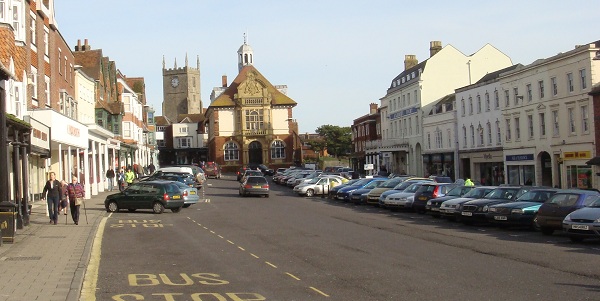 We are a club of some 33 Rotarians who meet weekly in Marlborough Golf Club on Monday evenings for a dinner followed either by a speaker or a business discussion. Our members come from Marlborough and the surrounding towns and villages.
Check out the Club News link above for the latest news of our regular meetings and events and under the 'what we do:' link above you can find our Presidents Page and other information about our Club.
The Programme tab shows our past and future meetings featuring events such as the "Horseless Steeplechase" and Father Christmas in Marlborough. Photographs of this and other events may be found in the 'Photo Galleries'. We also have a facebook page for which there is a link below the "in the next 30 days" section to the right
If you are interested in becoming a Rotarian and would like to attend a meeting please read 'Becoming a Rotarian' which explains who we are and includes a contact form.
So please browse and if you have comments on the site we would like to hear from you, just use the 'Contact' email link at the foot of this page.
Meeting Details
Interested in joining Rotary
In the next 30 days...
Social Media...
Marlborough and District Rotary Club
Meeting Information...
We meet on Mondays at 7.00pm for 7.30pm Marlborough Golf Club, The Common, Marlborough, SN8 1DU tel: 01672 512147