Welcome to the Rotary Club of Newport Pagnell
Featured pages: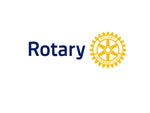 Sat 13th May Read more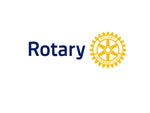 Sun 4th June Read more

Swan Revived Hotel
ROTARY CLUB OF NEWPORT PAGNELL
We meet every Wednesday evening, 7.30pm for 8.00pm, at
The Swan Revived Hotel, High Street, Newport Pagnell. MK16 8AR
No meal is served, but a variety of food can be selected from the bar/restaurant menus if ordered in time to attend the meeting; 6.45pm is recommended.
Rotary is open to women and men, and we welcome visitors. Please refer to our schedule of weekly meetings for dates and topics. The dress code for the evening is smart casual. If you would like to attend, please contact either the President or Secretary below:
President: Paul Campion - 01908 691176
E-mail: paul.campion@virgin.net
Secretary: Neil Beeton - 01908 914771
E-mail: neilbeeton@sky.com
Meeting Details
Interested in joining Rotary
In the next 30 days...
Social Media...
https://www.facebook.com/Rotary-Club-of-Newport-Pagnell-1704770943087576/
Meeting Information...
We meet on Wednesdays at 19.30 for 20.00 (5th Wednesdays are with wives, partners and guests-NO MEAL is served at regular meetings. However, food can be ordered from the Bar Menu for consumption at a reserved table in the Restaurant. Members/Visitors who wish to dine assemble about 1845-1900.) The Swan Revived Hotel, High Street, Newport Pagnell. MK16 8AR tel: 01908 610565