Welcome to the Rotary Club of Luton.
What is Rotary?

Rotary is a service organisation of business and professional leaders united worldwide who help those in need, encourage high ethical standards in all vocations and work toward world understanding and peace.

Rotary has 1.2 million service-minded men and women belonging to 30,000 rotary clubs in virtually every country in the world.

Rotarians meet weekly to enjoy each other's fellowship and discuss ways to serve others.

Rotary is compassion for the underprivileged who benefit from over 50,000 Rotary club service projects in the world each year.

Rotary runs the biggest non-government scholarship scheme in the world.

The Rotary Foundation gives more than �50 million every year to educational and humanitarian programs which promote international understanding.

Rotary began in 1905 in Chicago. The world headquarters are in Evanston, Illinois, USA.

The Rotary Club of Luton was formed in 1927 and the first Rotary Club in Luton.
If you would like information about joining the Rotary Club of Luton please click the "Click Here, Join Rotary, Make a World of Difference" tab above.
Meeting Details
Interested in joining Rotary
Social Media...
Follow Rotary.Luton on Facebook. Catch up with everything the Rotary Club of Luton are involved in and more!
RotaryLuton
Meeting Information...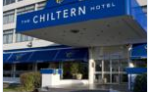 We meet on Thursdays at 12.30 The Chiltern Hotel, Waller Avenue, Luton LU4 9RU tel: 01582 575911