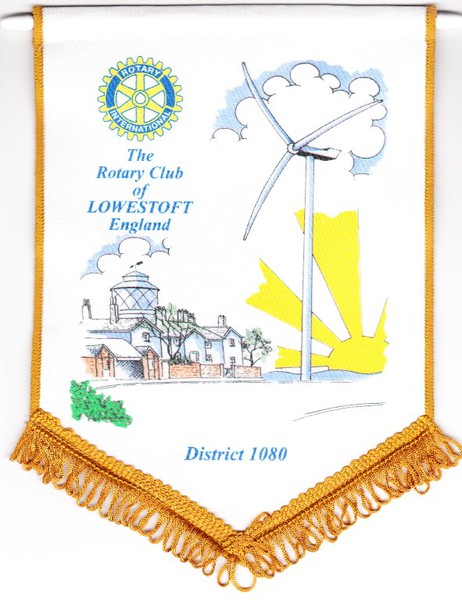 Rotary Year 2016/17
President - Barry Scaplehorn
President-Elect - Kenny Cantor
Vice President - Brian Hunter
Secretary - David Wright
Treasurer - Jack Blyth
Press and PRO - John Hunt
Almoner - Vince Meadows
The Rotary Club of Lowestoft was the first Rotary Club in the town of Lowestoft having been inaugurated on 24th May, 1937 and now has 37 members, having also spawned the Rotary Clubs of Lowestoft South and Lowestoft East Point along the way.
Visitors to the Club's meetings are very welcome and are invited to ring the Parkhill Hotel (tel. no. 01502 730322), in advance to advise their planned attendance, thus assisting with catering arrangements.
Our members hail from many walks of life and, whilst most live in Lowestoft, there are also some from Wangford, Beccles, Loddon, Norwich and Gorleston.
Here is our club photo taken in May 2015: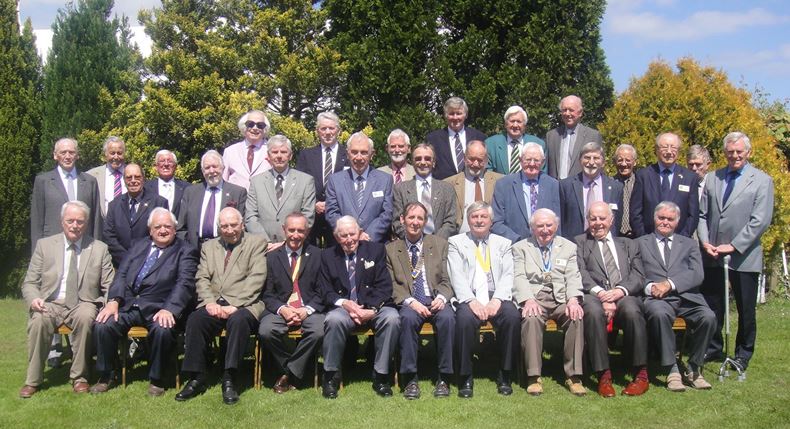 Pictured are:
Back row: Kenny Cantor ,Hugh Sims , John Beevor,Malcolm Norman-Philpotts,Brian Hunter, Richard Morling
Middle row: Paddy Hardiman, John Collins, Brian Keller, John Hemming, John Sutton, Ian Northover-Smith, Conrad O"™Riordan, John Hunt, Bryan Hall, Tim Wooldridge, Tony Truman, David Wright
Front row: John Pilling, David Hannant, Derek Wharton, ADG Robert Lovick, Tony Cooper, President Philip Hayes, David Truman, Brian Baxter, Roy James, Barrie Hunt
Meeting Information...
We meet on Wednesdays at 13:00 (1st Wednesday 1900. But this can vary so please ring in if you are visiting.) Parkhill Hotel, Oulton, Lowestoft NR32 5DQ tel: 01502 730322