Welcome to the Rotary Club of Cambridge Rutherford
Featured pages:
Welcome to The Rotary Club of Cambridge Rutherford. Founded in 1983, we are a friendly and welcoming club with about 35 members drawn from leaders in business and professional sectors in Cambridge. We meet weekly on Thursday at lunchtime, except the final Thursday of the month, when we usually meet in the evening. Please see panel on this page for details and timings of our meetings for the next 30 days (note that occasionally our timing or venue changes). For details of meetings further ahead please go to Future Programme
We are fortunate to have Queens' College, Cambridge as our regular meeting venue. The college was founded in 1448, our meetings take place in rooms off Cloister Court which has seen little change since that time (pictured below)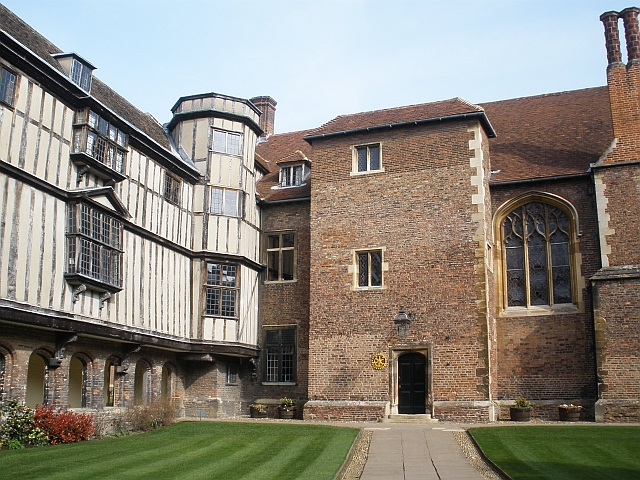 Visitors are most welcome but we do ask you to advise us beforehand, please see our contact details on the Meeting Information panel on this page.
For all other enquiries please contact our Secretary by clicking this link
Meeting Details
Interested in joining Rotary
In the next 30 days...
Meeting Information...
We meet on Thursdays at 1230 (Visitors are requested to contact our Attendance Officer Gordon Hannah, before 12 noon Tuesday, by telephone 01223 890654 or by email meetings@cambridgerutherford.org.uk Meetings on the last Thursday of each month are held in the evening from 7.15pm) Queens' College
Silver Street
Cambridge CB3 9ET