Welcome to the Rotary Club of Spalding and Welland
Featured pages:
ROTARY IS NO SECRET !
This is what we are doing...................
The Rotary Club of Spalding and Welland continues to succeed largely as a result of a combination of efforts and unflagging enthusiasm of our members, to continue with both well established and indeed new charitable activities, including the now well-known Twolips campaign for local charities, the flagship event of which is the hugely popular annual TWO-LIPS BALL, featuring top-class tribute bands such as "THE RAGDOLLS" Frankie Valli band, last year's "BEACHED BOYS" and this year"s "THE DRIFTARS", which was held SATURDAY 08 MARCH 2017 AT SPRINGFIELDS EXHIBITION CENTRE. It was an enormous success, enjoyed by around 200 guests. The meal was outstanding, the atmosphere in the decked out room was exceptional. and the band.............WAS BRILLIANT!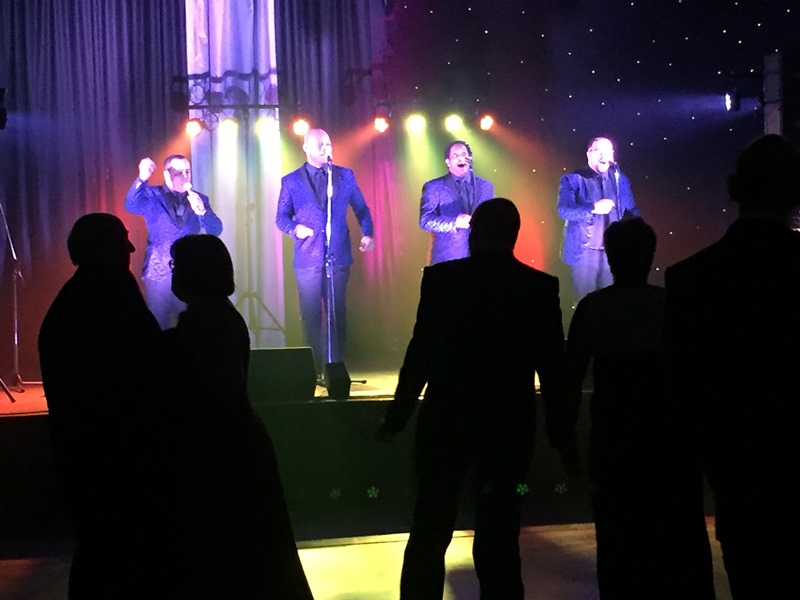 Cheques from each year's Twolips campaign are presented to each year to worthy recipients representing local charities.
CLICK HERE TO SEE MORE OF WHAT YOU MISSED, AND PENCIL IN MARCH 2018 TO BE SURE NOT TO MISS ANOTHER UNMISSABLE EXPERIENCE!
http://www.associatedartistes.co.uk/acts/the-driftars.html
The Rotary Club of Spalding has been in existence for over 79 years but is very much keeping up with the times, and was joined by The Rotary Club of Welland Centenary in 2014 to form the new Rotary Club of Spalding and Welland. The club is dual gender and is open to all. Its main aims are fellowship and helping both the local and the International communities. Above all it's about having fun.
The Club organises many local events such as the Two Lips charity week, the Age Concern Annual Concert at South Holland Centre, the Young Chef of the Year and the Gateway Sports and are always actively involved in the community. We are now increasingly active in the annual Pumpkin Parade, leading the parade with the winner of a best fancy dress contest in an illuminated pumpkin shaped carriage around central Spalding
We actively welcome guests and potential members so If you would like to find out more please use the 'contact us' form.
What Rotary Does Internationally
It is said that every minute of every day Rotary will touch the lives of millions somewhere in the world. By combining their skills and resources, members of Rotary are able to make a real contribution to the lives of others. In local communities alone, each club raises tens of thousands of pounds for community projects and local charities, often more. Members also volunteer their time - supervising community events, running a host of projects aimed at promoting the achievements of young people, coordinating educational programmes, and supporting local businesses.
Last year marked 30 years since Rotary launched PolioPlus, its campaign to rid the world of polio. Beginning on Rotary's anniversary, 23 February, Rotary members worldwide will be holding events to celebrate three decades of polio eradication progress.
Since 1985 Rotary and its partners have helped reduce the number of cases from 350,000 annually to fewer than 400 in 2014, and they remain committed until the disease is eradicated. Rotary has contributed more than $1.3 billion and countless volunteer hours to protect more than 2 billion children worldwide. In addition, Rotary's advocacy efforts have played a role in decisions by donor governments to contribute over $10 billion to the effort
Meeting Details
Interested in joining Rotary?
Social Media...
The Rotary Club of Spalding
Promote Your Page Too
Meeting Information...

We meet on Mondays at 19:00 (No meetings on Bank Holidays) The Woodlands Hotel
80 Pinchbeck Road
Spalding
PE11 1QF tel: 01775 769933