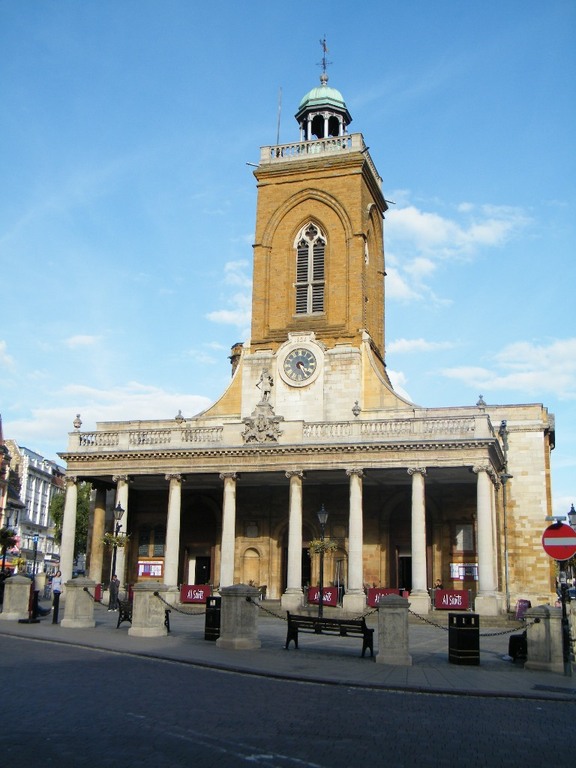 The Rotary Club of Northampton West was founded in 1969 and for over 48 years has continued to be a source of enjoyment to its members and service to the local community.
We currently have 43 members with a wide mix of social and vocational interests.
Members largely come from senior level professional and management backgrounds in private and public organisations.
We welcome both men and women as members of the club. They use their professional and organisational skills to help people of all ages with local community projects and charities in Northampton and help with international Rotary projects such as world wide eradication of polio.
We meet every Friday for lunch in Northampton. We enjoy a meal and share lively good humoured conversation. We often have a guest speaker and occasionally we hold debates and discussions. Sometimes our Friday meetings are devoted to planning and preparing for our community support and fund raising projects.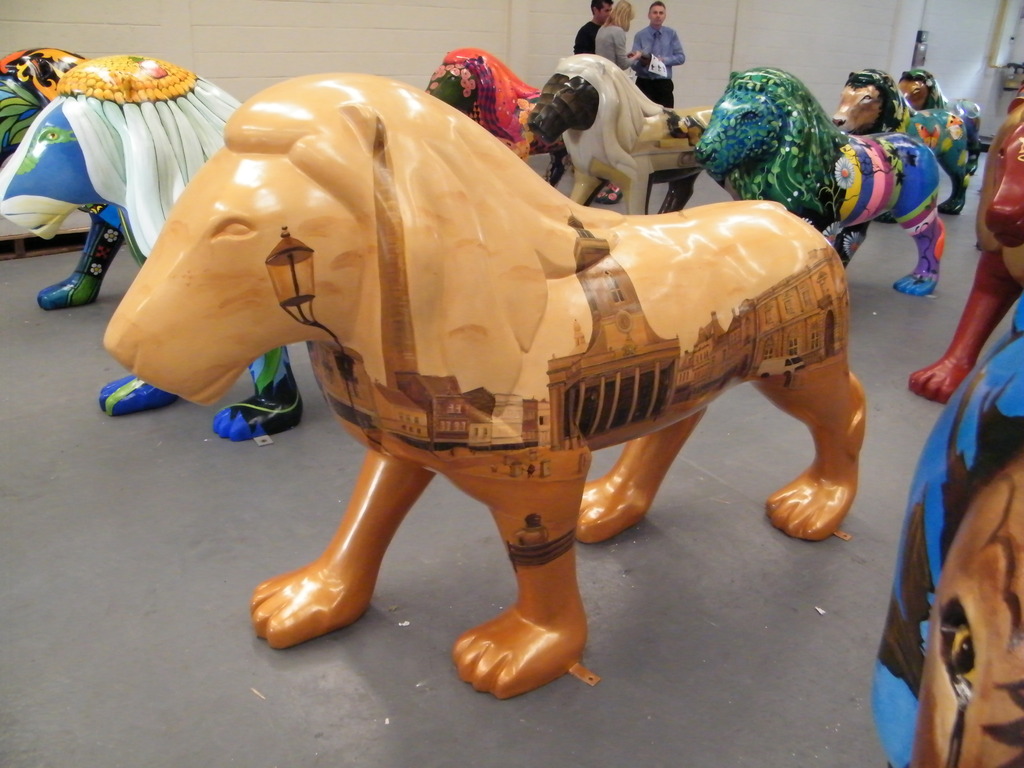 In addition to our weekly meeting we hold many social events and fundraising activities, as well as helping the local community. We work together with the other three Rotary clubs in Northampton and with the Inner Wheel club of Northampton West.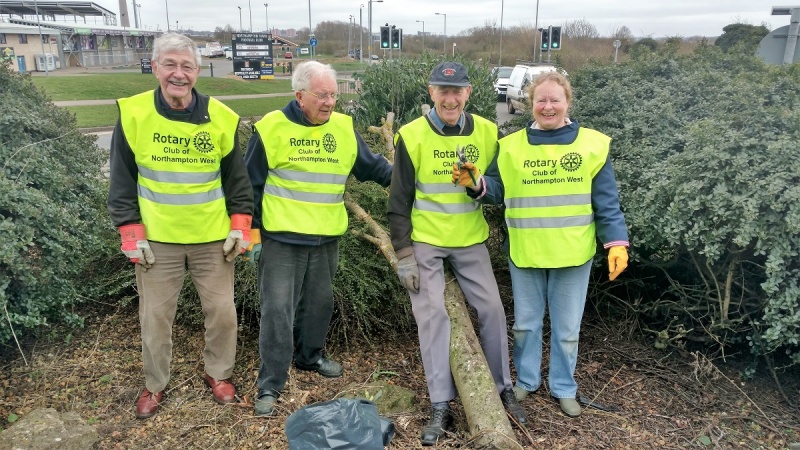 Roundabout Rendezvous
Rotarians from the Northampton West club took advantage of the spring like weather to meet up to start sprucing up the roundabout, one of the Gateways to Northampton adjacent to the Sixfields Stadium, home of the Cobblers football team.
After clearing litter and empty vodka bottles, the serious work of carrying out a spring tidy up of the shrubbery took place leaving exhausted but happy Rotarians to admire their work and the many bags of litter and cuttings.
----- ----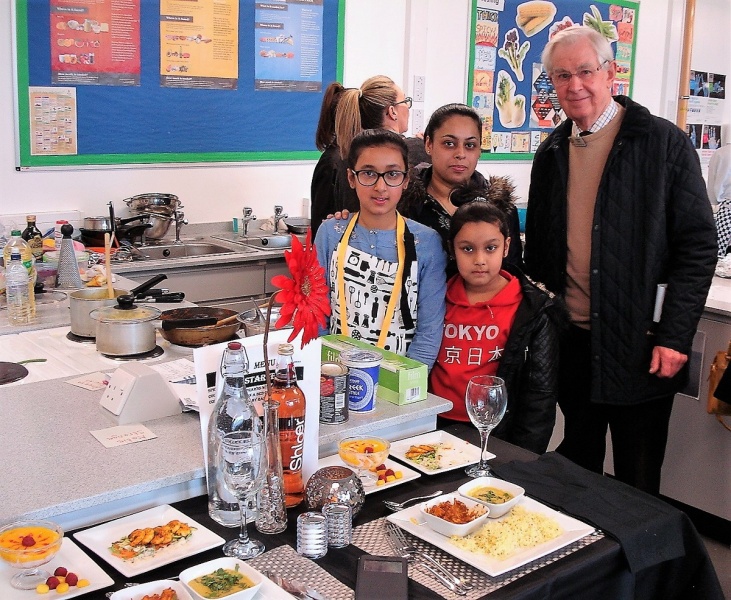 The Northampton West Young Chef candidate 12-year-old Aneesa Sheikh, a student at Northampton High School, having won through the club contest faced fierce competition against 13 other Young Chefs in the two-hour district final of the Rotary Young Chef competition held at The Voyager Academy Peterborough.
Rotarian Richard Dicks commented "Aneesa produced an excellent meal without a single mistake, and very tasty it was, I tried some of it!"
"Alas Aneesa did not make it to the winners list, but she did it fantastic job, and we are sure she is a serious contender for next year's competition".
Thanks, go Stephanie Knight, Aneesa's Food Teacher for her tremendous support and the encouragement she gave to Aneesa and the Rotary Young Chef Competition, and to Aneesa's family who supported and encouraged her.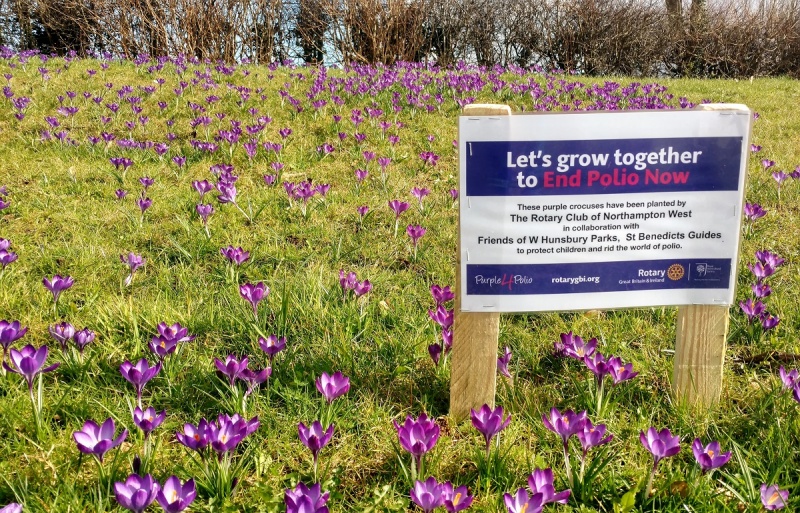 The club welcomes new members who support our service ethos of "Service above Self".
Come and join us, we are always looking for new members.
Like us on Facebook:
Meeting Details
Interested in joining Rotary
In the next 30 days...
Social Media...
Rotary Club of Northampton West
Promote your Page too
Meeting Information...
We meet on Fridays at 12.15 (Except 5th Friday in the month when meetings will be held on the Thursday evening preceding as a partners evening at 7.30 pm. Venue as announced. 2nd or 3rd Wednesday Twilight Meeting with no meeting on the following Friday.) Sunley Conference Centre
University Park Campus, Boughton Green Road
Northampton NN2 7AL tel: 01604 892020