Northampton is a large market town in the East Midlands, approx. 67 miles Northwest of London on the River Nene, and is the county town of Northamptonshire.
The Rot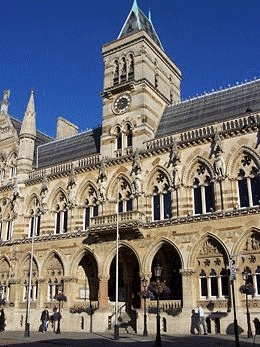 ary Club of Northampton was founded in 1921 and now meets at the Sunley Management Centre at the University of Northampton for lunch on Mondays. We raise funds for, and plan and implement service projects, both locally and internationally.
We also have lunchtime speakers, usually related to our objective of providing service to others, but sometimes of general interest.
Some members meet on Tuesday evenings at Richmond Village, where they have a similar programme of service projects and occasional speakers. The two groups meet regularly for fellowship and joint fund-raising events.
We welcome anyone who may be interested in joining us to see what we are all about at lunch on Mondays, or on Tuesday evenings with our Satellite Group.
This website is also full of stories about what we do, and if you have the time why not take a look at the Programme options above to see what we have done in the past, and what we have planned for the the future?
*******************************************************************************
To read our latest Newsletter click

HERE
You will find Earlier Newsletters by clicking on "What we do", above, and then "Newsletter Library"
*******************************************************************************

WELCOME! - COME & JOIN US
Rotary - Make a World of Difference
Join Rotary and make a world of difference to your own community, to the lives of those less fortunate around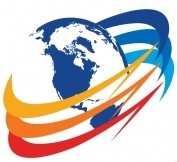 the world, to your fellow club members - like-minded men and women of all ages - and, just as important, to yourself! The projects Rotarians get involved in are incredibly fulfilling, worthwhile and rewarding - and there's plenty of fun involved.
If you think that becoming a Rotarian may be something that would interest you, and would like to learn more, please click on the "Rotary Serving Humanity" logo on the right, which is this year's Rotary Theme, or if you would like to talk to someone about joining Rotary in Northampton click on this link

Northampton Rotary Centennial Project & 2018 Calendar
Rotary in Northampton will be 100 years old in the Rotary Year 2021/22. The first meeting was held on 11 April 1921, with the first Luncheon meeting on 18 July 1921 and official membership of Rotary International was granted by Charter on 1 February 1922. Since 1922 Rotary Club members in Northampton have contributed through voluntary service to countless local and overseas projects, raising money for many local, national and international charities as well as carrying out a huge number of hands-on projects to help local schools, retirement and nursing homes and charities etc.

We would now like suggestions from local people for a project that would enhance the town, or be of assistance to its people to mark this 100th Anniversary. Perhaps something for the disabled, the aged or young children that would make their lives better – anything will be considered, subject to the receipt of planning permission, if required, or approval if there are any other potential restrictions.

If you would like to make a suggestion for the project just click on the "Contact us" link at the top and select "Centennial Project" and tell us what you propose.

We will be holding Fundraising events to provide the funds for this project, the first of which is a Northampton Rotary Calendar Competition for 2018.

This will show in photographs the best of everything that Northampton has to offer throughout the year and one photograph will be used for each month.

To produce this we want people, who live here, to contribute photographs for each season of the year that show what Northampton has to offer – architecture, parks, sporting events, whatever the photographer feels represents why they love Northampton.

Photos must be digital and represent the best of Northampton and be in landscape format in a ratio of 16:10. No larger than 10Mb and less than 300dpi. Any files that too small to be reproduced properly will be rejected. Full Terms and conditions can be found by clicking here

To see more of what we do and have done, just browse this website and see what you can find
**********************************************

Rotaract has launched a new branch in Northampton!!
The four Northampton Rotary Clubs combined to launch a new Rotaract Club for Northampton, which took place at the Royal & Derngate, 'Underground Floor Studio' on 28 October 2016
For a fuller report click here, or to to find out more
Visit www.rotary.org/rotaract or www.rotaract.org.uk
Or e-mail aljukes@gmail.com
************************************************************************************

Help Us Raise Funds for Rotary Charities While You Shop
Just click here to access over 250 retailers selling anything from CD's to Holidays. Anything you buy through our web-shop will help towards our fund-raising targets - and you won't be charged a penny extra!
************************************************************************************

If you think that we work we do locally and overseas to support people in need and to improve their environment is worthwhile, and would like to contribute, just click on the "JustGiving" button. Every penny donated to the Club's Benevolent Fund goes towards helping

others, in accordance with the Rotary motto, which is "Service above Self".