Welcome to the Rotary Club of Bedford Castle
Featured pages: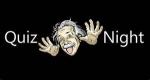 Tue 20th June Read more
ROTARY CLUB OF BEDFORD CASTLE
Winner of Rotary International President's Citation Award 2013-14
Welcome to the Rotary Club of Bedford Castle.
We currently have 40 active members and while we belong to the world's largest service organisation and take part in global initiatives such as Polio eradication our focus is very much on supporting the local community. Details of some of our activities such as Young Musician and Calvert Trust are listed under 'What We Do'.
If you are a Rotarian visiting the area, you will be made welcome at one of our meetings - check the programme page for further details. Click the 'Meeting Details' tab, above, to get detailed directions on how to find our meeting place.
Meeting Details
Interested in joining Rotary?
In the next 30 days...
Meeting Information...
We meet on Tuesdays at 1930 The Park Inn Hotel, 2 St Marys Street, Bedford, MK42 0AR tel: 01234 799988