27TH ANNUAL CHARITY GOLF DAY IN AID OF THE SHAKESPEARE HOSPICE
The Rotary club of Stratford upon Avon will again be holding its very successful annual Golf Charity Day at Stratford on Avon Golf Club, Tiddington Road, Stratford upon Avon on TUESDAY 16TH MAY 2017
Many people have played in this event during the past 25 years and we have raised in excess of £100,000 for the Shakespeare Hospice thanks to the generosity of both players and sponsors, and this year we aim to attract 20 or more teams so that we can send a record amount to the Hospice. We are hoping you can help us achieve this target by entering a team and/or sponsoring the event.
Shakespeare Marathon and Half Marathon
The highly regarded Shakespeare Marathon and Half Marathon, organised by our Club for over 30 years, took place on Sunday 7th May 2017. This was a hugely successful event!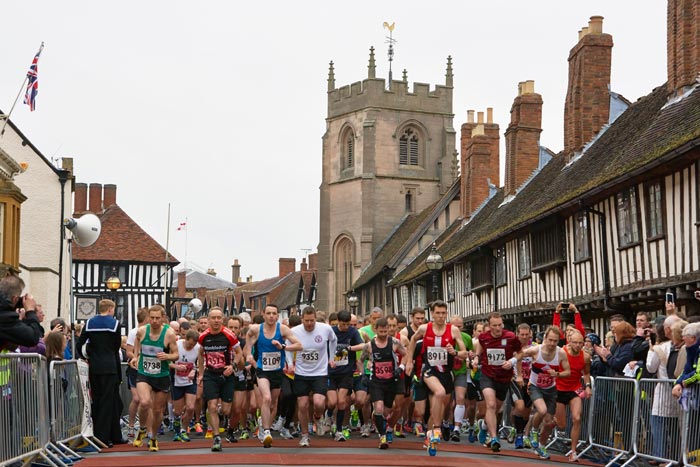 Raising money for charity.
Meeting Information...
We meet on Mondays at 12.45 The Falcon Hotel, Chapel Street, Stratford upon Avon

Note: We also have a satellite group meeting in the evenings.The Evening group meets every 2nd Monday at the Falcon Hotel at 7.45pm and every 4th Monday at different venues for a social meeting.