Featured pages
WELCOME TO THE ROTARY CLUB OF WILMSLOW DEAN. Scroll down to see pictures of who we are and what we do. Contact details can be found lower down the main page.
---
About us


ROTARY WILMSLOW DEAN
Thank you for visiting our web site
If you are a new visitor to our site, the Club main page, below, displays a photographic record of some of our events and activities during the current Rotary Year.
We are a dual-gender Club with 27 members. Our usual meeting day is Tuesday at 6.45 pm for 7.00 pm at the Deanwater Hotel, Wilmslow Road, Woodford, Cheshire, SK7 1RJ, where we have a one-course meal.
If, after viewing our web site, you would like to find out more about Rotary activities in the community, or talk to a Rotarian, click on the Rotary Wheel above.

If after viewing this year's extensive coverage, you would like to see more of our activities in previous years, please click on 'What We Do' above and select a catagory of interest.

**************
The Rotary Year starts on 1st July, with the handover of the chain of office to the new President.
We celebrated this important event at the Deanwater Hotel

We are now in the New Rotary Year 2017 - 2018

Below, before the handover, President Elect Frank McCarthy enjoys the support of the ladies.




Past President Colin Eggleton hands over to President Frank McCarthy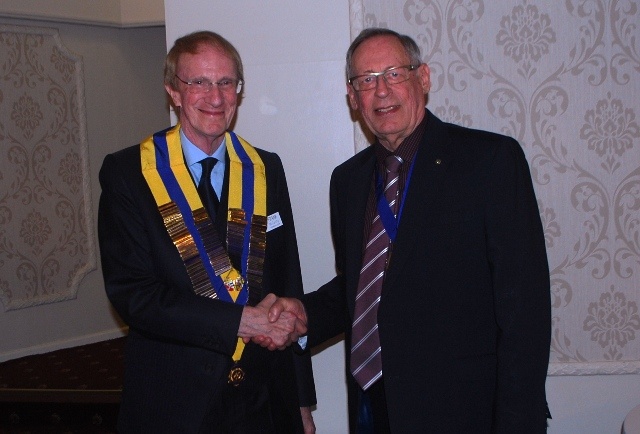 The new team - President Frank with Vice President Carol Parry


Our speaker entertained us to a amusing presentation entitled "Its not what you say, it's the way that you say it"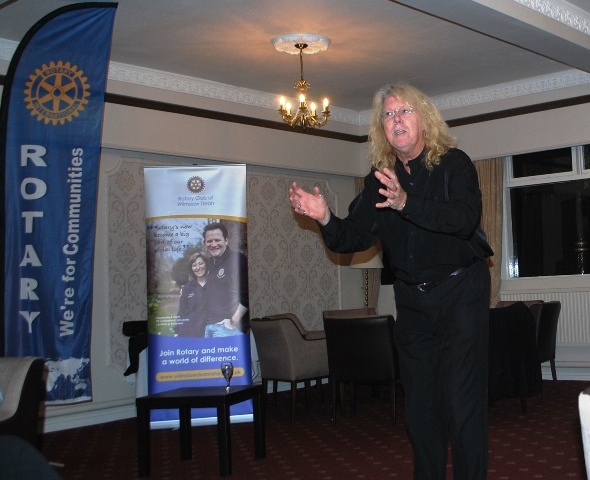 Heald Green Festival

We supported this annual eventc complete with our Buzz Wire

Below the show opened with a pipe band

Past Presiden Colin shows his technique to a young visitor


Rotarian Marianne shows how it's done.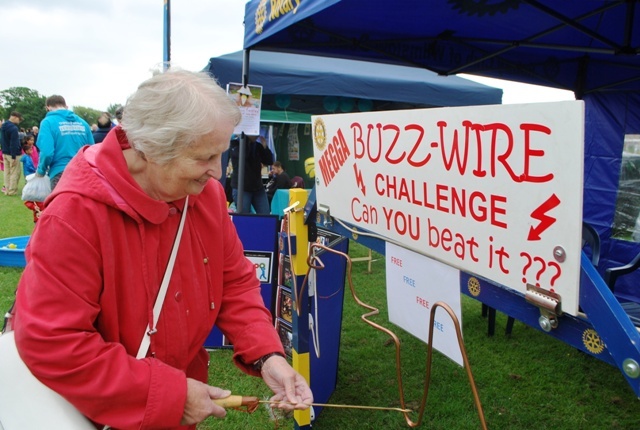 Some of our team at the show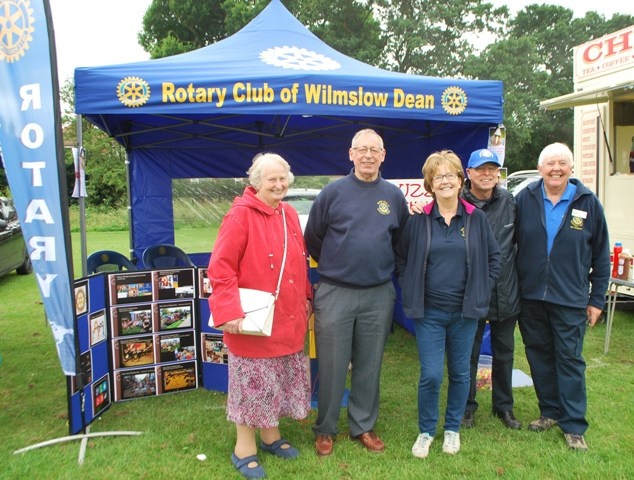 2017 SCARECROW FESTIVAL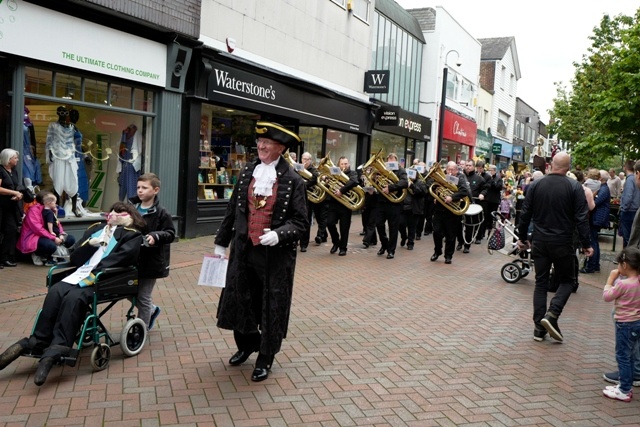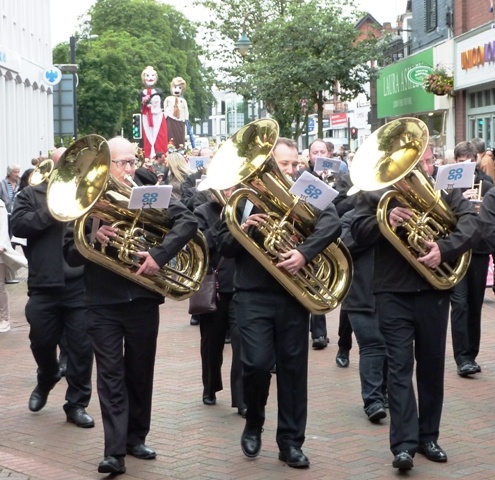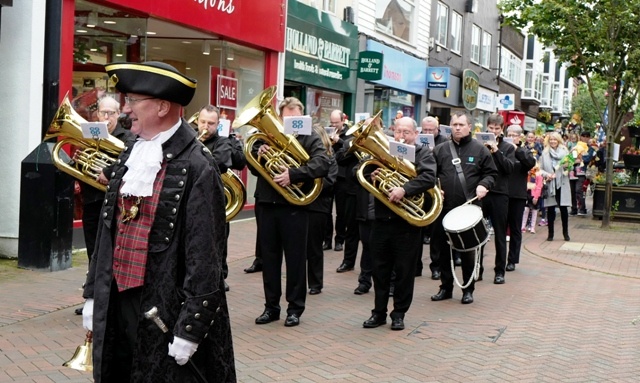 This year the parade was headed by Town Crier, Rotarian Reg Lord with the Co-op Band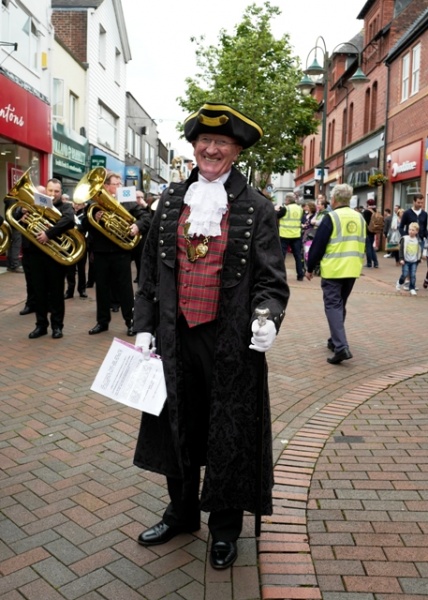 Another change this year was the introduction of the Mini Scarecrows, which were sponsored by many organisations in Wilmslow.

Below, Rotarian Ian Ferguson displays his new innovation.






Below, Ian with Tatton MP Esther McVey handing out a mini scarecrow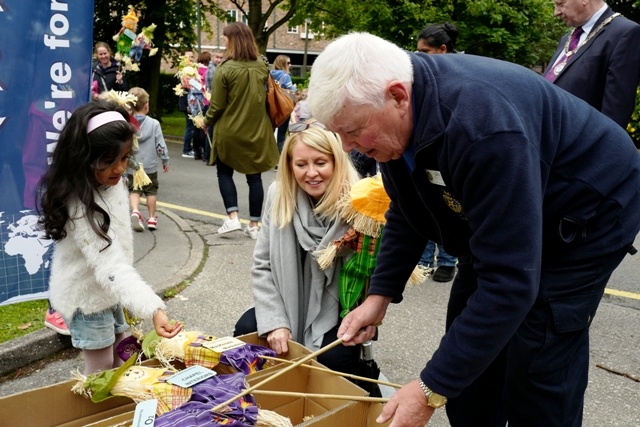 Children prepare for the parade with their mini scarecrows

We were pleased to welcome in the parade our MP Esther McVey and the Chairman of the Wilmslow Town Council Cllr Martin Watkins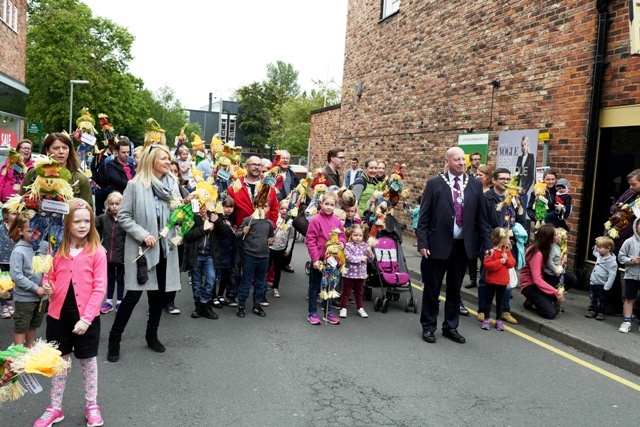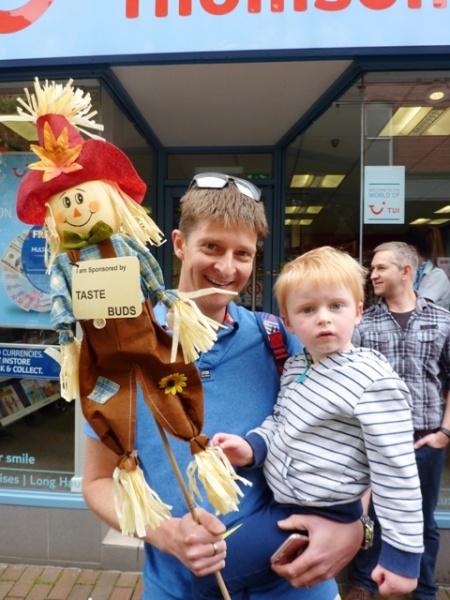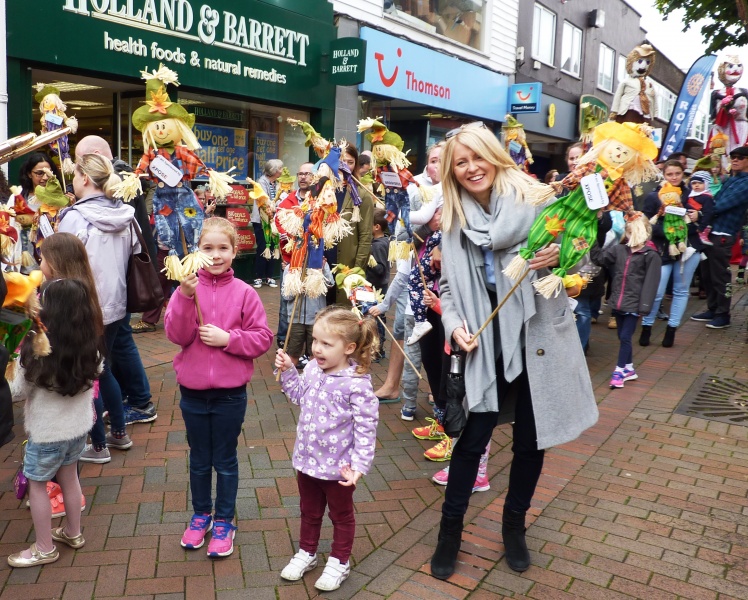 The end of the parade in Bank Square


SCARCROW FESTIVAL WINNERS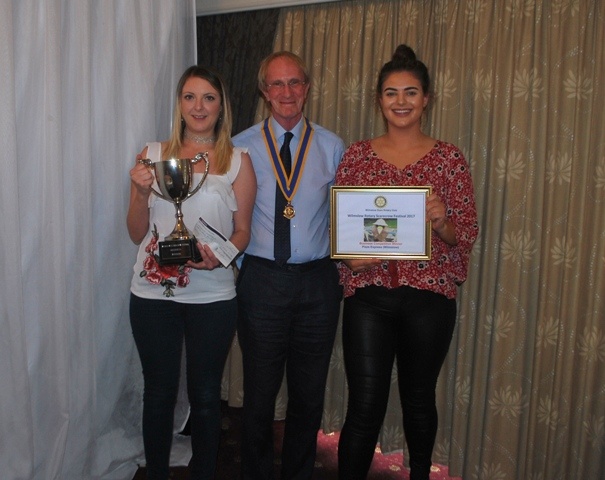 THE WINNER!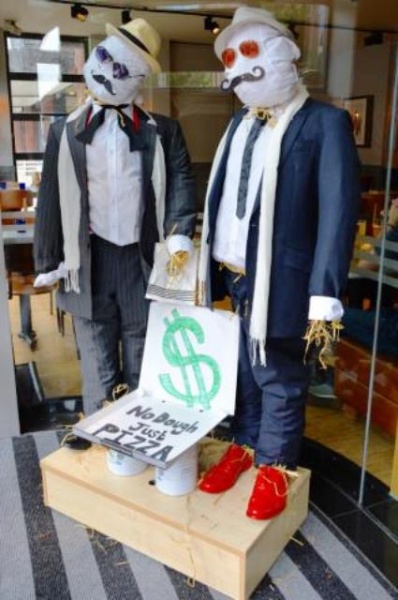 President Frank with Michael from Lacey Green Academy


Kate and Michael who built BATMAN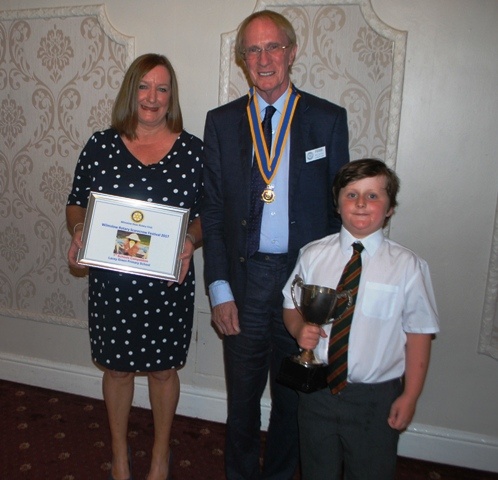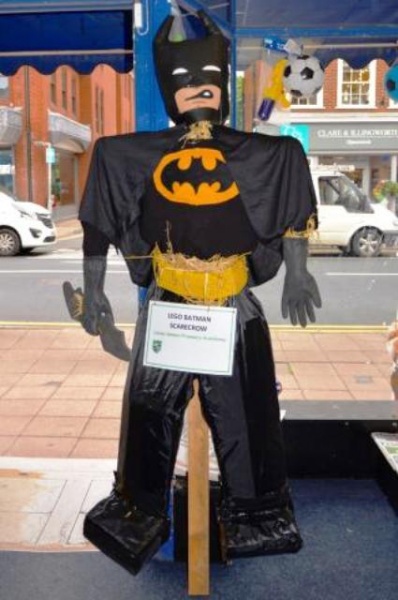 Below third place Eskey Hairderessing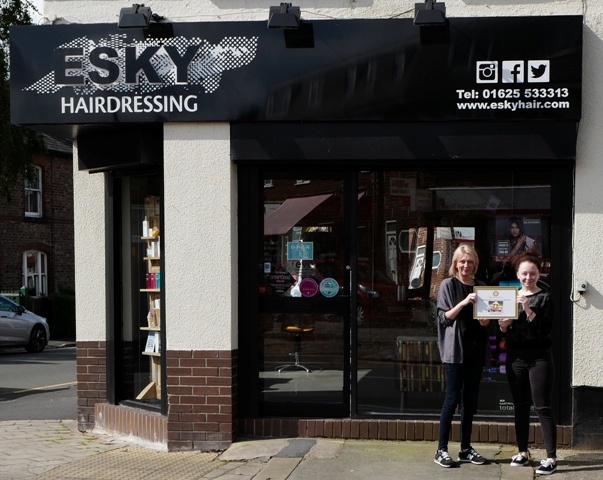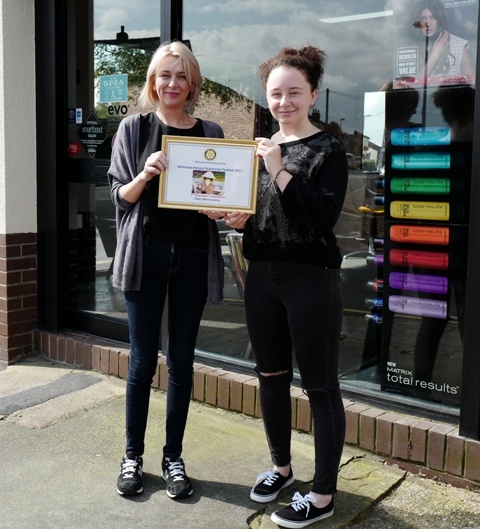 IF YOU WOULD LIKE TO SEE SOME OF THIS YEAR'S SCARECROW ENTRIES, PLEASE GO TO "WHAT WE DO", AND SELECT SCARECROW FESTIVAL


ROTAGYM


ROTAGYM is a new facility for the Wilmslow Community.

It was conceived by Wilmslow Dean Rotarian Geoff Shelmerdine, who saw the need for a facility that was available for all residents, and the idea finally became a joint venture between the Rotary Club of Wilmslow Dean, Cheshire East Council and Wilmslow Town Council.

The Opening Ceremony




Geoff pictured here to left of Cheshire East Council Mayor Cllr Arthur Moran as he cuts the ribbon to officially open the ROTGYM. Also in the picture, President Frank and Cllr Martin Watkins, Chairman of Wilmslow Town Council


The Mayor tries it out


as does the Chairman of Wilmslow Town Council Cllr Martin Watkins along with Town Crier Rotarian Reg Lord.


WILMSLOW SHOW

This year's Show at a new venue - the Carnival Fields

We were there with the Float and two Gazebos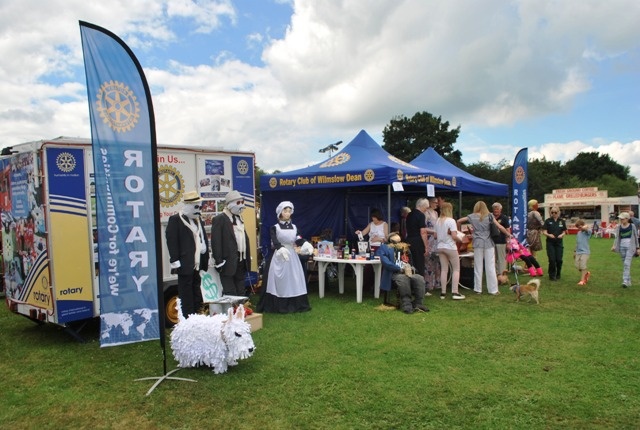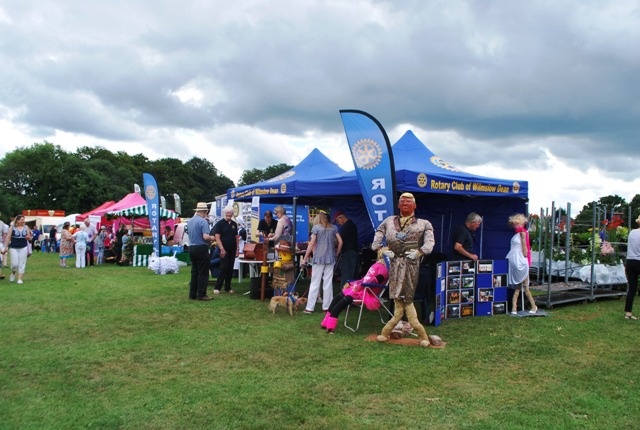 We displayed some of the winning scarecrows from our Scarecrow Festival, which ran for the week before the show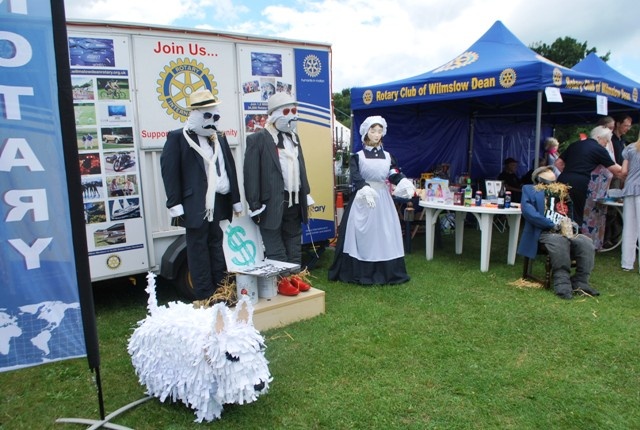 One of our guests - Cllr Martin Watkins, Chairman of Wilmslow Town Council with his winning prize from our fund raising Tombola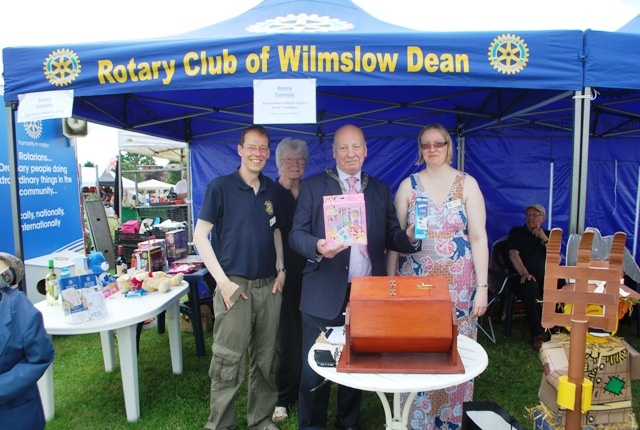 Rotarian Charlotte watching some guests checking their tickets!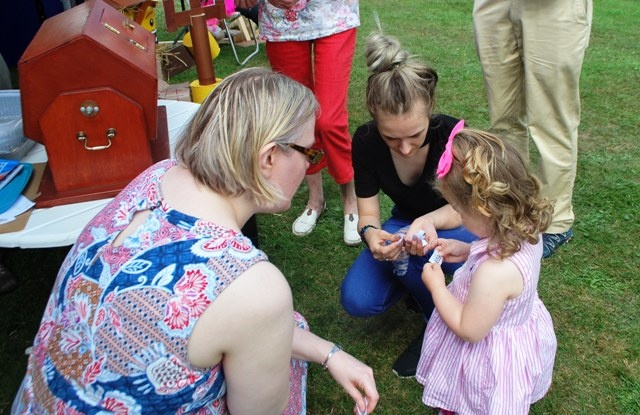 President Frank and District Governor Eric Cowcill with another President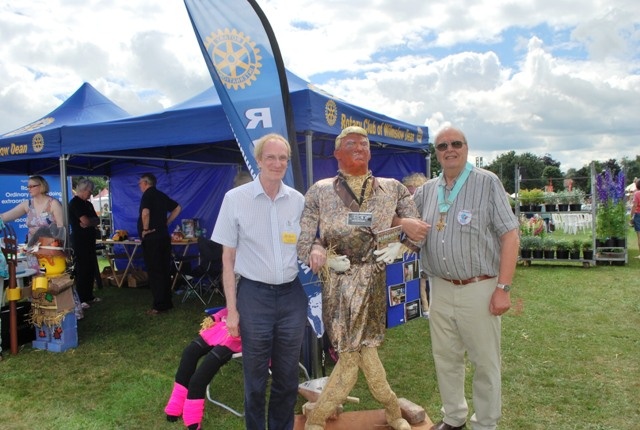 OUR FIRST SPEAKER OF THE ROTARY YEAR

President Frank with Professor Ian Morison who gave us a fascinating talk on the subject of TIME



2017 SOCIAL EVENTS

Every year we charter the Mary Sunley 2 to give residents of care homes a day out on the boat with lunch. This time, we chartered it for members of the Rotary Club.




The crew for this cruise

Full ahead - at three knots


Coffee up front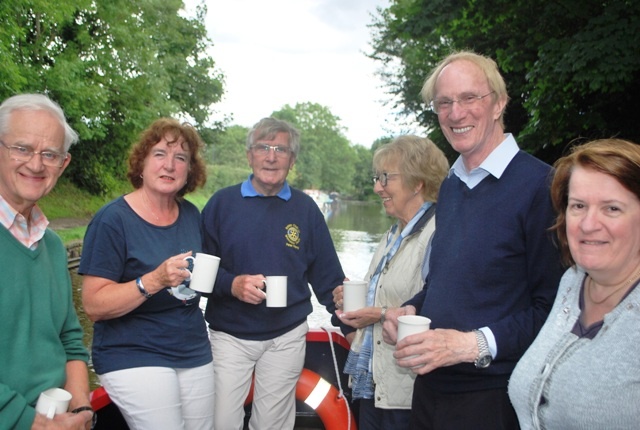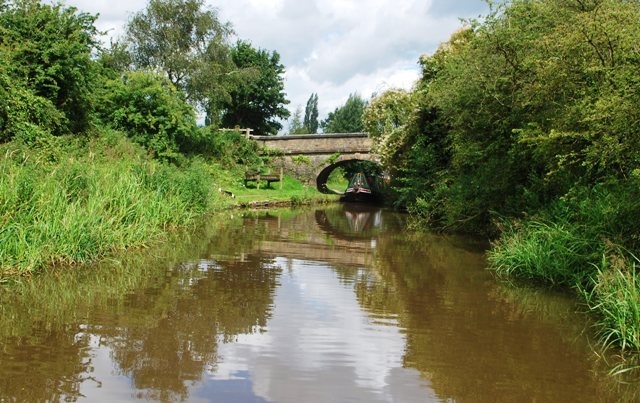 The ladies producing lunch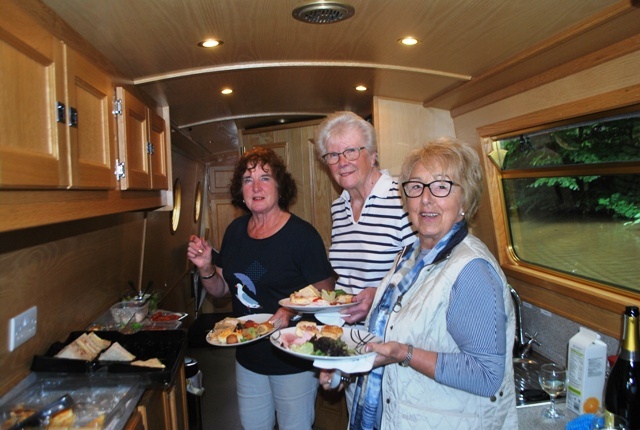 A very pleasant, relaxing day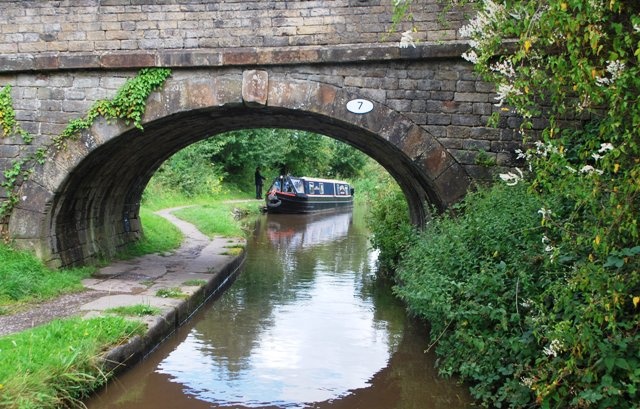 ******
We joined with an event organised by the Rotary Club of Macclesfield Castle at Gawsworth Hall, where we were entertained by the Houghton Weavers

22nd AUGUST

Our speaker today was Rotarian Charles Britnell, who recounted some of his experiences dating from the days when he was an Articled Clerk to being Deputy Head of Manchester Crown Prosecution Service


29th August
we spent the day out on the Salford Quays Canal System


Webmaster Bernard with Vice President Carol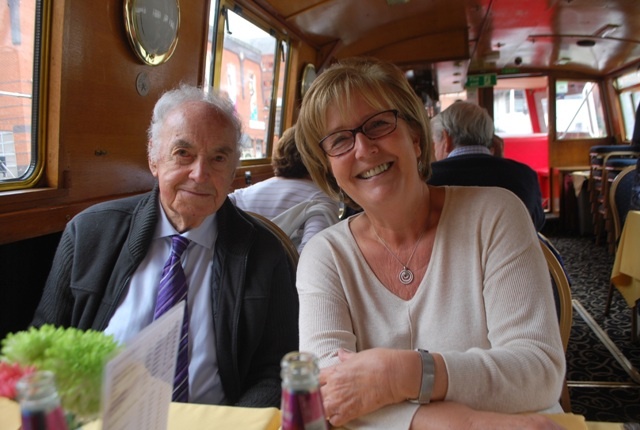 Ready for our lunch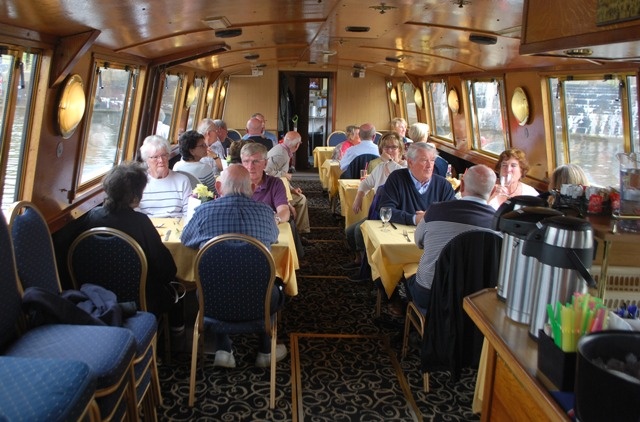 12th September. This evening our speaker was Terry Roeves, from the Hearing Dog for Deaf People.
we were later joined by his wife Caroline with Hearing Dog Daphne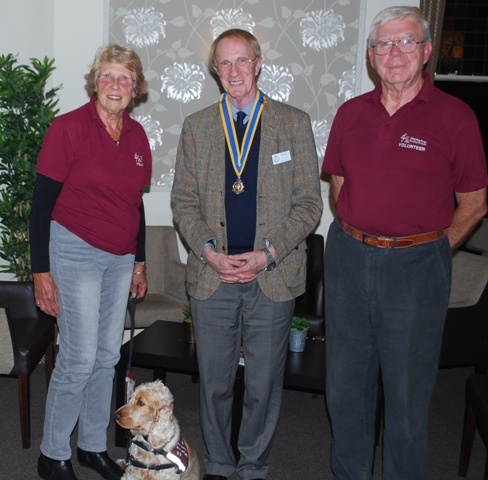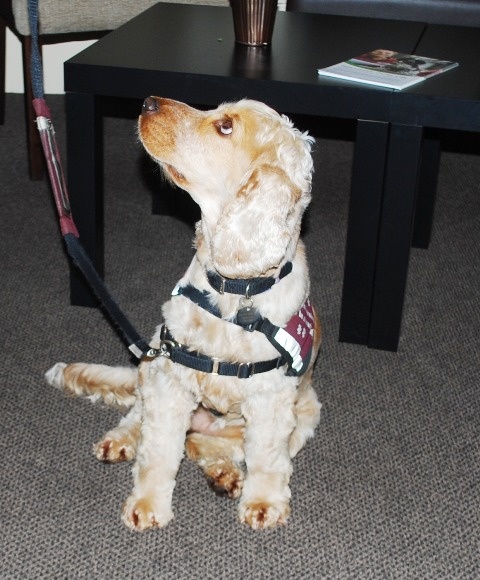 19th September

New Rotariam Margaret Bradley is welcomed by President Frank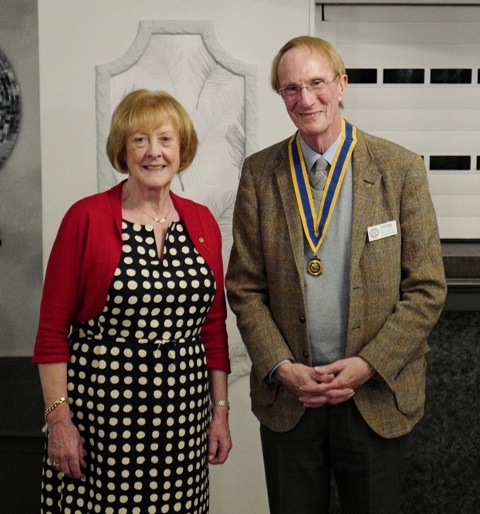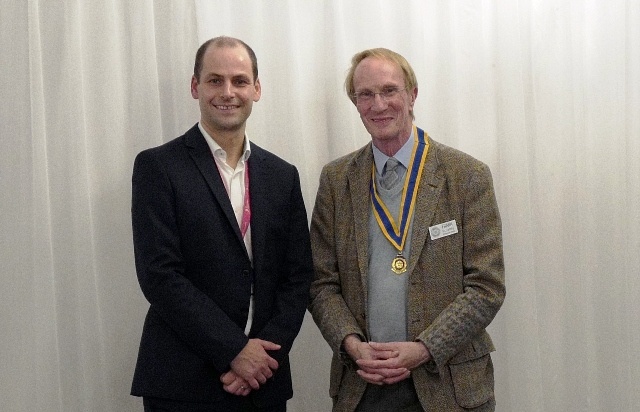 10th October
Tim Boddington gave us a talk on the Macclesfield Canal

below with President Frank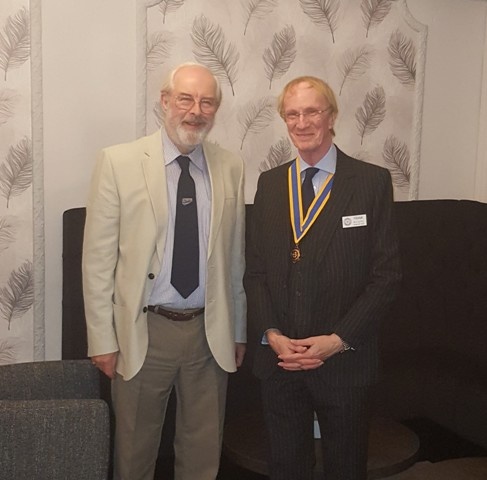 24th October
Below, with President Frank, Victor Crawford who spoke on 'The History of Concorde'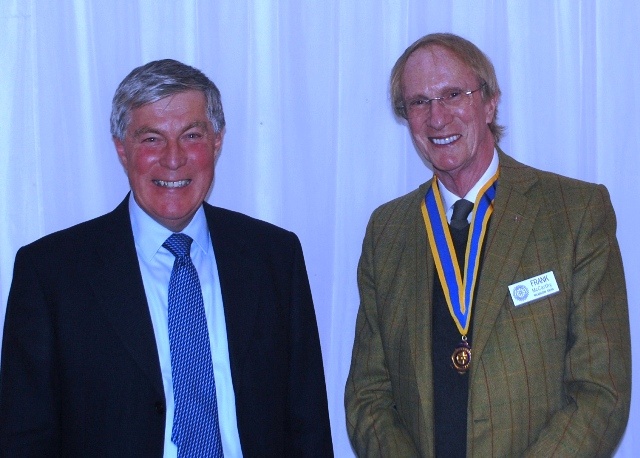 Not The Beaujolais Brunch 2017

This popular annual event, with over 40 guests, was held at The Deanwater on the morning of November 4th. This year, the presentation of the wines was given by David Wagstaff of Laithwaites Wines of Alderly Edge. Below, David being introduced by Vice President Carol.
Below, VP Carol with Asst District Governor Rosemary Boardman

David Wagstaff pours VP Carol the first sample



14th November.
Mystery Shopping was the title of the talk give by Kieth Vigurs, below with VP Carol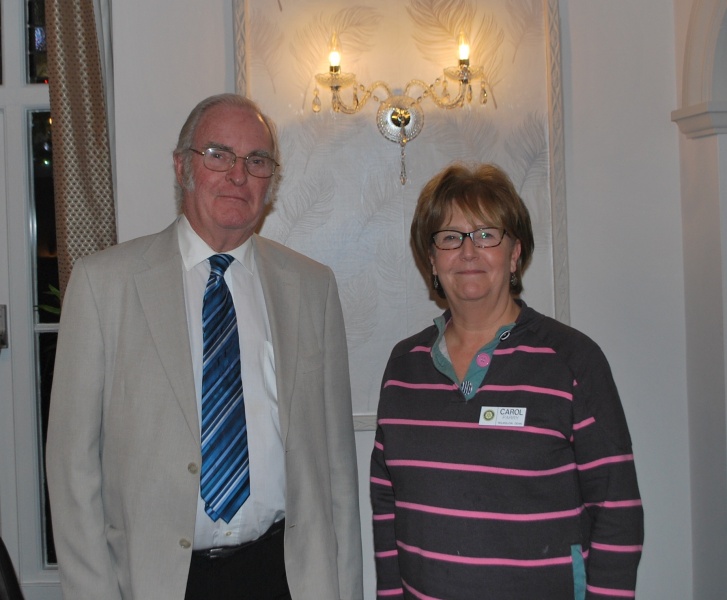 Remembrance Sunday 2017

The Rotary Wreath was laid by Second Vice President Paul Almond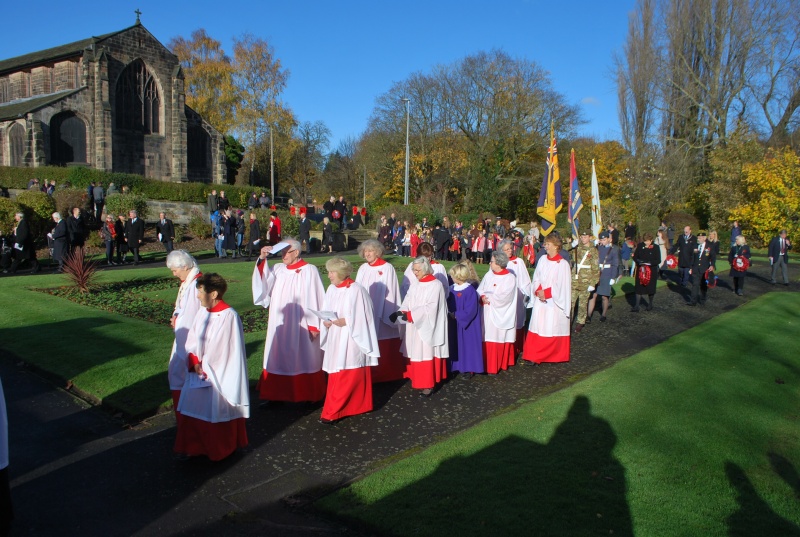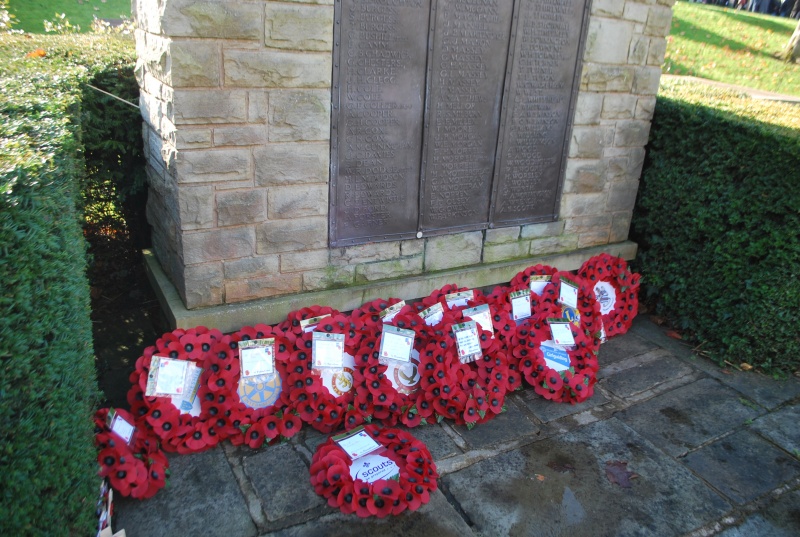 Charter Night 2017

A Special Celebration - Our 80th Birthday
President Frank with District Governor Eric Cowcill and Newly Appointed Wilmslow Town Crier Rotarian Reg Lord

The 8oth Birthday Cake

Town Crier Reg Lord introduces the Top Table Party


District Governor Eric Cowcill, who proposed the Toast to the Rotary Club of Wilmslow Dean





President Frank Cutting the Birthday Cake


The Club presented Barry Richards from the Deanwater Hotel with a gift in appreciation for his long and valued support of the club



Below L - R Guest Speaker Prof Nigel Linge, District Governor Eric Cowcill, Town Crier Reg Lord, Mrs Dorothy McCarthy, President Frank, Asst District Governor Rosemary Boardman and Wilmslow Town Council Chairman Martin Watkins.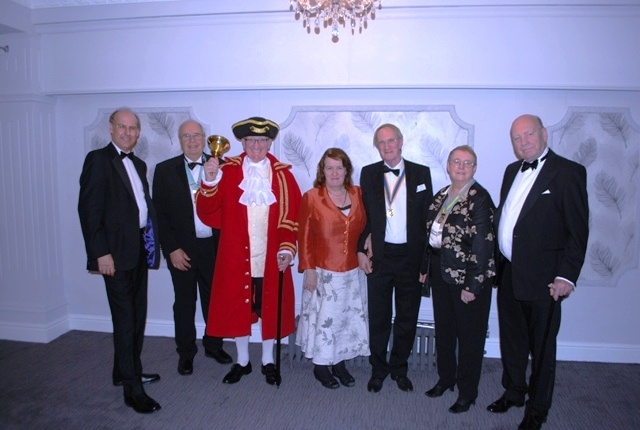 Prof. Nigel Linge, below giving his fascinating talk on 'The History of the Smart Phone'.

*
Last Year

2016/17
Three of our Club members join with the Rotary Club of Warrington at their 100K Meal Pack event.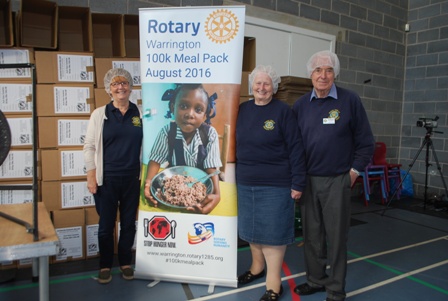 Here are packed boxes ready for distribution.
During the morning session, the group of Rotarians produced 50,000.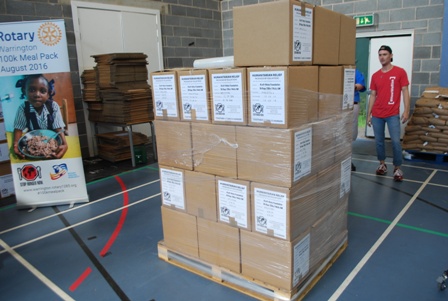 FRACKING
16th August, We were pleased to welcome speaker Peter Webb, a geologist, who gave us a talk on the pros and cons of Fracking. He was able to give us unbiased responses to the many questions posed by the members. Pictured below, Mr Webb demonstrates the gas hidden within a specimin of Shale, by litterally igniting the gas trapped in the rock.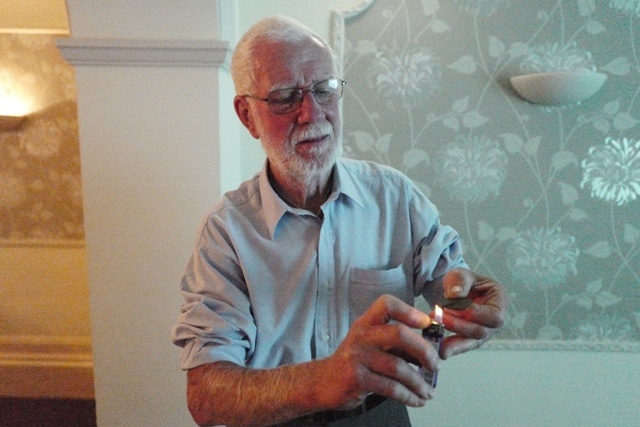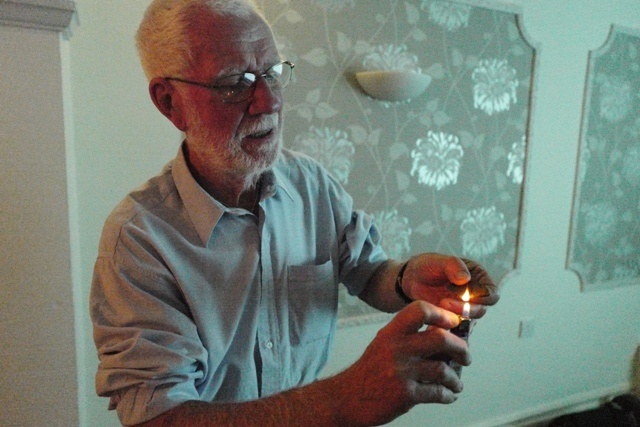 QUARRY BANK MILL
13th September, Mike Erskine gave us a fascinating illustrated talk on the history of Styal Mill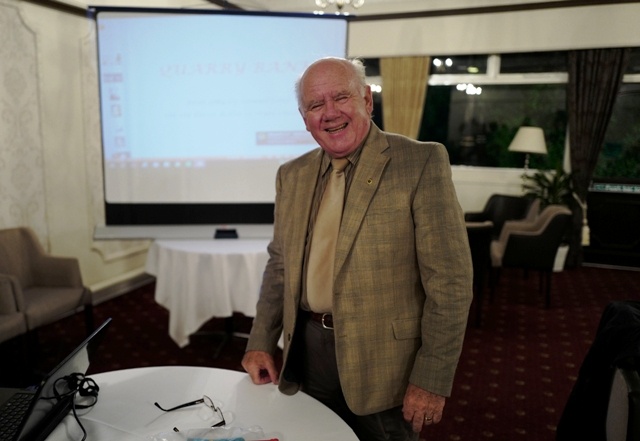 TOWN CRIER
Club member, Rotarian Reg Lord demonstates his bell ringing technique, during a talk he gave the club on his former role as Town Crier for Chadderton. What about Wilmslow - watch this space!
Now under favourable consideration by Wilmslow Town Council!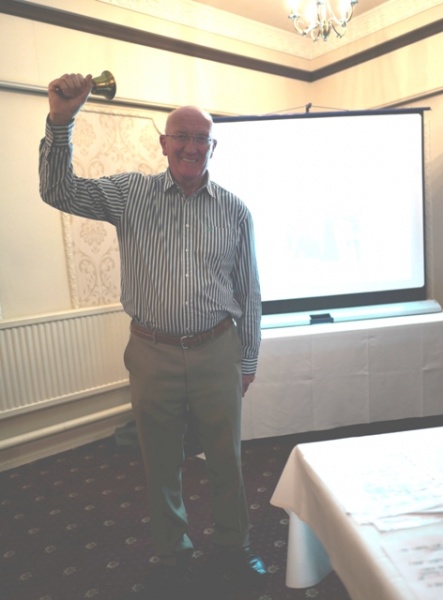 TUESDAY 25th OCTOBER
Victoria Amstrong, from OASIS at GORTON, spoke about the work with deprived people at the centre.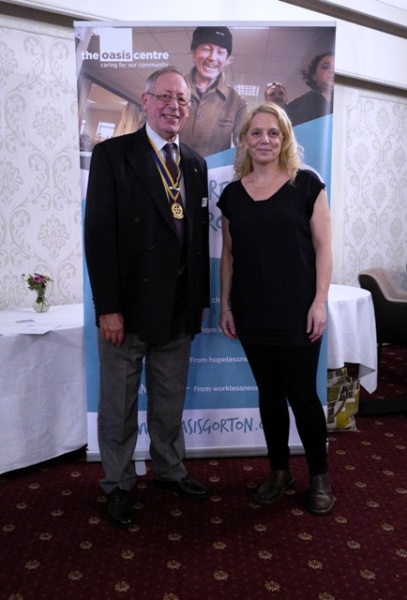 1st NOVEMBER
All about Waste and Recycling
Talk given by Amanda Wagg 0f Cheshire East Council



'NOT THE BEAUJOLAIS' BRUNCH"
Saturday, 5th November
Pictured below is Leila Killoran from Majestic Wines, who after the splendid Brunch provided by the Deanwater Hotel, gave us a detailed appraisal of five wines for us to taste.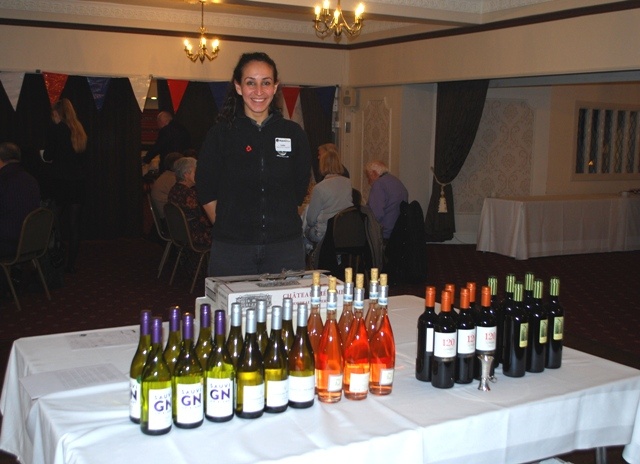 Below - deep discussion on the merits of one of the wines!


Some of the seventy eight members and guests who attended - at the buffet table.


Below
Leila pours a white wine for President Colin to sample


A big 'thank you' Leila from every one at this enjoyable event.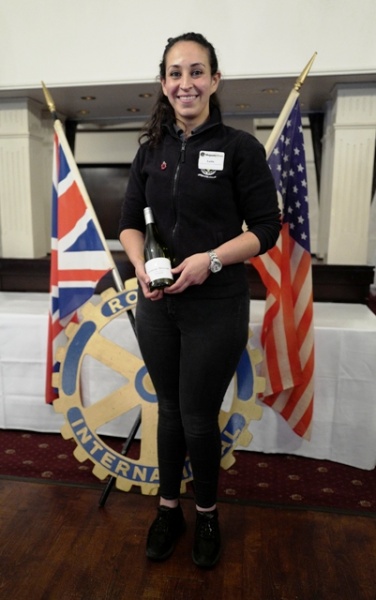 REMEBRANCE SUNDAY
The Club was represented at Wilmslow
by first vice president Frank McCarthy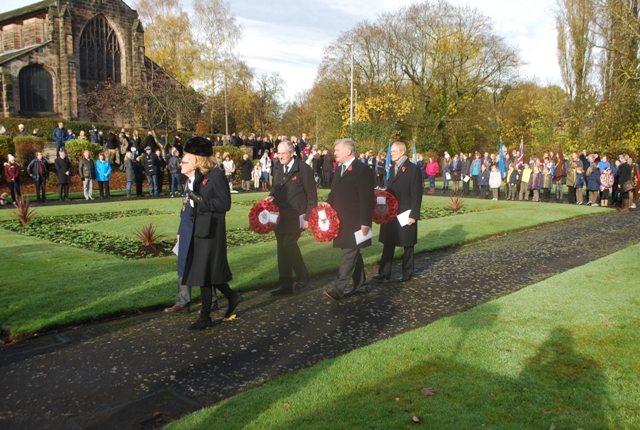 Laying the Rotary Wreath



CHARTER DINNER
At the Deanwater Hotel
We were entertained by the Macclesfield Ukelele Club

District 1285 Governor Stan Bowes, and President Colin Eggleton with Manchester Deputy Lieutenant, Khumi Burton, who was awarded the highest Rotary honour, the Paul Harris Fellowship, for outstanding community service.


President Colin presents the 25 Year Service Award to Past President Andrew Taylor.


CHRISTMAS 2016
This year' Rota Toy was a great success
Our grateful thanks go to the local schools for their major contribution to this major Christmas event.
A Box of Smiles from a Child to a Child
Photo shows Staff and Pupils from Westmorland School, Brinnington with boxes ready for distribution.


A box full of smiles from a child to a child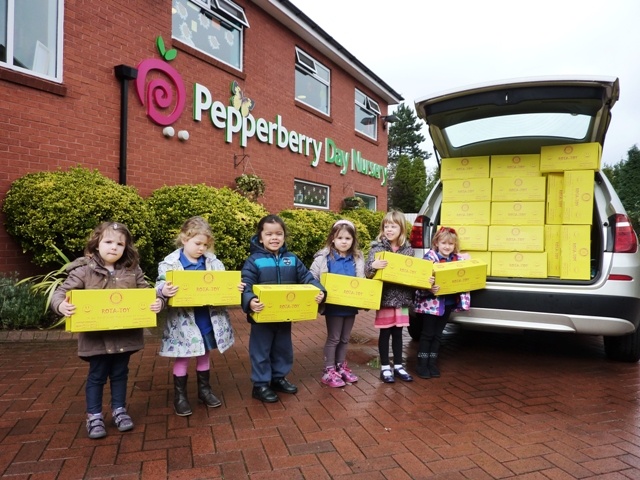 The Clubs House to House Christmas
Collections
The Club members were out again, with Santa, collecting in Handforth, Heald Green and Wilmslow, with the help of cadets from 391 Squadron ATC, and Handforth Brownie Leaders.
We send our thanks to the residents for their generous contributions to our local charities.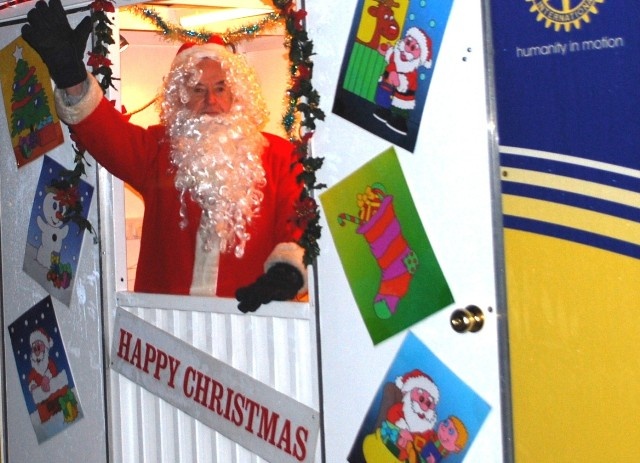 18th January 2017
Our speaker was Anita Morris, a psychologist, and Managing Director of Hack Back cic, which uses Owls as a thereputic tool, working with people with diverse needs.
Below, Anita introduces 'IDRIS'



Anita's smallest owl MURRY was quite at home visiting the members.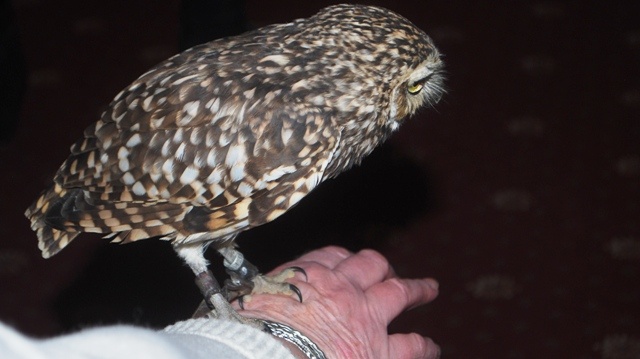 MURRY at table, listening to President Colin's comments.
 
 

 

MURRY with Anita and President Colin




 


BURNS NIGHT 2017
We staged this popular event again with members from Cheadle and District Club, and enjoyed a traditional menu of Cock O Leeky Soup, Haggis with Tatties and Neeps, with Cranachan for Dessert.
 
 Above, President Colin and his wife Barbara welcome our Guests, District Governor, 

Stan Bowles with Sheila, and Sylvia Daly, First Vice President of Cheadle and District 
Below,taking a wee dram with the Chef
 


And now ... adressing the Haggis

Below, Cranachan, which consists of Oats, Whisky, Cream, and Raspberries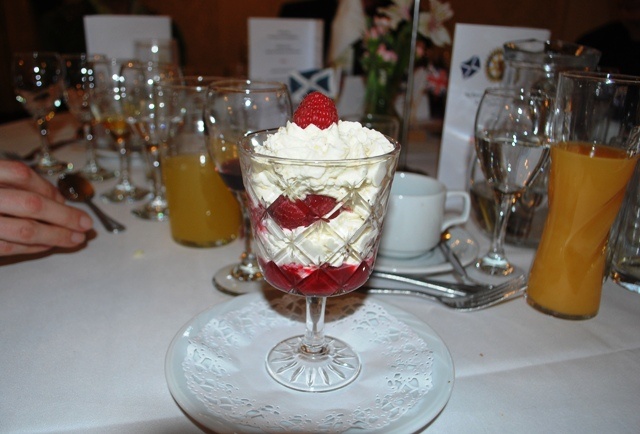 Auld Lang Syne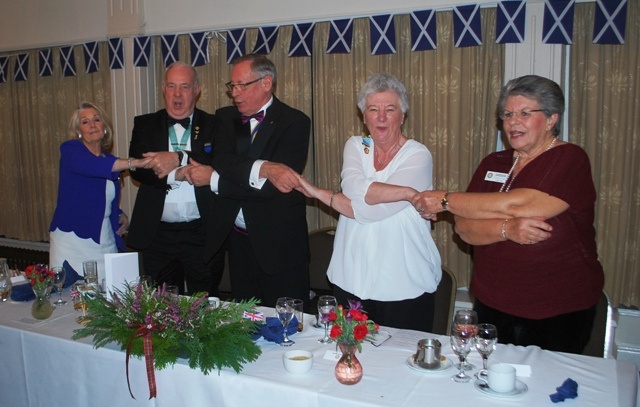 FEBRUARY 2017
THREE NEW MEMBERS

Left to right: Charlotte McCarthy, daughter of member Frank McCarthy, Mike Neal, neigbour of member Paul Almond, and Gloria Friend, wife of member Peter Friend, with President Colin.
BELOW
28TH February - We were pleased to welcome speaker Mahala McGuffie
Governor of Styal Prison


Below, Tuesday 14th March, Vice President Frank with speaker John Twigg, who gave a very comprehensive appraisal of current and future developments at Manchester International Airport.




Tuesday, 28th March - Mark Conway Project Director for the joint venture consortium, and Sue Stevenson representing the client - Stockport Council, below, with Vice President Frank, gave a very detailed update on the progress of the SEMMMS relief road, which will run from Manchester International Airport to the A6 in it's present form, and hopefully extending to the M60 in the future.


Swimming for Charity
Rotarian Reg Lord blows his whistle to start the swim.

Some of our swimmers with their certificates.
Some of the organising Rotary Team




CLUB VISIT TO MEDIA CITY AT SALFORD QUAYS.Some pictures of the surrounding buildings



.
The BBC studio tour.

Many well known shows are set in this fully equipped studio.




Note the props for Blue Peter.

One of the audio control desks.

Mike Ramsden about to present the weather forecast.



A short break after an enjoyable tour, thanks to the BBC guides.
11th APRIL
Dr. Roger Small, and Cllr David Pincombe gave a presentation of the Handforth District Plan.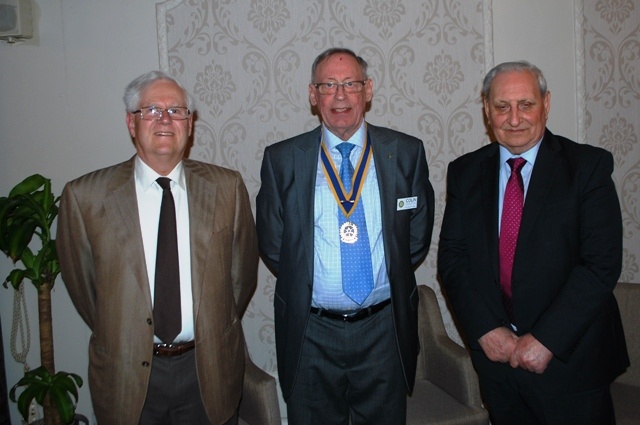 2nd May, we hosted the District Annual Scholar's Dinner
Picture below L to R: Rotary Scholar William Von Schrader from the USA, District Governor Stan Bowes, President Colin Eggleton, and Rotary Peace Fellow Sasha Davis also from the USA
Both our guests gave a presentation depicting the international work they had undertaken during their studies. William recounted his experiences in Mongolia, and Sasha hers in Ethiopia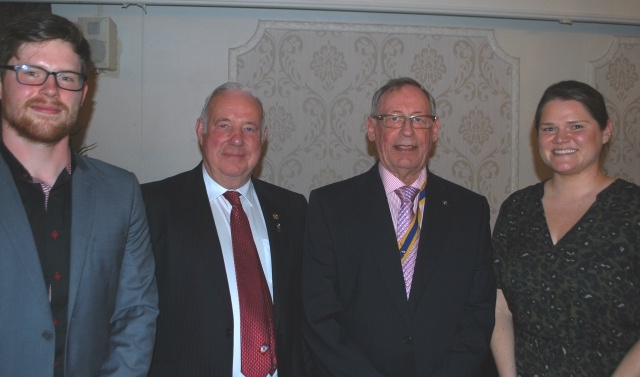 SPEAKER MEETING 16th MAY
This evening we had an illustrated talk on the history of Boat Trains in the Northwest of England, from John Hooley, ably assisted by his wife.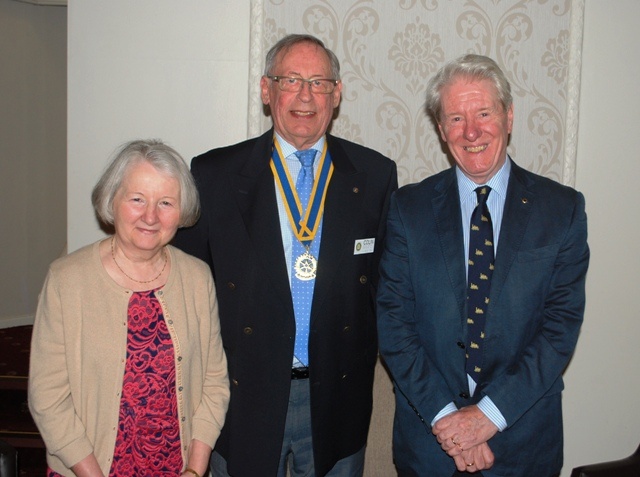 Final of Rotary Junior Youth Speaks Competition
Our club arranged and hosted this annual event, held at the Deanwater Hotel.
Winners: Marlborough School
Below, with the winners cup are Thomas Radnall, Erin Corcoran, Best Vote of Thanks, Isabelle D'Arcy, Best Speaker, with President Colin Eggleton and Headteacher Mrs Pollard.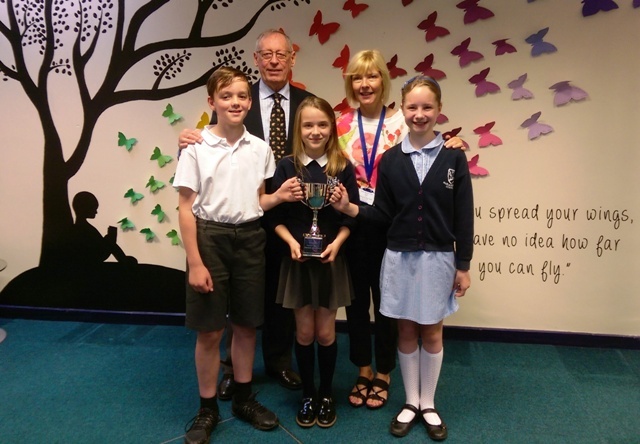 This Year, we supported the Great Get Together, at our Garden Party held in Marianne's garden on a wonderful sunny summer day.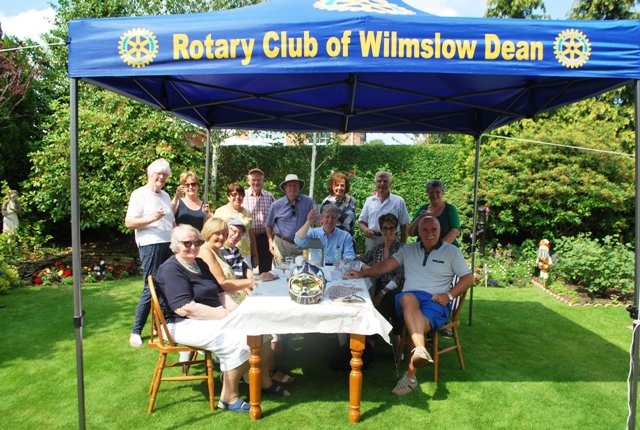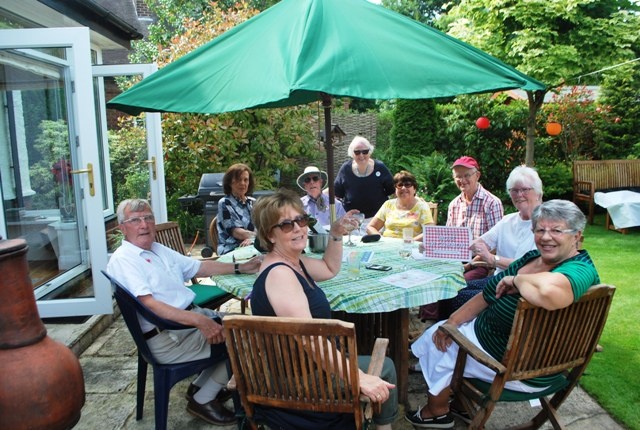 If you have found our the record of this year's activities of interest, and feel able to commit some of your spare time to community service, and would like to know more about Rotary membership, please contact Rotarian Mike Ramsden Tel 01625 535580, email: ramsden453@btinternet.com , or Rotarian Ian Bradley Tel: 01625 266761, email: ian.bradley@manchester.ac.uk
Pay us a visit at the Deanwater Hotel
Telephone Marianne Martyn on 01625 524706 email mmartyn@talktalk.net before 12 Noon on the day before the meeting for more details.
********************************************
Some of last year's events 2015 - 2016
What about Wilmslow in Bloom?
The Rotary Rose Garden planted a few years ago in the Memorial Garden,
was in full bloom for the Judges to see.
The club set up gazebos for the light refreshments which were provided
by Hawthorn Deli.
We hope that Wilmslow Town will gain a Gold Award this year
and this wonderful display will help when the Judges make their decision.
The rose garden has been tended by club members and we anticipate another wonderful display for 2016 shortly.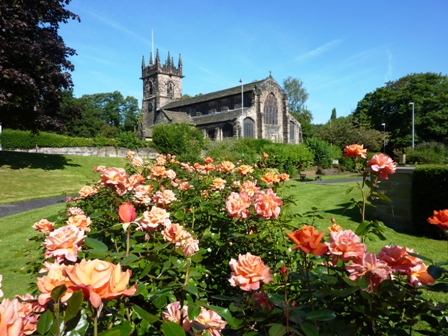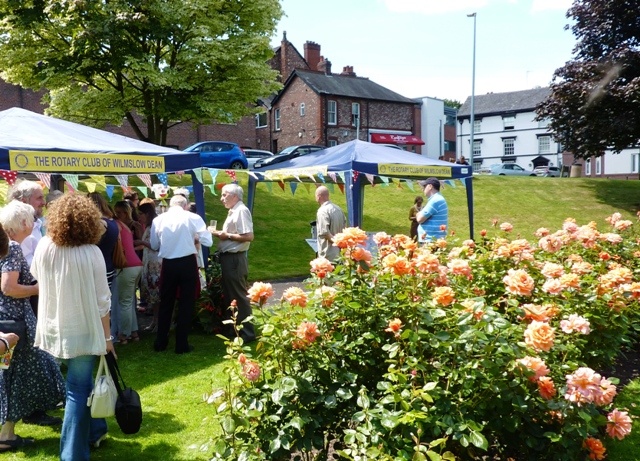 The Rotary gardening team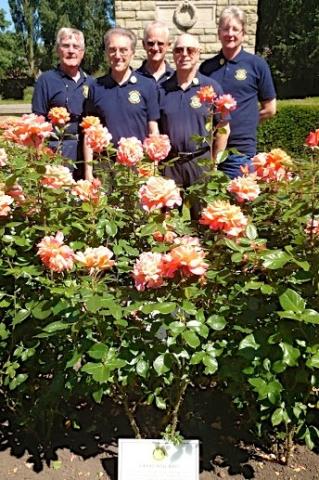 ***
***
Do also have a look at the WILMSLOW.CO.UK for other local news.
and also on Facebook
***


Happening soon...
Meetings and events happening soon
Wednesday 13th December 19.30
No Council Meeting
---
Tuesday 19th December 19.00
Club Christmas Party
---
Tuesday 26th December 19.00
No Meeting
---
Tuesday 2nd January 19.00
No Meeting
---
Tuesday 9th January 19.00
Meeting and Committees
---
future events completed calendar district events local events
---
---
Rotary News
Be part of a global network of volunteers, trying to make the world a better place. Please also see the 'links & news' page for information from the local district and live feeds from Rotary International and Rotary International in GB&I.
Rotary Young Citizen Awards
---
Watch coverage of the 2017 'Rotary Young Citizen Awards', highlighting outstanding young people.
Details on RotaryGBI.org
How Rotary is Funding Polio Immunization in 2017
---
Find out more about Rotary fighting disease
Details on Rotary.org
---
Meetings & Venue
Where and when:
We meet on Tuesdays at 18:45
(
No meeting following a Bank Holiday
)
The Deanwater Hotel
Wilmslow Road
Woodford
Cheshire SK7 1RJ
Venue: 01625 522906 (apologies to 0162 5 524706 12:00am on day of meeting)