Tottington & Bury West Rotary Club
Guests would be most welcome at any of the meetings or events below (meetings on Wednesdays with speaker at Greenmount Golf Club, £13 for the meal):
In the last 12 months our Charity Trust Fund has donated to the following: purchase of humidifiers for residents following local floods,Teams4U, Dig Deep, Kids Out Day for local young carers, Jaipur Limb, Rotary Foundation charity, a First Aid kit, sponsorship of Brandlesholme Scarecrow competition, Young Musician, competition for Bury High Schools, Disaster Aid, Junior Masterchef competition for Bury High Schools, Kids Cancer charity, help with purchase of defibrillator (Bury Croquet Club), help with transport for Jigsaw members to Rotary Disabled Sports Day, some purple crocus bulbs- planted in Bury and Tottington to promote Rotary's Purple4Polio campaign to eradicate polio from the world, Mayor of Bury's charities, Francis House and Derrian House (children's hospices), Ramsbottom Churches Together towards their annual Christmas meal for the visually handicapped, and the Joshua Wilson Brain Tumour charity.
A big thankyou to all those generous people who donated during our annual Christmas collection: a total of £6147 was raised which will be spent during the coming months on good causes such as those above. In addition to collecting house to house with Santa, we raised £947 at Tesco, Woodfields (thanks to Management and staff there) and £142 in Market Street, Tottington.
2017 Meetings and Events:
Tuesday 14th March Tottington Amateur Dramatic Society "Trap for a Lonely Man" at Walshaw Sports Club, 7.30, £7. Proceeds to Purple4Polio
Week containing Wednesday 15th March: various community projects including Pets in Need, St John's Community Garden/cemetery, WW1 project at Bury Archive, 68 Voices project at Bury Fusilier Museum. Not necessarily on Wednesday and sometimes more often than monthly! Kirklees Trail litter pick Wednesday 15th at 2.30pm (meet on Brandlesholme rd, Bury).
March 18th and 19th PURPLE4POLIO WEEKEND. With other Bury Metro Rotary Clubs: Celebrating Rotary International's involvement with the campaign to eradicate polio from the world. Publicity,bands,choirs, children's facepainting and collections for the last leg of Polio Eradication. Mill Gate: featuring local primary schools' purple silhouettes showing their charitable achievements,12 until 4 both days in The Rock (St John's Gardens) and in the Mill Gate (Schorndorf Square and The Square- near the open market). See Purple4Polio.com
You may also donate via text: Text 70070 to PURP33£2
Wednesday March 22nd: Meeting with meal and speaker- Stuart from Marie Curie
Wednesday April 26th: Meeting with meal and speaker- Rhys Cathcart: "Early Break"
Wednesday April 24th: Meeting with meal and speaker- Clare Warhurst: "Helping older people with problems"
If you wish to attend a Rotary meeting, can offer your help with projects, or would like further information about joining Rotary please contact secretary:
Patrick Neininger
on: p.neininger@btinternet.com
or on
07885 492 901
For all details contact Secretary above
Meeting Information...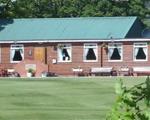 We meet on Wednesdays at 1930 Greenmount Golf Club
Greenhalgh Fold Farm
Whipney Lane
Greenmount
Bury, Lancs BL8 4LH tel: 01204 883712