Welcome to the website of the Rotary Club of Manchester
Since the formation of our club in 1911, we have been helping worthy causes and others who are less fortunate;
Guided by the Rotary Maxim of "Service above Self "

The club actively supports the Rotary End Polio Now campaign and the Disaster Aid UK campaigns. We also support the Christie Hospital , Francis House Children's Hospice , The Stroke Association , Narrowgate Homeless Shelter & Pettypool Oudoor Activity Centre -amongst others.
We welcome new members interested in having fun while "Giving Something Back " to the community. Fresh ideas and enthusiasm are the lifeblood of any organisation.
2017 International Lunch -

11th May
Swedish Ambassador "" Torbjorn Sohlstrom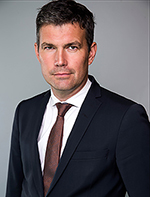 Get this date in your diary - fast!!!
There will be a big demand for tickets !!!
WHY?
Newly Appointed Ambassador***** Hot from previous position in Brussels
We are leaving the European Union
This Lunch, Co-hosted with the Consular Association, will follow our well established format "" FULLY INCLUSIVE LUNCH WITH PRE - LUNCH DRINKS RECEPTION: DRINKS WITH MEAL " ALL FOR AN INCREDIBLE £28!!!
DON"T DELAY*** BOOK YOUR TICKETS TODAY***BRING GUESTS
THE MORE** THE MERRIER
TICKETS NOW AVAILABLE - CONTACT DEREK EVANS
Tel 01625 873549 email:- derekevans418@btinternet.com
--------------------------------------------------------------------------------------------------------------
Revd Steve James, Vicar of Holy Trinity Church, Platt Field 11 August 2016
Steve added to President Chief George"™s introduction by in his words "˜doing a little crowing"™ about his welsh roots and recent soccer successes, having been born of Welsh parents, he added that he also is a passionate supporter of welsh rugby. ""Steve is an accomplished speaker, sometimes on BBC Radio 4 and a musician, having written a hymn or two! He is married to Rachel and they have three adult children. Steve initially worked in HR for Rolls Royce and Lesney Products before being ordained in the Anglican Church and has served in Norwich, Vancouver, the Wirral and now at Holy Trinity Platt, from where he has"™ planted"™ 3 other churches. He has started and supports Christian work both on the curry mile and the city centre.
He has a young cosmopolitan congregation and activities include Bible Study and he has formed a new company "˜Ministry for Business"™. He mentioned that he had met Theresa May MP "˜Daughter of the Vicarage"™ when she was Home Secretary at his sister"™s home, likewise the late 6th Duke of Westminster"™
He quoted the former Prime Minister, David Cameron"™s strapline of "˜Together we can change things"™ which he considered could well be applied to his work "" he admired Rotary"™s motto of "˜Service above Self"™ and went on to explain how his work could also have the strapline of Faith, Hope and Love and how we ought to have more Mercy and Forgiveness and of course, also, sadly there is a Human Perplexity to Mess things up! Those members not present also missed some good stories and humour. We were delighted to be joined by Eve Conway, President of RIBI and her husband Robert Conway-Ghazi.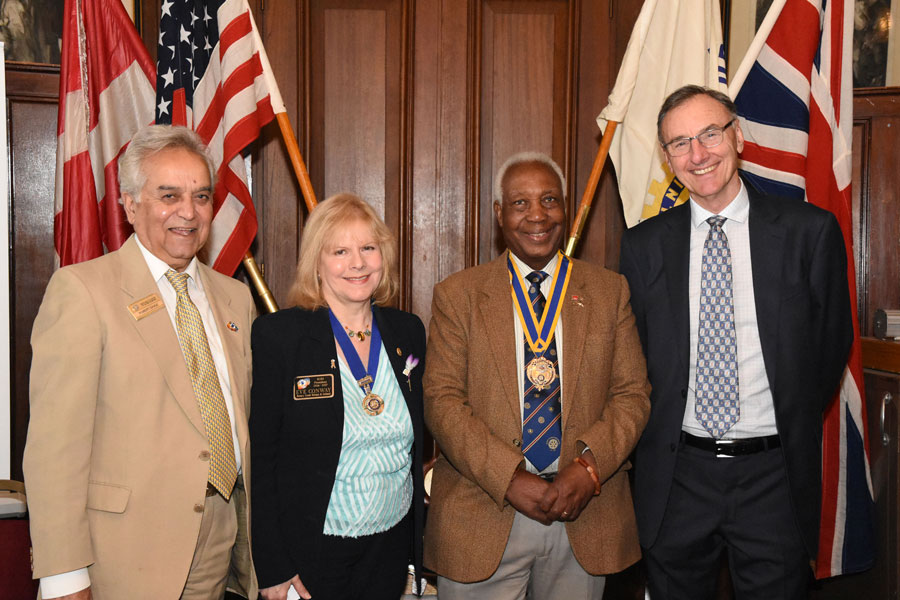 John N Abbott
Meeting Details
Interested in joining Rotary
In the next 30 days...

Plans discussed by 1st VP Julie Chapman for the next Rotary Year
Social Media...
Rotary Club of Manchester
Promote your Page too
Meeting Information...
We meet on Thursdays at 1230 Manchester Hall, 36 Bridge Street, Manchester, M3 3BT tel: 0161 832 6256