CHRISTMAS 2016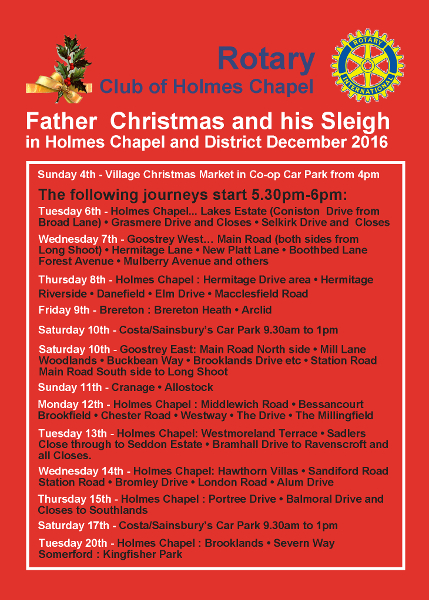 Father Christmas is coming to Holmes Chapel.
The Christmas programme starts with an appearance at the Christmas Market
Co-op Carpark Sunday December 4th at 4pm
(parade starts at 3.45pm from the precinct)
Go to our Facebook page for more details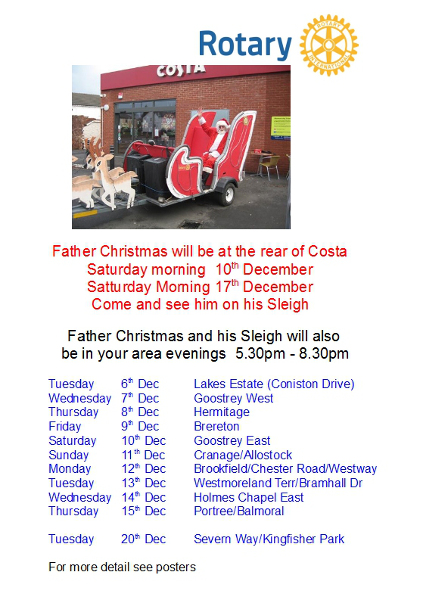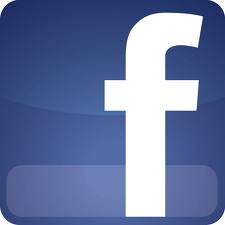 Follow us on Facebook using the link
http://www.facebook.com/RotaryHolmesChapel
Rotary Club of Holmes Chapel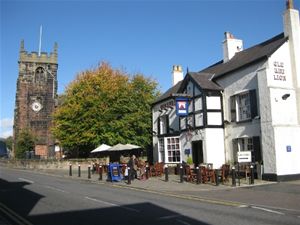 The Rotary Club of Holmes Chapel was founded in 1979 and is a small club of men and women of all ages. We meet every Wednesday evening at Cranage Hall, for dinner and fellowship. We have regular after dinner speakers, when we invite guests. We enjoy daytrips and evening events for members and guests. Membership is by invitation and we would welcome applications from residents who would like to be part of the Rotary family.
Please use the Contact form on this site.
Use this link to the Parish Council web site for a short description and history of Holmes Chapel
http://www.holmeschapelparishcouncil.gov.uk/village/history/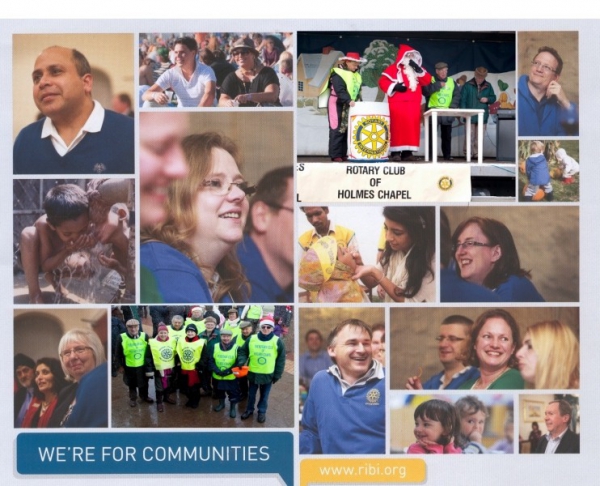 Watch the Latest Rotary Video below
Rotary International is all about COMMUNITIES: 1.2 million men and women of all ages and backgrounds around the world volunteering to support COMMUNITIES, both locally and internationally.
And Rotary clubs are dynamic COMMUNITIES themselves - like-minded people with common aims who use their skills and energy to support each other.
If you'd like to make new friends and business contacts while giving something back to your community, contact your local Rotary club - you'll find out just how rewarding this can be. Please use the Contact form on this website
Join our Rotary club and make a world of difference to your own community, to the lives of those less fortunate around the world, to your fellow club members - like-minded men and women of all ages - and, just as important, to yourself! The projects Rotarians get involved in are incredibly fulfilling, worthwhile and rewarding - and there's plenty of fun involved.
Rotary

End Polio Now

goal is "this close"
Meeting Details
Interested in joining Rotary
In the next 30 days...
Social Media...
The Rotary Club of Holmes Chapel
Meeting Information...

We meet on Wednesdays at 1930 (Fortnightly on 2nd and 4th Wednesdays of the month. 2nd Wednesday Dinner, Business and fellowship 4th Wednesday Buffet and Guest speaker) Cranage Hall
Byley Lane
Cranage
Holmes Chapel
Cheshire
CW4 8EW tel: 01477 536666