Welcome to the Rotary Club of Glossop
Featured pages:
Welcome from President David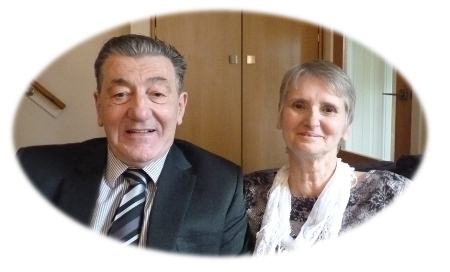 My name is David Phillips and although I am originally from Bristol, my wife (Dorothy) and I have been residents of Glossop for the past 40 years where we have raised our two (now adult) daughters.
I am extremely honoured to have been chosen to be the President of Glossop and District Rotary Club for the next twelve months.
Rotary is an international organisation dedicated to serving communities by raising funds in support of local, national and international charities.
Internationally we have been at the forefront of the campaign to eliminate polio and locally we hold an annual jog and fortnightly car boot sales throughout the summer months, in addition to other one-off events, to assist charities like Reuben"™s Retreat and Glossop Mountain Rescue.
We have also added a "˜Donate Button"™ through which you can still make personal donations to our Trust Fund Account, and which is used to make our the donations to the local, National and Global Charities which we support.
---
---
We meet at Windy Harbour Hotel each Wednesday evening where we have a meal normally followed by an interesting speaker on many different subjects.
If what we do interests you, please see our poster below showing what being a member of the Club can offer. You can get in touch with us either via the contact number, through this website or our Facebook page. We would really like to meet you and for you to get involved and join us. So why not give us call / get in touch and come and give us a try?
David Phillips
RC Glossop President, 2016-2017
---
New Members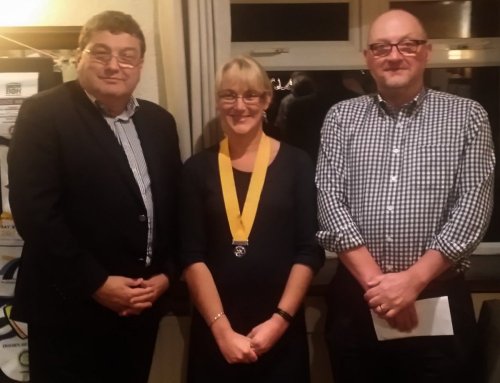 Vice-President Karen welcomes Jeff Hall and Dr Ian Maclure into Glossop Rotary Club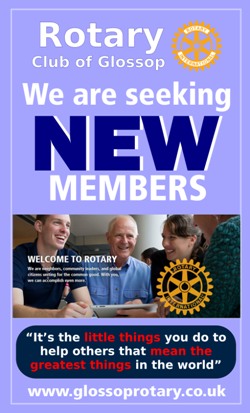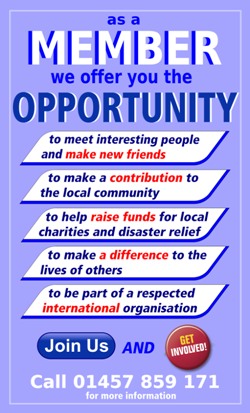 ---
Paul Harris Fellowship Award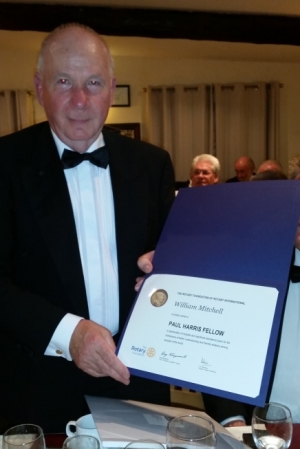 At the 2015 Charter Evening, the highest award the Club can bestow, the prestigious Paul Harris Fellowship Award, was presented to fellow Rotarian Bill Mitchell for his exceptional services working to help relieve poverty in Africa through a little known Charity "" "˜Tools for Self Reliance"™.
For 17 years Bill quietly, unassumingly and selflessly collected unwanted tools donated by local (and not so local) people, for refurbishment and onward transport to African Countries, to help people in those countries, build sustainable livelihoods, bring about effective and sustainable change to trades people and their communities, so helping to reduce poverty.
This was a fantastic achievement by Bill, and the award a great recognition for Bill and of his work
Sadly, Bill recently lost his battle against Cancer "" a great loss to the Club, to his family and of his Charity work.
However, the work which Bill began in Glossop for "˜Tools for Self Reliance"™ will continue "" a fine and fitting legacy by which to remember Bill.
Please note the new telephone contact number on the poster below and if you do have any unwanted tools to donate, please contact us.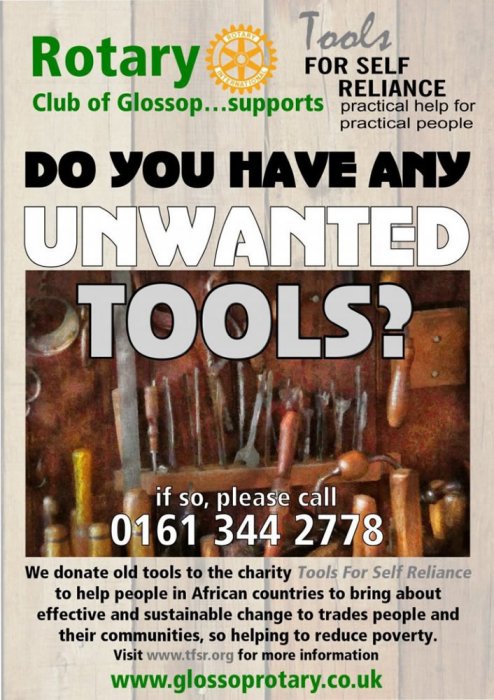 ---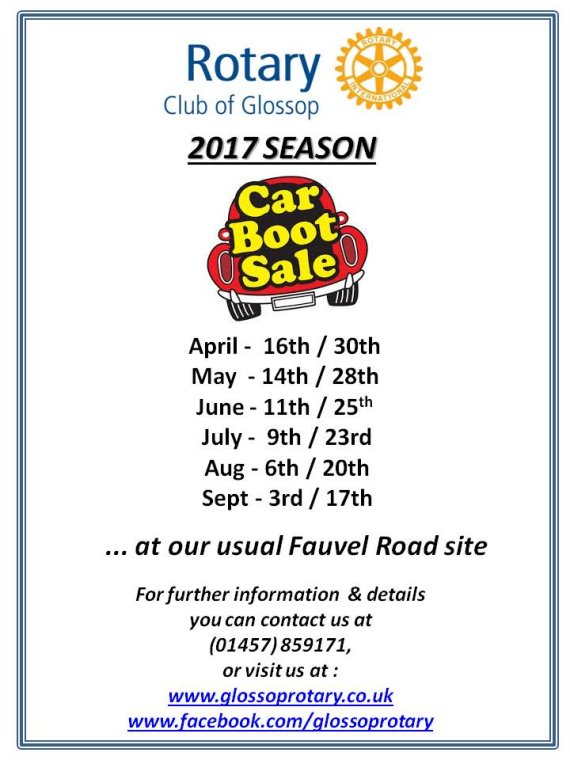 Car Boot Sales Charges:
Cars £10
Vans £12
Cars/Vans with trailers by negotiation (based on the equivalent cars spaces)
---
Meeting arrangements
The club meets every Wednesday evening at the Windy Harbour hotel in Glossop which overlooks the reservoirs in the Longdendale valley. The evening normally consists of a meal and then after the formal business is completed there is usually a speaker. Guests are most welcome to join us. All bookings to the Attendance Secretary John Simpson by 17.45 on the Tuesday prior to the meeting, (01457) 864658 or 07787 938517 or email to jkksimpson@gmail.com
---
Updated 23/5/17 by SK
---
Meeting Details
Interested in joining Rotary
Social Media...
Glossop Rotary Club
Promote your Page too
Meeting Information...
We meet on Wednesdays at 1930 Windy Harbour Farm Hotel, Woodhead Road, Glossop, SK13 7QE tel: 01457 853107