Welcome to the Rotaract Club of Rotaract St. Andrews
Featured pages: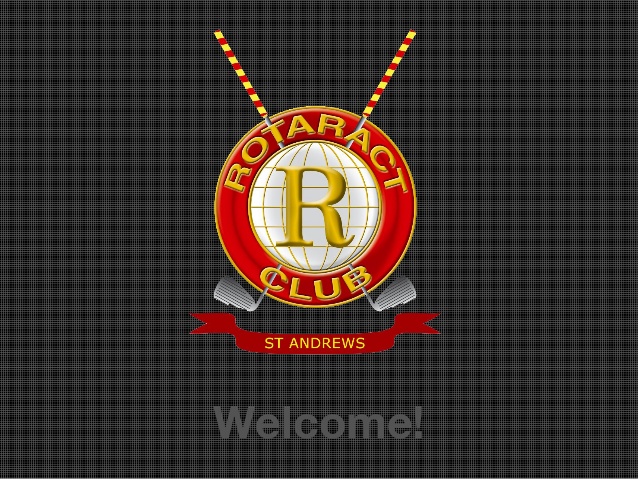 At the home of golf, the Rotaract Club of St Andrews welcomes you to its website at www.rotaractstandrews.net
Further contact can be made to standrewsrotaract@gmail.com
Founded in 2011 and sponsored by the Rotary Club of St Andrews it is a University based club.
Rotaract is an international network of service clubs for young people aged between 18 and 30.
There are over 7600 clubs in 158 countries.
Be a part of Rotaract
Volunteer locally and internationally
Build career contacts
Develop leadership skills
Network with service-minded people worldwide
Make new friends and have fun
Over the history of the Club members have come form countries such as Iceland, Romania, Ukraine, Russia, Japan, Georgia, Lithuania, Macedonia, Mexico, Panama, Canada, USA, Hungary, Germany, Belgium, Mauritius, India, Austria, Norway, Ecuador, Syria, China, Kyrgyzstan, Liechtenstein, Engalnd and Scotland.
Meeting Details
Interested in joining Rotary
In the next 30 days...

A bottle of wine prize for the best story of adventure over the Easter Break.

read more »

The Rotaract President, Keertna Sapra led interviews for St Andrews students to teach for 3 weeks in a school for abandoned girls in the remote part of India. If you wish to donate please click on "contact" on this web page

read more »
Meeting Information...
We meet on Wednesdays at 19.00 Scores Hotel
76 The Scores KY16 9BB tel: 01334 472451