Welcome to the Rotary Club of Barrow Meridian
Featured pages: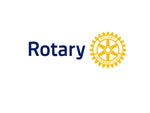 Pictures available shortly, after resizing.Read more
Barrow upon Humber is a village and civil parish in North Lincolnshire, England. Many of the buildings in the centre of the village are of 18th and 19th century origin. There are several buildings of note including Down Hall, Barrow Hall, Forester's Hall and West Cote Farm.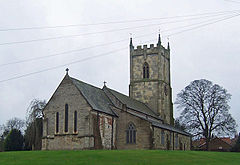 We are a group of ordinary people doing extraordinary things carrying out the mission of Rotary International. "Service above Self", we empower others in our local community, nationally and internationally to make our world a better place to live.
Rotary members are enthusiastic, fun-loving and active volunteers who give their time and talents to serve communities both at home and overseas. These are dedicated people, men and women from business and professions, who share a common interest in helping others.
What's in it for me?'
Interviews with Rotarians and what they gain from being in Rotary
If you are not a Rotarian you are of course more than welcome to browse our website and we hope you might then be interested in finding out more about the work we do and also about the possibilities of becoming a member. Click here to find out more or see what Rotary is about by clicking here - and watch the U-tube video/s or you can see other interesting Rotary videos at RIBI on U-Tube
Why not join us - please contact us
Meeting Details
Interested in joining Rotary
Meeting Information...
We meet on Wednesdays at 7.00 Barrow Meridian meet on 1st and 3rd Wednesday of the month, at 7.00pm at the Barrow Sports and Fitness Centre, Thorngarth Lane, in Barrow upon Humber. DN19 7AW tel: 01469 530686