Welcome to the Rotary Club of Hull Paragon
Featured pages:
Welcome to the Rotary Club of Hull Paragon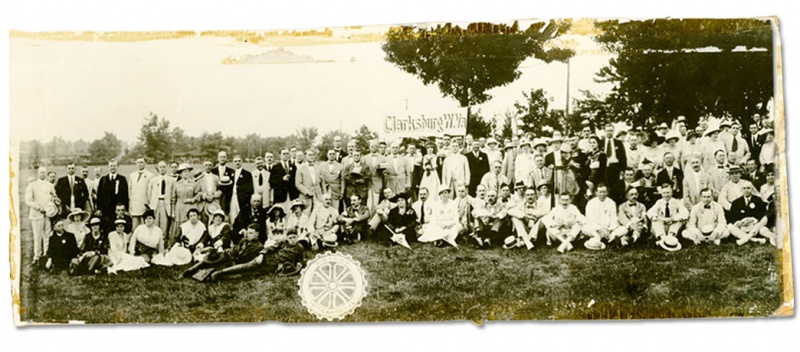 Celebrating the Rotary Foundation Centennial
The Rotary Foundation celebrates 100 years of supporting life-changing and life-saving projects throughout the world.
Arch Klumph's idea for an endowment fund dedicated to "doing good in the world" planted the seed for The Rotary Foundation in June 1917. That one idea and an initial contribution of $26.50 set in motion a powerful force for good that has transformed millions of lives around the globe and fund-raising for Rotary Foundation now stands at almost $250 million. Closer to home, Rotary Foundation matched grants have helped our Rotary Club to support projects such as the Wilberforce 1 hospital boat, which has gone to Ghana, a tiller and gardening tools in The Gambia and support for a Garden Project in South Africa.
Find out more about Rotary Foundation's Centennial.>
Been thinking about doing something new this year? Want to give something back to your community? Want to make new friends and have fun? Why not consider Rotary?
Each Rotary Club has its own distinctive atmosphere. We are a friendly, informal club which meets in the centre of the vibrant city of Hull, UK City of Culture 2017 at the Mercure Hull Royal Hotel adjacent to the transport interchange.
We have roughly half male and half female membership from a wide range of occupations, with some retired members, but many working members too. We were established in 1994 and lead/support a wide range of projects benefiting the local community and beyond.
You would be welcome to visit our Club on a 'no obligation' basis to find out what we do and whether it is something which might interest you? You can either join us for a meal first at the Mercure Hull Royal Hotel on a Thursday evening at 6pm for 6.30pm or join us afterwards around 7pm for our meeting and/or speaker. Find out more.>
Contact us - we look forward to hearing from you.
 
 
Hull is proud to
be the UK City of Culture 2017.
Meeting Details
Interested in joining Rotary
In the next 30 days...
Social Media...
Rotary Club of Hull Paragon - UK
Promote Your Page Too
Follow @HullParRotary
Meeting Information...
We meet on Thursdays at 6pm for 6.30pm (We usually congregate in the large lounge/lobby before moving to the private dining room. We welcome visiting Rotarians and guests, but please let us know in advance for catering purposes. (Parking is available in the hotel car park but charges apply. ) Royal Hotel,
179 Ferensway,
Hull
HU1 3UF tel: 01482 325087