Big Book Giveaway
We will be holding our annual distribution of books at ASDA, Hulme this Saturday, March 12th. Come along between 10 and 4, and browse for something new.
Donations of books always welcome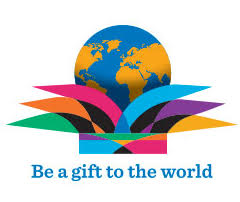 If you would like further information about the Rotary Club of Manchester Breakfast, Rotary in the Manchester/North West area or just Rotary in general, click on the "Contact " link at the bottom of the page

Find out more about
Meeting Details
Interested in joining Rotary
Meeting Information...
We meet on Fridays at 07.15 (use the car park off Moss Lane East) Amani Centre,
Quinney Crescent/Shoreham Walk,
Moss Side,
Manchester M16 7DG