Club President 2015 - 2016
David Whitehead
President David extends a warm
and friendly welcome to all visitors.
A NEW YEAR FOR ROTAKIDS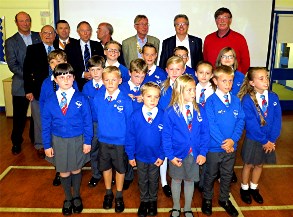 President David with fellow members had the pleasure
of inducting this year's President and members of the
Rotakids Club of Baddow Hall Primary School.
Chelmer Bridge Rotary Club looks forward to
working with the new team.
Our meetings are held on Thursdays
at 7.00pm for 7.30pm
For weekly venue information
please telephone the club secretary on
Chelmsford (01245) 471615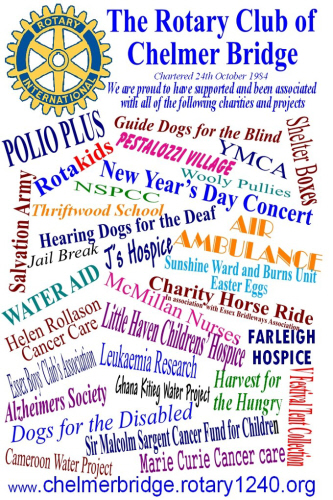 Meeting Information...
We meet on Thursdays at 19.00 for 19.30 Channels Golf Club
and Restaurant
Chelmsford