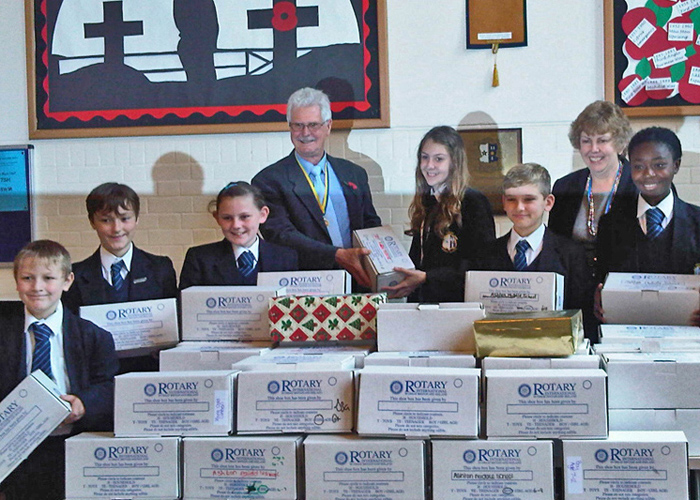 Ashton Middle School Pupils show off the amazing seventy Shoe Boxes they have filled for this years Rotary appeal for collection by Dunstable Downs Rotary Club.
The Rotary Club of Dunstable Downs was Chartered in 1983, our sponsor being the Dunstable lunchtime club. There is very strong fellowship, and we generally hold monthly social events.We support a number of local charities, and an annual main charity chosen by the President. We have a business meeting on the second Thursday of each month and a variety of interesting speakers on the remaining Thursdays. When there are 5 Thursdays in the month, our partners join us for the evening.
Meeting Information...
We meet on Thursdays at 7.15pm for 7.45pm Tilsworth Golf Centre, Dunstable Road, Tilsworth, LU7 9PU tel: 01525 210722