Welcome to the website of the Rotary Club of Guildford District
We are a group of people of all ages and experiences from Guildford and its surrounding area who, together, use our time, talents and knowledge to help Guildford and the wider world be a better place.

We raise funds, make friends and try, through our efforts, to help those less fortunate whilst having fun and enjoying each other's company
Rotary is about Communities. These are local, national and international. Wherever there is a need Rotary is there, whether it is a disaster such as a Tsunami or the awful storm in the Philippines, or an earthquake in Nepal,Rotary is there in some form to help.


Locally we help a large number of Charities and individuals who are in great need. How is this all achieved? Quite often we fundraise.The idea that Rotary is all about collecting in the High Street or outside a supermarket is far from the truth. We do do this but it is a very small part of our fundraising efforts.

The following are some of the things that we are currently doing:-
---
---
ANNUAL CHARITY WALK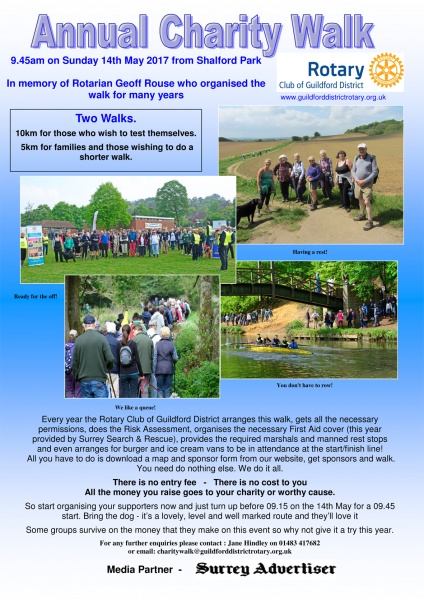 For further details of this walk click on "What we do / Annual Charity Walk 2017" above
Bikeathon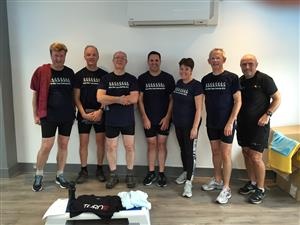 Last year for the first time the Breakast Group organised and took part in a staic Bikethon. This year we had a new format which included events at the site where family and friends were entertained whilst the cyclists pitted their cycling skills against the other entrants. Last year "The Team" raised in excess of £3000 which was put to combatting Prostate Cancer and this year some £4,000 was donated to Topic Of Cancer. The event took place on Saturday 8th October last at Turnfit Studio.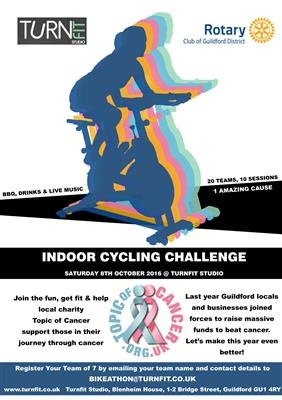 This was a really fun day with a BBQ and drinks available together with live music. Why not arrange to bring not only your friends but also the family to watch the fun and cheer on their chosen team next year. The events encourages the teams to get fit and to have some fun in competition. What about organising a team from your work place or if you belong to a cycling club compete against other teams in the area. Just use imagination and get as many people involved as you can for a day of fun and excercise it is a great way to spend a cold wet Saturday in October raising money for a good cause at the same time.
For detail Flyer for this year's event CLICK HERE
Fish & Chip Supper & Quiz
The club has an evening of fun and fellowship in September/October when we hold a Fish and Chip evening for club members and their guests. As well as the food there is a competion in the form of a pictorial quiz , and last year a raffle raised around six hundred poundstowards helping those suffering from the storms in Haiti
Annual Boxing Evening & Charity Auction
On February Friday 24th there was our 40th consecutive evening of Boxing with dinner and an auction in aid of our charities, including the local Jigsaw Trust.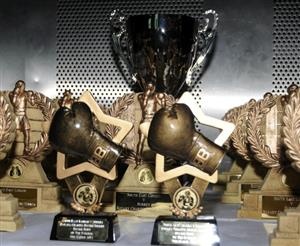 This is an important date in the social and sporting calendar. Yet again it was a special evening with many bouts. As always this was an evening to remember for the quality of the boxing.
For further information click on "What we do/Boxing Night 2017" above
Annual Concert by Local Schools
On 16th March 2017 we held our 5th Annual Schools Concert at GLive given by children attending schools in the area. It was another huge success. For details please click on "What we do/Schools concert 2017" above.

Guildford District Rotary Club is keen to further the interests of young people in as many ways as we are able. We already go to two large schools where we give those approaching their final years at school an idea of how to conduct a job interview or one to obtain a place at Univeristy. Leadership skills are encouraged and suitable youngsters are supported to go to a RYLA camp which most find extremely rewarding and help their leadership skills and make friends that will last in some cases for life. Together with the Mayor and his team efforts are being made to engage with industry locally to give pupils in their final years at school real work experience that really gives them a view of what life after school is all about. In addition to this there are many National competions such as Young Chef, Young Speaker, young writer and many more. These we encourage our youngsters to enter and broaden their horizens learning new skills.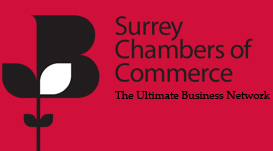 As recommended by
Meeting Information...
We meet on Wednesdays at 12.30 for 12.45 (Please keep an eye on this site for any variations) The Club House of Guildford Golf Club, High Path Road, Merrow, Guildford. GU1 2HL
The Breakfast Group meet on the second Thursday in the month at Bill's in the crypt at Angel Hotel, High Street. Guildford, Surrey. GU1 at 7.45 for 8.00. tel: Golf Club 01483 563941