Welcome to the Rotary Club of Rutherglen
Featured pages: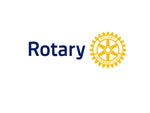 Thu 29th June Incoming and outgoing PresidentsRead more
Thu 20th April Read more
We meet each Thursday at 5.30pm for dinner at 6.00pm prompt, in the Kings Park Hotel in the Kings Park Hotel, Mill Street, Rutherglen, Glasgow, G73 2LX Tel: +44(0)141 647 5491
Our meetings begin with a 2 course meal, an opportunity to enjoy conversation and fellowship.
Once our meal is over and after some brief business, we invite our guest speaker to address the members and guests. (With the exception of the first meeting in each month which is a business only meeting). We have an interesting and varied speaker programme.
Topics cover everything from local, community or international issues. From professional groups to international charities, and individuals with an interesting story to tell, they always give us something to think about!
Meetings normally conclude around 7.30pm.
President Bill McIntosh looks forward to welcoming guests and potential members.
Meeting Details
Interested in joining Rotary
In the next 30 days...

Weekly meeting and Presidential Handover. Members and guests will be entertained by Lorna Dolan who is an ex-cruise ship entertainer.
Meeting Information...
We meet on Thursdays at 5:30 pm for 6:00 pm (No meeting 6th April 2017 due to Scatter Week.) Kings Park Hotel, Mill Street, Rutherglen, Glasgow, G73 2LX tel: 0141 647 5491