Rotary President Trevor is giving money away!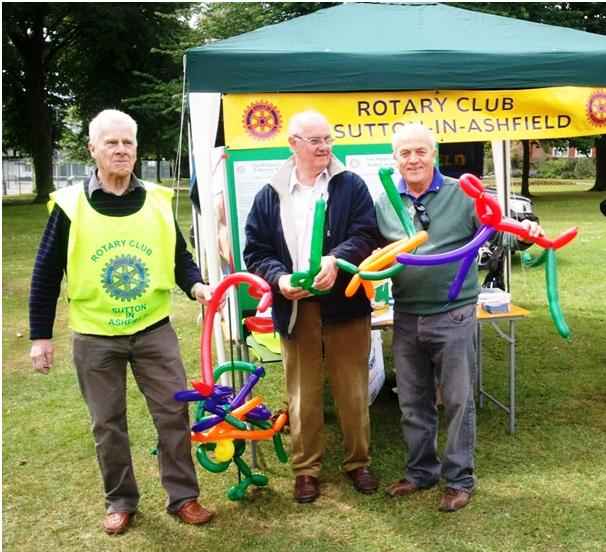 Rotary President Trevor Carter
​(left of picture) ​
says, "Local people give to Rotary Charities every year in Santa Sleigh collections and our Christmas Prize Draw. Now, we are looking to distribute that money to worthy causes in and around Sutton-in-Ashfield"
John Pearce, Chairman of Community Services added, "We will donate to voluntary groups and local charities who are making a real difference in our community! We want lots of applications – then we'll decide which groups to support"
If you run a local group or charity, serving, Sutton-in-Ashfield, The Rotary Club of Sutton-in-Ashfield wants to hear from you.
HOW TO APPLY
Request a simple application form BY CLICKING HERE
or in writing from Secretary Tony Lord, 14 Alexandra Avenue, Mansfield NG18 5AB.
Group Organisers will be asked for details of the group's community work, the reasons why they are requesting support and how much is required. The Criteria for funding will be clear.
The deadline for bids is 31st March.
All groups will be notified of the successful bids and we will provide reports on our website and in the CHAD.
Trevor added, "It really is simple – we raised the money locally and we want to distribute it to voluntary groups and charities helping the local community."
-----------------------------------------------------------------------
Rotary Club of Sutton in Ashfield
Paul Harris National Golf Championships
In Aid of Rotary Foundation
Notts Golf Club, Hollinwell. NG17 7QR Monday 8th May 2017
Click the above web link to see Notts Golf Club, Hollinwell.
Nott"™s. Golf Club (Hollinwell) is one of England"™s best kept secrets. Golfers who find their way to Hollinwell know they have arrived at a special place from the moment they turn the final bend on the long driveway to the Club and see a magnificent view of the course and imposing clubhouse ahead of them. Set in the gently rolling hills of North Nottinghamshire in the heart of Robin Hood County, Hollinwell offers one of the finest examples of traditional heathland golf in Great Britain. Only 10 minutes from junction 27 of the M1
In 2015 the Club hosted the Brabazon Trophy for the 5th time in the Club"™s history, one of only three clubs to have hosted this prestigious England Golf event on five occasions.
You are invited to enter the Paul Harris National Golf Championships at The Notts Golf Club on Monday 8th May 2017. The Green fee including two course meal in the restaurant is £55.00 per person.
· The Competition is an Individual Stableford over 18 Holes.
· Groups of up to three players may play together.
· Full Handicap Allowance.
· All players are required to have an accredited Handicap, certificates may be requested.
· Prizes will be awarded for 1st, 2nd, 3rd and 4th for Individuals.
· On course prizes will be available to Rotarian and Guest Players.
· To qualify for the Rotary Prizes players must be members of Rotary International
· Guest prizes will be awarded to the 1st and 2nd teams only
·
Non Rotarians may enter but will only qualify for the guest team prizes only.
· All decisions relating to play will rest with the organizing committee.
FOR A PRINTABLE ENTRY FORM CLICK HERE
------------------------------------------------------------------------
The Rotary Club of Sutton-in-Ashfield was founded in 1930 and is proud to have served our local, national and international communities for over 80 years. We are a friendly club with relaxed meetings and a great atmosphere. We meet on Monday evenings at 6.30 at The Coxmoor Golf Club,Coxmoor Road, Sutton-in-Ashfield, NG17 5LF.
We are a dual gender club and always welcome potential new members.
For views of Sutton-in-Ashfield CLICK HERE
Sutton Rotary raises funds for charities from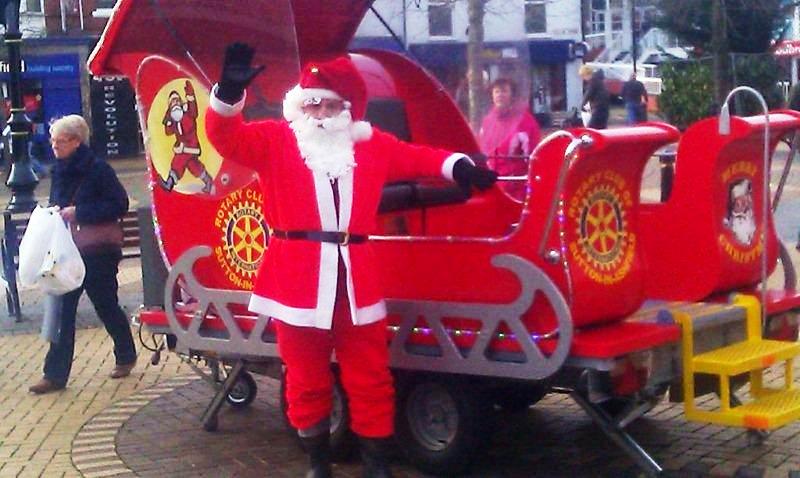 The Rotary Sleigh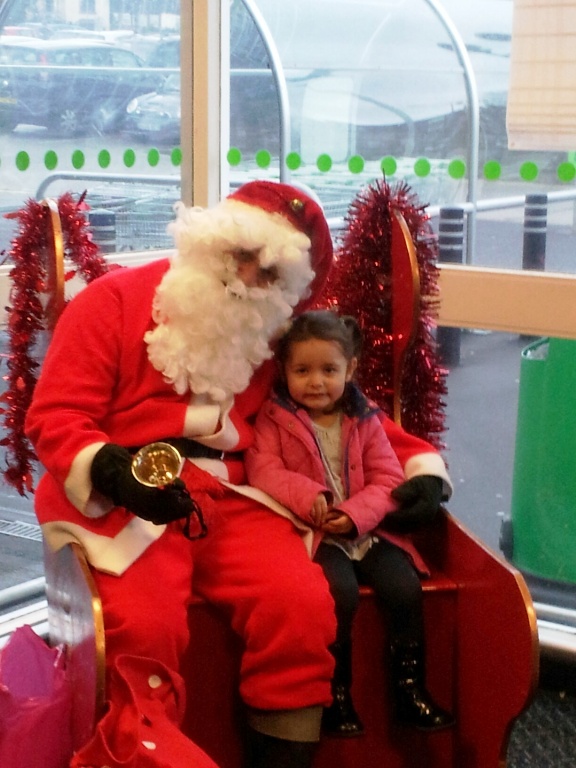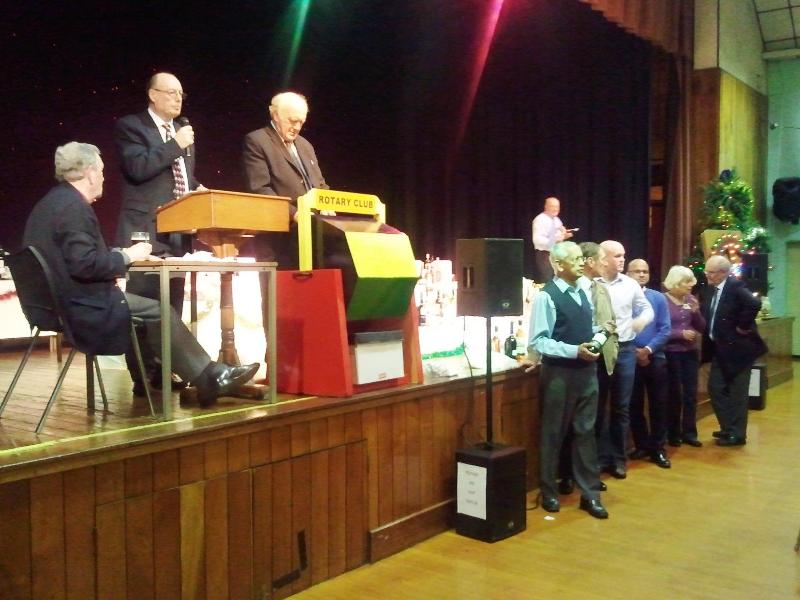 Calling out numbers at the Rotary Prize Draw
-----------------------------------------------
To read the Clubs Equality and Diversity Policy Click Here
Meeting Information...
We meet on Mondays at 1830 (CERTAIN EXCEPTIONS CONTACT SEC) Coxmoor Golf Club, Coxmoor Road Sutton-in-Ashfield, Notts, NG17 5LF tel: 01623 557359