Welcome to the Rotary Club of Wednesfield
Featured pages:
Induction of President for 2016/17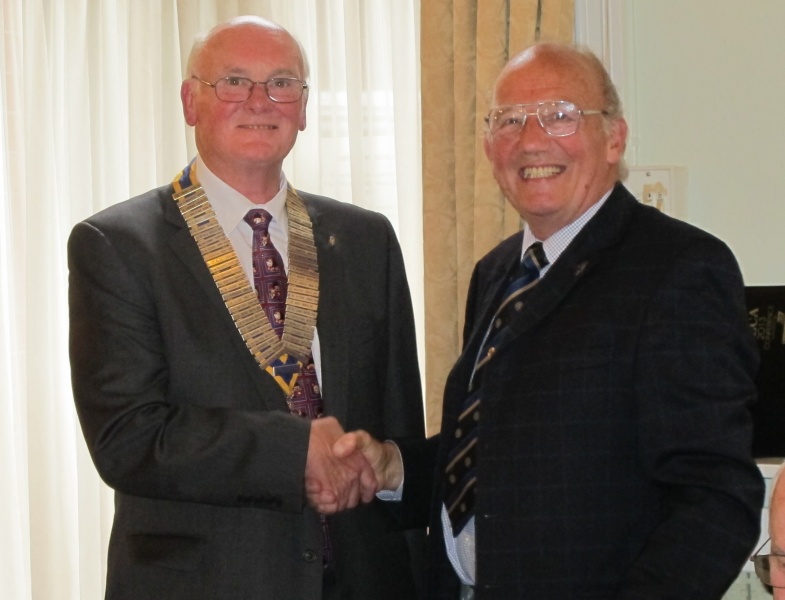 On 6th July 2016 the Club inducted Rotarian Dennis Doughty as President taking over the reins from Rotarian Eirwyn Jones, who had a most successful year during 2015/16. Congratulations to both.
Dennis and Eirwyn are left to right respectively in the photograph

Rotary International is the world's largest service organisation.

There are approximately 1.2 million Rotarians belonging to more than 32,000 clubs which are based in local areas in more than 200 countries.
Membership is open to men and women drawn from business and professional people in the community, we are non-political, and non-religious.
Rotary exists to assist the under-privileged, and provides educational and humanitarian service to the community at a local, national and international level, therefore benefiting the lives of others, in our community and also internationally.
The Rotary Club of Wednesfield was formed in 1964. There were 28 founder members and a prominent Wednesfield businessman, Norman Purshouse, was founder President. Club membership has flucuated over the years in the 20's and 30's and currently stands at 22 members.
We are now aiming to increase our membership and we invite local business and service people to come and join us so that we can expand our programme of service.
"The Rotary Motto"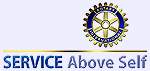 The Rotary Club of Wednesfield's E-Library.
Further reading on our Club and Rotary Basics
If you would like to find out more about Rotary and our Club in particular and how you can get involved.
Please contact us
Our Last Event
Any errors, omissons or comments, please contact our webmaster
Meeting Details
Interested in joining Rotary
Meeting Information...
We meet on Wednesdays at 1815 (No meeting following a Bank Holiday) Linden House, 211 Tettenhall Road, Wolverhampton WV6 0DD tel: 01902 753743