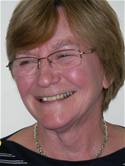 President Catherine Roughton
Welcome to the Rotary Club of Tiverton.
Tiverton Rotary Club was set up in 1950. We are an active and friendly club with an emphasis on fellowship and fun in everything we undertake.
The Club has approximately 50 members who come from the local businesses community. We regularly raise over £15,000 for chosen Charities. Our current membership includes a cross section of local business and professional men and women from the Tiverton and Cullompton area. Membership is by invitation and is extended to skilled and influential people who are willing to give of their time and expertise to the Clubs activities for local and global projects. Our object, like all Rotary Clubs, is "Service before Self".
On an international level the Club supports Shelterbox both by raising money and promoting the organisation in schools and clubs throughout our area. We are also involved with The Kira Farm Training Centre in Uganda, a 22.5 acre unique vocational training centre for teenage orphaned and needy girls. Foundation, our Rotary Charity, together with U N World Health Organisation and The Bill and Melinda Gates Foundation, is supporting the eradication of polio world-wide. Rotary Foundation aims to promote international understanding through various grants given to young people to further their education in foreign countries.
We have supported many local charities including, Young Carers, MASC, The Drop in Centre, The Adventure Playground, Age Concern, Hospice Care, Vranch House, Childrens Hospice and Tiverton Hospital League of Friends.
The Club gives help in local schools with a variety of projects. We also support neighbouring Exmoor Rotary Club with their Exmoor Challenge when we provide stewards for over 500 youngsters who walk up to 18 miles over the moor.
Tiverton Rotary Club meets at 12.45pm every Monday at The Tiverton Hotel. We finish promptly at 2.00pm. We have varied and interesting speakers and also a lively social calendar throughout the year.
Please look at our website to find out more about us and get in touch with our secretary, Andrea Rowe at roweandrea@me.com.
Meeting Information...
We meet on Mondays at 12.30 (Exceptions: 5th Monday 19.30) Tiverton Hotel, Blundell's Road, Tiverton EX16 4DB tel: (01884) 256120