Welcome to the Rotary Club of Liverpool Exchange
Featured pages:
Welcome to Liverpool Exchange Rotary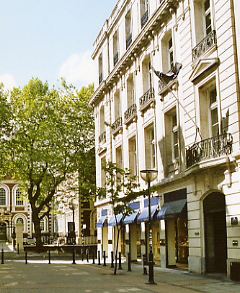 Liverpool Exchange Rotary meets at the Athenaeum in Church Alley, Liverpool 1.
The Athenaeum was founded in 1797 to provide a meeting place where ideas and information could be exchanged in pleasant surroundings.
Today, the Athenaeum continues to fulfil this function in the elegant building erected in 1928 near to the famous Blue Coat Chambers in Church Alley.
The Atheaeum has an atmosphere unrivalled in the City. It provides a distinguished setting for Lunches, Dinners and Buffet Receptions - the perfect place to entertain friends, visitors and clients.
Meeting Details
Interested in joining Rotary
Meeting Information...

We meet on Thursdays at 1230 for 1250 The Athenaeum
Church Alley
Liverpool L1 3DD tel: 0151 709 7770