Future meetings and events
Sat 20th January 2018 at 19.30 - Tue 23rd January 2018 - 23.00 Barn Dance - Somerset Hall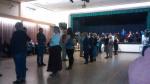 Our Annual escape from the winter blues
Tue 23rd January 2018 at 19.00 - 21.30 Speaker: Dali Sidebottom - Homestart North Somerset

Home-Start North Somerset recruits and trains volunteers from all across North Somerset. We then carefully match the volunteer with a family in need of support.
Tue 30th January 2018 at 19.00 - 21.30 Quiz Evening

Hosted by our own BKL!
Fri 2nd February 2018 at 19.30 - 22.00 Young Musician Final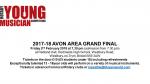 Exceptionally talented 13 - 18year olds will perform on a variety of musical instruments.
Tue 6th February 2018 at 14.10 - 15.50 The Memory Cafe
Meets every 1st and 3rd Tuesday of the month. 2:15pm-3:45pm at the Jubilee Day Centre, Slade Road
Tue 6th February 2018 at 19.00 - 21.30 Speaker: Cyril Routley: "Curious & Curiouser"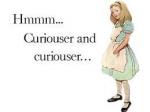 ??? Come and find out what it's about
Tue 13th February 2018 at 19.00 - 21.30 Business & Club Council Meeting

our monthly council and business meetings
Tue 20th February 2018 at 14.10 - 15.50 The Memory Cafe
Meets every 1st and 3rd Tuesday of the month. 2:15pm-3:45pm at the Jubilee Day Centre, Slade Road
Tue 20th February 2018 at 19.00 - 21.30 Speaker: TBA
~
Tue 27th February 2018 at 19.00 - 21.30 Speaker: TBA
~
Sat 17th March 2018 at 09.00 - 18.00 Swimathon 2018
Our Annual sponsored swimming marathon - more details to follow