Future meetings and events
Sat 23rd March 2019 at 09.30 - 13.00 Walk for Men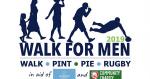 In partnership with Gloucester Rugby Community Charity, Longfield Hospice, which supports adults with life-limiting illness are promoting a repeat walk to raise much needed funds for both charities. Rotary@Kingsholm will provide stewards on the day.
Mon 25th March 2019 at 17.45 - 20.00 Invitation to an evening of discovery
Interested; possibly looking for a stimulating outlet of opportunities, and would like to find out more? Well, why don't you and your spouse/partner come along to our prospective new members evening at 5.45 pm on Monday 25th March at Kingsholm, Gloucester
Mon 8th April 2019 at 17.45 - 20.00 Polio: Rotary's key humanitarian project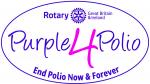 Since 1985 Rotary has spearheaded the campaign to rid the world of Polio. Tonight Rotary's Peter Wells will tell us how it all started, what progress has been made, how it has been achieved, where we are now and the next steps.
Thu 18th April 2019 - 23.55 Rotary in Gloucester Community Awards 2019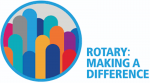 The aim of the Community Awards programme is to support organisations within the city area with a small grant which 'will make a real difference'. This is a small grants programme with awards of up to a maximum of £500.
Mon 22nd April 2019 - 23.55 Easter Monday
No meeting on bank holiday
Mon 6th May 2019 - 23.55 Early May Bank Holiday
No meeting on bank holiday Monday
Mon 27th May 2019 - 23.55 Spring Bank Holiday
No meeting on bank holiday Monday
Mon 3rd June 2019 at 17.45 - 20.00 Club Assembly
Tonight our incoming president, Mike Cogger will explain what he has in mind for the next Rotary year in terms of charity support, social events, fund raising activities, visits etc, to ensure we have an interesting, rewarding, and enjoyable year
Sun 9th June 2019 at 08.00 - 18.00 Rotary Winchcombe Walks

Rotary has a selection of circular walks of differing length and difficulty that all start and finish in Winchcombe giving any group of people an opportunity to raise funds for a charity or cause of their choosing.
Wed 12th June 2019 at 09.30 - 14.30 KidsOut

Today we will be taking children from Kingsholm Primary School, an inner city school in Gloucester, on a fun day out at Cattle Country, Berkeley.
Mon 24th June 2019 at 17.45 - 20.30 President's Last Supper
Out with the old, in with the new. Old President Terry will reprise his year, and thank all who have supported him, with a supper for members and guests before passing the chain of office to new President Mike and his new team
Wed 26th June 2019 at 09.00 - 16.00 Technology Tournament for teams of four students from schools and colleges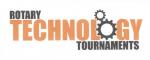 For the fifth year, teams of students interested in engineering and science compete in a one day event to devise and build a solution to an unseen technical task. Solutions are tested and judged against competing teams
Sat 6th July 2019 at 12.00 - 16.00 President's Lunch at Corse Lawn
Saturday 6 July, a date not to be missed. Our new president, Mike and his wife, Denise, will host members, partners and guests at our traditional summer start to the new Rotary year. All will be revealed in due course!
Mon 26th August 2019 - 23.55 Summer Bank Holiday
No meeting on bank holiday Monday