Future meetings and events
Mon 27th May 2019 - 23.55 Spring Bank Holiday
No meeting on bank holiday Monday
Mon 3rd June 2019 at 17.45 - 20.00 Club Assembly
Tonight our incoming president, Mike Cogger will explain what he has in mind for the next Rotary year in terms of charity support, social events, fund raising activities, visits etc, to ensure we have an interesting, rewarding, and enjoyable year
Sun 9th June 2019 at 08.00 - 18.00 Rotary Winchcombe Walks

Rotary has a selection of circular walks of differing length and difficulty that all start and finish in Winchcombe giving any group of people an opportunity to raise funds for a charity or cause of their choosing.
Mon 10th June 2019 at 17.45 - 20.00 Oyez, Oyez, Oyez
One of Gloucester's most famous characters, Alan Myatt Town Crier to Gloucester, City of London's Stables Market, Covent Garden Area Trust and Hitchin, world-record holder and one of UK's best loved themed character actors will entertain us tonight
Wed 12th June 2019 at 09.30 - 14.30 KidsOut

Today we will be taking children from Kingsholm Primary School, an inner city school in Gloucester, on a fun day out at Cattle Country, Berkeley.
Fri 14th June 2019 at 12.15 - 14.00 Rotary Community Awards 2019 Presentation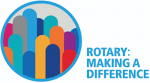 The aim of Rotary's Community Awards programme is to support organisations within the city area with a small grant. Today successful applicants will receive their awards
Mon 24th June 2019 at 17.45 - 20.30 President's Last Supper
Out with the old, in with the new. Old President Terry will reprise his year, and thank all who have supported him, with a supper for members and guests before passing the chain of office to new President Mike and his new team
Wed 26th June 2019 at 09.00 - 16.00 Technology Tournament for teams of four students from schools and colleges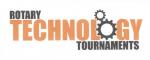 For the fifth year, teams of students interested in engineering and science compete in a one day event to devise and build a solution to an unseen technical task. Solutions are tested and judged against competing teams
Mon 1st July 2019 at 17.45 - 18.45 Teams & Business Meetings

Tonight new teams will meet together for the first time to plan their portfolio of events proposed by new president Mike for the Rotary year 1 July 2019 to 30 June 2020. During the evening team leaders will describe their team's proposals for the year.
Sat 6th July 2019 at 12.00 - 16.00 President's Lunch at Corse Lawn
Saturday 6 July, a date not to be missed. Our new president, Mike and his wife, Denise, will host members, partners and guests at our traditional summer start to the new Rotary year. All will be revealed in due course!
Mon 8th July 2019 at 17.45 - 20.00 History of Target Shooting

Clive Townsend a member of Innsworth Shooting Club will give an illustrated talk on the history of target shooting with an offer of a guest day for those interested in firing on a range with a variety of historic and new rifles and real bullets!!
Mon 5th August 2019 at 17.45 - 20.00 Teams & Business Meetings
Tonight teams will build on their proposals agreed at last month's team meetings. During the meeting more will be revealed to all members.
Mon 12th August 2019 at 17.45 - 20.00 Bees Abroad – Relieving poverty through bee keeping

Brian Durk will explain how Bees Abroad work with low-income communities, and provide beekeeping training in schools and colleges, to develop sustainable beekeeping enterprises which give people the money needed to pay for necessities
Mon 26th August 2019 - 23.55 Summer Bank Holiday
No meeting on bank holiday Monday