Future meetings and events
Mon 22nd October 2018 at 19.00 - 21.15 Blind Club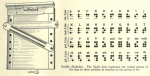 Volunteers needed for the meeting at Alston Road, Boxmoor, Hemel Hempstead. Where the visually impaired will recieve refreshment and entertainment.
Tue 23rd October 2018 at 19.15 - 21.30 Playskill

Andrea Clarke and Graham Taylor will talk about Playskill. Playskill is a local charity that runs parent and child term-time groups for pre-school children with special physical needs.
Tue 6th November 2018 at 19.15 - 21.30 Boxmoor Trust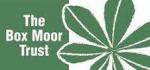 Caroline Evans will update us on the work of our local Boxmoor Trust
Thu 8th November 2018 at 10.00 - 12.00 Friendship Café for the Elderly

A chance for older people to meet socially for a chat over coffee
Mon 26th November 2018 at 19.00 - 21.15 Blind Club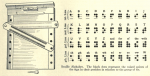 Volunteers needed for the meeting at Alston Road, Boxmoor, Hemel Hempstead. Where the visually impaired will recieve refreshment and entertainment