Future meetings and events
Sun 4th March 2018 at 09.30 - 11.00 Lasswade AC Road Race
This morning we are helping to marshal at the Lasswade 10K race
Tue 6th March 2018 at 19.30 - 20.30 Weekly meeting - speaker

Tonight we hear from member Lesley who will be telling us about her recent trip to India to help with delivering polio vaccine
Sat 10th March 2018 at 19.00 - 23.00 Running Dinner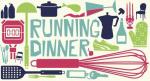 Tonight we are having a running dinner event
Tue 13th March 2018 at 19.30 - 20.30 Weekly meeting - plan and natter
Tonight we will break into our groups to discuss future plans
Fri 16th March 2018 at 19.30 - 20.30 Music Evening
Charity musical evening at St David,s Church Hall, Dalkeith. Featuring barbershop group Serenade and singing duo George & Dave. Please contact secretary if you are interested in attending
Sat 21st April 2018 at 19.30 - 23.00 Charity Casino Night
Fundraising casino night at Dalkeith Rugby Club. Contact Esk Valley secretary for details
Sat 9th June 2018 at 17.00 - 20.00 Charity Wine Tasting

Wine tasting in conjunction with Great Grog at Newtongrange Mining Museum - contact secretary for more info
Thu 14th June 2018 at 18.00 - 19.00 weekly meeting - croquet night!

This week we will be off to the Meadows to play croquet! Please note, Thursday meeting!
Sun 2nd December 2018 at 17.00 - 19.00 club panto outing!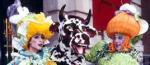 This afternoon we are off to the panto...oh yes we are!