Future meetings and events
Tue 20th August 2019 at 12.45 - 13.45 Speaker - PP Morag McIntosh

The change from Glasgow Old People's Welfare to Glasgow's Golden Generation.
Tue 27th August 2019 at 12.30 - 13.30 Visit of DG Jimmy Johnstone

We are delighted to welcome DG Jimmy Johnstone to our meeting.
Tue 3rd September 2019 at 18.15 - 19.15 Speaker/Entertainer: Scott Cuthbertson Magician.

We are delighted that Scott will be with us. Members and guests are reminded that this is an evening meeting.
Tue 10th September 2019 at 12.45 - 13.45 Caravan Holiday
We are delighted to welcome the young people who enjoyed a holiday at the Ayrshire coast..
Sat 28th September 2019 at 11.00 - 12.00 Visit to Tennent's Brewery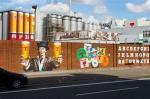 A lunch in a nearby restaurant after the visit. Further details to follow.
Sun 10th November 2019 at 18.30 - 22.00 Annual Quiz Night

to be held at Clydesdale Cricket Club - full details to follow.
Fri 7th February 2020 at 19.00 - 19.00 Burns Supper
We are delighted to welcome Len Murray to promise The Immortal Memory.