Future meetings and events
Wed 23rd August 2017 at 18.15 - 20.30 Club Project Status Check

This is a monthly meeting to catch up with the status of current projects and to discuss projects for the next months.
Sat 26th August 2017 at 10.00 - 11.00 Rotary Kaffeeklatch or just relax with a coffee

If you want to know about Rotary or just relax in congenial coffee with a coffee or a snack, come to Espy!
Wed 30th August 2017 at 19.00 - 20.00 Alcohol and the Young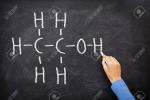 Emma Wood, from Queen Margaret's University, has been involved with an alcohol project with six Edinburgh secondary schools.
This AlcoLoLs project has been a great success and demonstrates young people's attitudes to the teenage drinking culture.
Wed 6th September 2017 at 18.15 - 20.30 Project catch up meeting

This is a monthly opportunity to assess the progress of club projects.
Wed 13th September 2017 at 18.15 - 20.30 Thoughts on Railways - John Yellowlees

If you haven't been lucky enough to hear John Yellowlees speak, here's your chance.
Sat 21st October 2017 at 19.15 - 21.30 End Polio Now Fundraising Concert
A concert to remember Malcolm McMillan, former District 1020 Polio Officer, and much respected member of Portobello Rotary