Completed meetings and events 2019-2020
Mon 11th November 2019 Dr Nic Hammarling

Dr Nic Hammarling is a business psychologist, Partner, and Diversity & Inclusion specialist. Nic is also Edward's step daughter.
read more...
Mon 4th November 2019 Business Meeting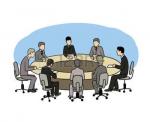 Mon 28th October 2019 Tony Millyard
Manufactures old instruments
read more...
Wed 23rd October 2019 Council Meeting at Steve's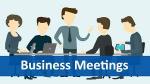 Mon 21st October 2019 Rev Dawn Stokes
Mon 14th October 2019 Speaker Tony Hebb

Speaker is Tony Hebb talking about his hobby which is model aircraft flying with a difference! He is 'world champion' of a small elite who fly small model planes in caves and other enclosed places.
Wed 9th October 2019 District Quiz
Welingboro Golf Club
Mon 7th October 2019 Business Meeting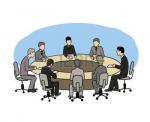 Mon 30th September 2019 Mrs Chris Nelson talking about Christian Aid

Mon 23rd September 2019 Joel Weaver - District International Chair
Mon 16th September 2019 Indoor Bowls - Browns Lane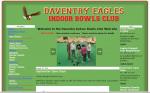 Partners welcome
Cost including food £13.50
read more...
Sat 14th September 2019 Flying Rotarians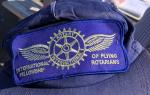 Flying to the International Rotary Flying Club
Mon 9th September 2019 Mike Arnold - Daventry Museum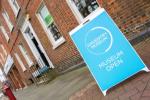 Mon 2nd September 2019 Business Meeting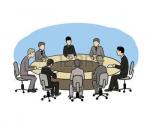 Mon 2nd September 2019 Council Meeting
Mon 26th August 2019 Bank Holiday - No Meeting

Mon 19th August 2019 Holy Well Walk -Southam

A walk around Southam, known as the Holy Well Walk - it is about an hour in length. Park in Wood Street, car park.
read more...
Thu 15th August 2019 Council Meeting - Ian R's House

Mon 12th August 2019 Christina Robinson - Social Media
Mon 5th August 2019 Business Meeting
Mon 29th July 2019 Partners SS/SH

Watch out Sarah's about and it is an evening away from the Mercure with partner.
Mon 22nd July 2019 District Gov. Rodney Spokes

Mon 15th July 2019 Jo Browning - Children and Families Worker Holy Cross Church

Wed 10th July 2019 Council Meeting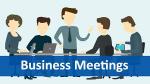 Mon 1st July 2019 Business Meeting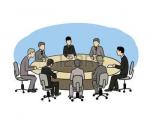 future
calendar
district events
local events