Completed meetings and events 2017-2018
Thu 19th October 2017 Visit to Thames Valley Adventure Playground

We move our meeting to Thames Valley Adventure Playground for a fish & chip supper and social evening with the staff and supporters
Thu 12th October 2017 Business Meeting

Thu 5th October 2017 Speaker - Pop Goes Round the World

Hazel Shackleton and Janet Stelling talking about the Choir's plans
read more...
Thu 28th September 2017 Speaker- Tom Law - The Mysterious World of Beekeeping

Beekeeper Tom speaks about the unusual job of looking after Heathrow airport's large population of bees.
read more...
Thu 21st September 2017 Speaker - The Silk Road - Rtn Nick Teale
A presentation on a journey along the Silk Road
read more...
Thu 14th September 2017 Speaker Gail Trimble - 14th September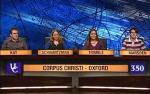 "A Classicist on University Challenge - and after"
read more...
Thu 7th September 2017 RCBB Golf Day & Partners Evening - South Bucks Golf Club - 7th September 2017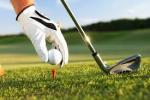 Annual golf day at Farnham Park - visitors welcome
read more...
Thu 31st August 2017 Past Speaker -Education in England today- Jesse Elzinga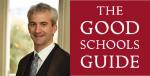 A topical talk by The Head Master of Reading Bluecoats School.
read more...
Thu 24th August 2017 Speaker - Maidenhead Waterways Restoration - Richard Davenport - 24th August

The chairman of Maidenhead Waterways on the rejuvenation of the town centre
read more...
Thu 17th August 2017 Speaker - Laura Gangadeen - The role of a Curator in the National Trust - 17th August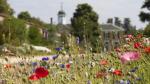 The National Trust Curator : a specialism in generalism
read more...
Thu 10th August 2017 Business Meeting
Thu 3rd August 2017 Speaker - Elise Charles-Adams - Expedition to Peru

read more...
Thu 27th July 2017 Speaker - Sojourns in far-flung climes - Pres Michael Holehouse

Pres Michael with some thoughts and memories from his time in the Far East
Thu 13th July 2017 Business Meeting
Thu 6th July 2017 Speaker Brian Murphy - Executive Job Club - 6th July

Brian is the Chairman of the East Berkshire Executive Job Club, that is dedicated to helping more mature candidates find work or change career direction in these increasingly difficult times. Since 2009 they have helped over 450 people in their job search
read more...
future
calendar
district events
local events