Future meetings and events around the district
Medway Sunlight - Fri 6th April 2018 at 19.00 - 22.00 Murder Mystery!

Our Murder Mystery nights are always well attended as members of the audience try to solve the murder carried out before their very eyes!
Medway Sunlight - Fri 13th April 2018 at 15.00 - 16.00 Making Tracks Concert by the Music Man Project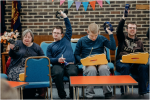 A magnificent medley of musical magic presented by musicians with learning difficulties from Medway
Medway Sunlight - Sun 27th May 2018 at 10.00 - 17.00 5th Anniversary Charity Dragon Boat Challenge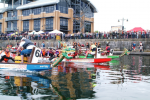 Returning for what promise to be another fun and successful day !