Judy Powell
District Governor 2019-2020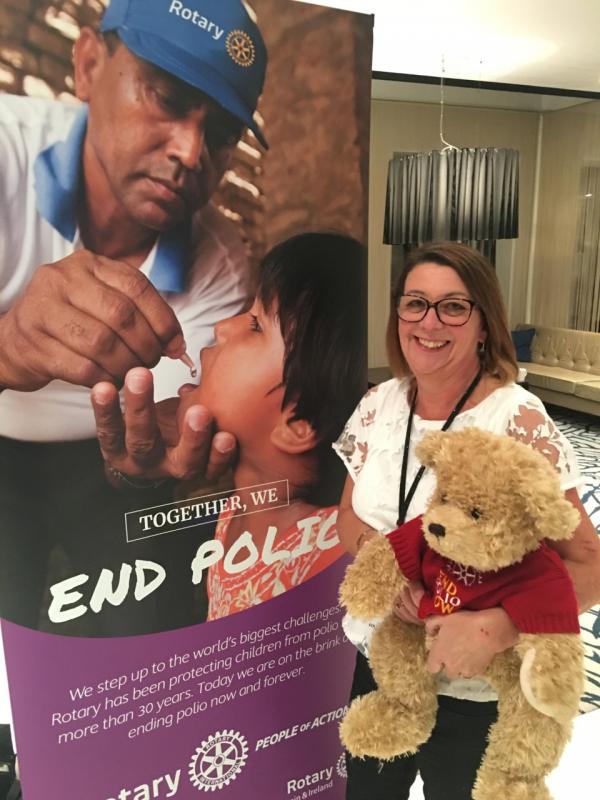 My name is Judy Powell and, on 1st July 2019, I will become the third female Governor of our District. I am married to Dave, and we are the proud parents of four, and grandparents of six.
We both belong to Fishponds & Downend Rotary Club, in Bristol. Dave had been a member for some years when, in 2001, his opinionated wife was asked to put her money where her mouth was and join! We have both served two terms as Club President, and I have been Club Secretary and International Officer. I have helped with organising a number of inter-Club projects in Bristol, and am pleased to see Clubs throughout the District now working together more and more. In 2015 I became an Assistant Governor, serving three enjoyable years.
Dave and I have taken part in two District Friendship Exchanges, to Australia and the USA. This opened my eyes to the possibilities of belonging to a truly international organisation, and helped me understand that Rotary really does Connect The World.
My professional background is in administration and staff management, having firstly run a driving school then, with Dave, an Independent Financial Advice practice. In 2013 we sold the business, taking early retirement, and I now have time to volunteer with the Alzheimers Society, running Singing For The Brain sessions.
The three of our offspring who have children live nearby, allowing us to take an active part in our six grandchildren's lives. Our eldest son lives in Canada, providing us with an excuse to indulge our passion for travel. We own a holiday home in one of our favourite places, the sunny Algarve.