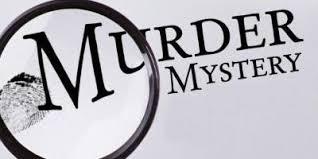 In conjunction with LADS (Lauder Amateur Dramatic Society)
Come and join us for an evening of mystery, mayhem and murder. Put on your suit and tie, best frock or just a t-shirt and jeans and play Cluedo with human pieces. Meet old and new people, kill them and have a drink with them afterwards.
An evening of suspense - tickets £25 include 3 course meal!
Tickets in advance from John McPherson (07703 305 257)
Contact John McPherson about this page: