Young Musician Competition 2018-19
Young Musician Competition 2018-19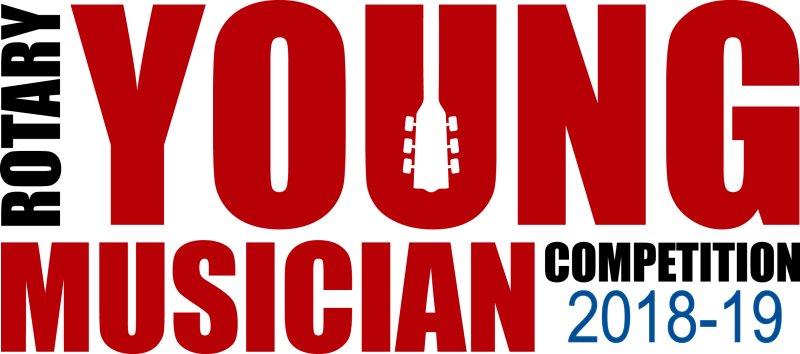 Music is the international language and Great Britain and Ireland is home to some of the most talented young instrumentalists and vocalists in the world. We celebrate this talent with a sequence of competitions that offer thousands of young people the chance to demonstrate their musical skills whether classical or modern. The Rotary Young Musician competition provides a stage for musical talent to shine in regional competitions before the grand final itself. Starting with club level competitions, winners progress to district events followed by regional contests with the hope of appearing at the national final.

This four stage national competition aims to encourage development of musical talent and offers young people;

experiance of performing on a public stage
an opportunity to showcase their musical talent
impartial feedback of performance by experienced adjudicators

The competition is open to amateurs in full time education, up to the age of 17. It is not open to full time students of music or performing arts, studying for a qualification above A level.

Winners and Runners up from the Club Vocal and Instrumental categories will go forward to compete in Area Finals and ideally these should be complete by mid-February 2019.
Area Finals
City/East - Wed 6th February - Heriot Watt University
South West – Thursday 14 February - Annan Academy
Borders – Friday 22 February - Selkirk Academy
Central – TBA
West - TBA
District Final
This will be held on Sunday 10 March at Heriot Watt University, and submissions for inclusion should be with the District Co-ordinator, Jim Orr on or before by 22 February 2019. (These should be submitted by email for the attention of Jim Orr - Dalkeith Club - on jasco59@gmail.com, by forwarding copy of the competitors original YM Entry Form and noting from which Club this originated, and with full contact details).
Regional Final

The Scotland and North of England regional final is on Sunday 17th March at the High School of Glasgow, 637 Crow Road Glasgow G13 1PL start time 1300.

National Final
The National Final will be held on Sunday 4th May in Colchester.
Forms
The Information Pack and Guidance Notes can be downloaded below. Please ensure you read the GDPR notes relating to youth competitions.
Information Pack -

Guidance Notes -

Club entry form -

Competitor entry form -

GDPR notes for youth competitions -

Contact Jim Orr about this page: