District Handover Dinner
The District handover will take place on Friday 6th July at Bisham Abbey. All Rotarians, partners and friends in the District are welcome.
District 1090 Handover

Friday 6 July 2018 6.30pm for 7.30pm

Bisham Abbey, Bisham Village, Marlow Rd, Bisham, Marlow SL7 1RR
Immediate Past District Governor Joy Arnott warmly invites all Rotarians in the District and their guests to celebrate the Handover from District Governor David Pope 2017/18 to incoming District Governor Gillian Pearce 2018/19.. Its not to late to book and enjoy meeting up with old friends and new over a delicious 3 course meal in the beautiful riverside setting of historic Bisham Abbey once home to Henry VIII and Elizabeth I, now the home of the National Sports Centre. You can even relax like royalty and top athletes and stay the night in one of the Abbey's extremely reasonably-priced rooms!! Please book direct with Bisham Abbey by calling 01628 476911.
But hurry! Bookings must close on Saturday 30 June.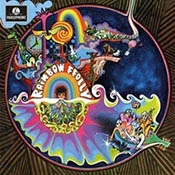 To complete a memorable evening, entertainment will be provided by professional musician and Rotarian, John 'Dusty' Dunsterville of Rainbow Ffolly fame. Highly entertaining as well as musically gifted, John has had a lively musical career which includes playing with a host of famous performers from Rick Wakeman to Val Doonican and is still appearing twice monthly at the Dusty Blues Club, deep in the Chiltern Hills! Familiar songs for all ages, so do come, let your hair down and have a good old sing-along!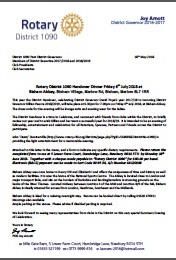 Download the Menu and Booking Form here