Challenge Enterprise 2018
Challenge Enterprise 2018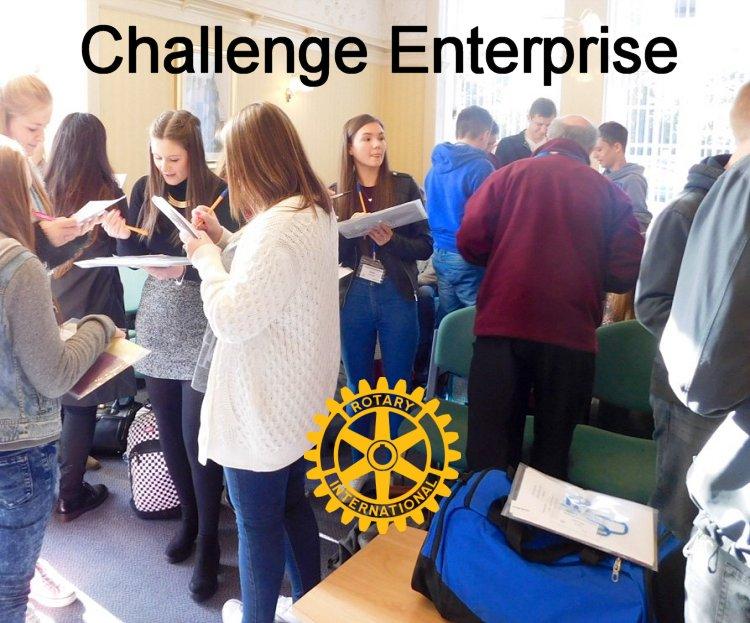 Challenge Enterprise 2018 is a weekend programme organised by Rotary District 1020. It is designed for 15 & 16 year olds who are likely to go on to a successful career in Business. Candidates for Challenge Enterprise require the formal backing of their school and are subject to a selection interview by their sponsoring Rotary Club.

Challenge Enterprise takes successful candidates for an intensive residential weekend which concentrates on giving them an insight into various aspects of business and sets challenges which will help develop their confidence and business knowledge.

Challenge Enterprise 2018 will take place at Carronvale House, Larbert from Friday the 9th to Sunday 11th November.
We are pleased to announce that our first speaker to be confirmed for Challenge Enterprise 2018 is Sarah Siu.

Sarah is the Technical Data Manager with SMBC Aviation Capital.

Sarah is part of the Business Information team, with specific responsibilities in the area of Technical Data Management. Prior to joining SMBC Aviation Capital, Sarah worked with Willis Asset Management as a Powerplant Consultant and as a Purchasing Executive (Powerplant) at Cathay Pacific Airways. Sarah graduated from the University of Hong Kong with a Bachelor of Engineering Degree in Mechanical Engineering and has a post graduate MSc in Environmental and Natural Resource Economics from the University of Birmingham. Sarah also holds an LL.B. (honours) from the University of London.

We will be welcoming back Sean Harley as one of our speakers. Sean is the Operations Director at the Smith Anderson Group. He is responsible for all production, engineering and continuous improvement activities with the Group.

We are also delighted to be welcoming back to Challenge Enterprise Tanya Ewing, who is an award winning Scottish entrepreneur and a successful inventor. Voted 'British Female Inventor of the Year 2008', she created the real-time energy monitor and display system called "Ewgeco" and founded a company called Tayeco to commercialise her idea.

Since then she has won many awards including Business Women Scotland and has been involved in successful business ventures.

Can anyone help us it's this? This is a direct quote from the feedback given by one of the young people who attended the 2017 event, "We thought it would have been beneficial to learn a bit about the various uses of technology in business, as business is always changing and developing."

If you know of anyone who would be able to come along and do a presentation on this, please get in touch.

The cost for the weekend is £170 and if your Club is interested in sending candidates please contact James Bruce by email at challenge1020@aol.com

James Bruce
Challenge Enterprise Co-ordinator.


Papers

Information for Rotarians:-

Information for schools:-

Candidate form and guidelines:-