2018 District Conference. Venue - Holland Hall, Exeter University
DISTRICT 1175 CONFERENCE – 29 JUNE – 1 JULY 2018
EXETER UNIVERSITY
To see the facilities on site follow this link :- https://www.youtube.com/watch?v=-a9Fy6ETelk
Here's some more information about the Programme for our forthcoming District Conference
We hope it encourages those of you who have not registered yet to do so.
FRIDAY 29 JUNE in the Lecture Hall through the Forum of Exeter University
Starting at 2.00pm until 5.00pm
· Exeter – A Dementia Friendly Community
o Dementia Friends & Beacon Meet & Remember Club
o GREAT Solutions to challenges of early stage dementia
PROF LINDA CLARE is a trained Clinical Psychologist and directs the University of Exeter's Centre for research in Aging & Cognitive Health, which aims to improve the lives of older people and those with dementia. She will be talking about her research on what helps people with dementia to live well with the condition.
· Help for Heroes – The Epic Gig Row
MARTY ALDRICH was a PT instructor with the Royal Marines and is now a Sports Recovery Manager for Help for Heroes. He is passionate about helping injured veterans and serving personnel on their journey of recovery through sport.
KATE BOURN is two times World Champion in the sport of Gig Rowing. She is now the Sports recovery Officer for the West, having voluntarily coached the H4H Gig Team.
Marty & Kate will be telling us about the H4H Gig Row.
7.30 – 11.30pm BBQ on the terrace of Holland Hall – A Taste of Tartan
Entertainment – Shantymen & DJ
SATURDAY 30 JUNE in the Lecture Hall through the Forum of Exeter University
9.30am until 1.00pm
· Shelterbox – Latest News Chris Wareham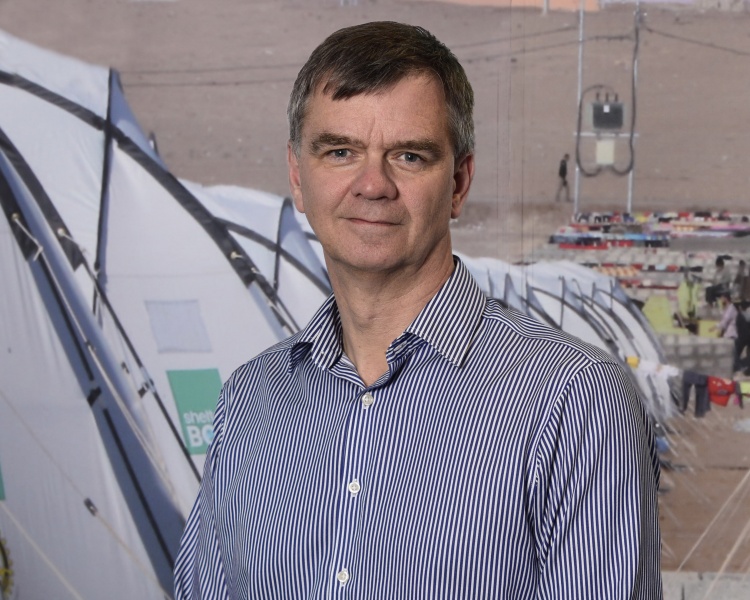 With a successful career in the computer industry and as founder of a communications and marketing consultancy, Chris became involved with Shelterbox after running a marathon as a fundraiser, and he qualified as a response team member carrying out several assignments. In 2015 he became interim CEO. At Conference, he will bring us up to date with all the latest news from Shelterbox.
Life of a Scilly Sergeant
–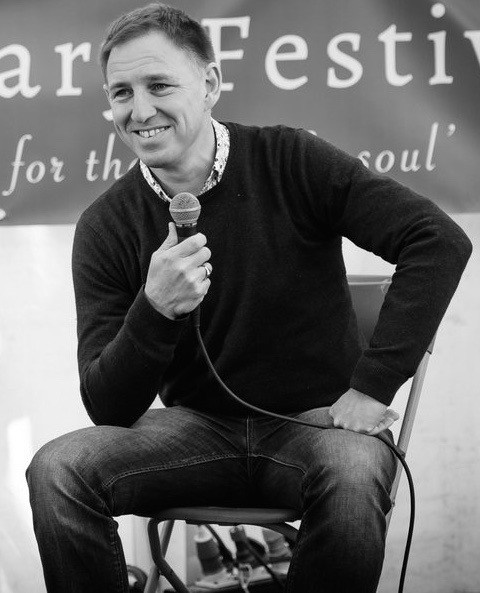 Colin Taylor is the author of Life of a Scilly Sergeant which is an account of what it is to live and police the remote and fiercely independent community that is the Isles of Scilly. He is going to talk about his time as the longest serving police officer in the Isles.
· Life in Broadcasting – David Fitzgerald
1 - 2.00pm Lunch in the Forum for those who book in advance
PM – Afternoon Free
· Bill Douglas Cinematic Centre – Exeter University
· Red Coat Guided Tours of Historical Exeter
6.45pm DG Reception for invited guests
7.30 – 11.30pm Gala Dinner – Black Tie at Holland Hall
Entertainment Band – Monopole
SUNDAY 1 JULY in the Lecture Hall through the Forum of Exeter University
9.30 until 1.00pm - Celebration of Youth
· Tragedy to Triumph – David Follett
· Young Chef
Richard Hunt uses his passion for local produce as the proprietor of The Devon Scone Company. He takes great pride in working with local colleges and training the next generation of chefs and will be telling us about this aspect of his work.
·
Interact Clubs across the District
· Rotaract – Exeter University
· Rotakids – Marpool School , Exmouth
· Young Musician
1 – 2.00pm Lunch in the Forum for those who book in advance
AND A GREAT HOUSE OF FRIENDSHIP TO VISIT THROUGHOUT THE CONFERENCE
· COME AND CELEBRATE WITH US THE ACHIEVEMENTS OF ANOTHER GREAT ROTARY YEAR.
Accommodation is on site at Holland Hall in the grounds of the University which should be looking fabulous in midsummer, with parking for residents.
Download you booking form now and send it with your payment to:
John Sparks, 4 Curlew Way, Exeter EX4 4SW
For a great weekend of celebration and friendship.
We look forward to welcoming you
Maureen De Viell & The Conference Team