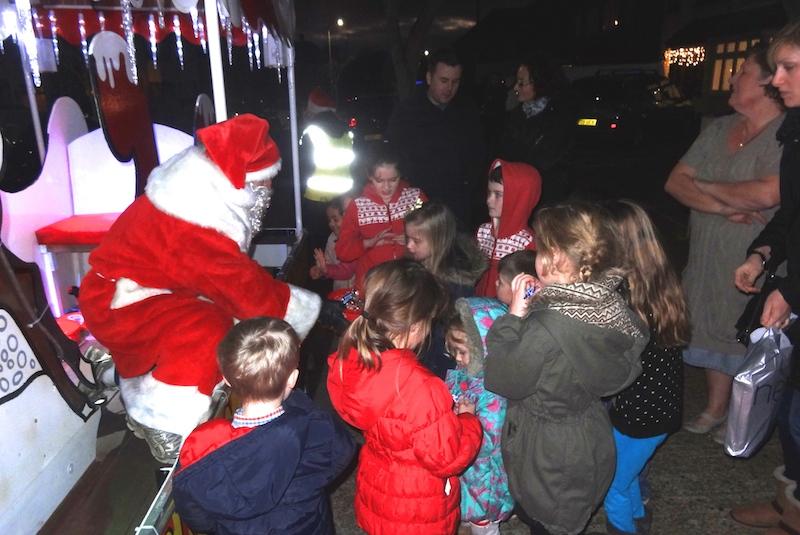 Santa's annual tour of Upminster & Cranham collecting for our good causes.
Havering East Rotary Club
Christmas Float Routes 2017
Havering East Rotary Club, with the help of Upminster 41 Club, will once again be bringing joy to young and old in Upminster and Cranham. Monies raised during this period will be donated to local charities such as First Step, St Francis Hospice, Dycourts School and Riding for Disabled.
*Sun 10th Dec: Elm Ave, Beech, Oak, Maple, Southview area*
Mon 11th Dec: Little Gaynes, Grove, Parklands, Huntsman area
Thurs 14th Dec: Deyncourt, Courtenay, Grosvenor, Marlborough, area
Fri 15th Dec: Springfield Gdns, Argyle, Ashleigh, Roxburgh area
*Sun 17th Dec: Moor Ln, Heron Way, Swan, Limerick Gns area*
Mon 18th Dec:, Highview, Cranborne, Waldegrave Gdns, Engayne area
Wed 20th Dec: Moor Ln, Queens, Cranham Gdns, Roseberry Gdns area
Thurs 21st Dec: Chester, Peterborough, Winchester,Ashvale, Rectory area
Fri 22nd Dec: Park Drive, Cranston Park, Melstock Coniston area
*Sun 24th Dec: Severn Drive, Fleet, Isis, Stour, Humber area*
*Float starts 4.00 pm on Sundays/Xmas Eve, otherwise 6.15pm
More information on our Facebook Page
https://www.facebook.com/Havering-East-Rotary-Club- 156893341092632/