YOUNG CHEF COMPETITION 2018/2019
Are you… Or do you know someone who is: 11 – 17 Years Old Interested in cooking Would love the opportunity to compete with other young people locally, regionally and nationally with similar interests, no matter what your level!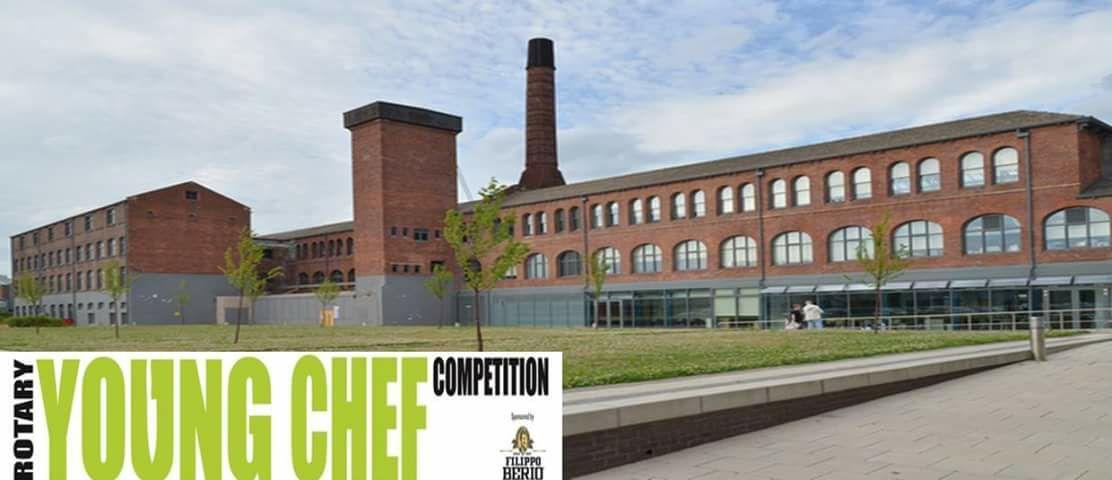 Young chefs face MasterChefs in kitchen
It's going to be hot in the kitchen for competitors in this year's Rotary Young Chef Leeds and Bradford heat, which will take place on Saturday November 17 at The Printworks Campus, Leeds City College.
The Rotary Young Chef competition is a youth competition for 11-17 year olds to develop a range of skills through the art of cooking a 3 course meal for 2 for £15 or less in 2 hours under competition conditions in a professional safe environment.
Choice of and learning to Cook Healthy meals,
Organisational and Planning Skills,
Budgeting and sourcing produce,
Food Presentation Skills
Neatness and tidyness,
Consider food hygiene issues and correct food temperature,
Develop an ability to cope in a demanding time constrained situation
Entry is at no cost to the competitors, and the cost of the food (£15) is reimbursed to entrants by Rotary.
The winner will go forward to the district final at Harrogate where they will cook at Bettys and the winners will progress to the regional final. The regional winner will then go on to the national final next year in Leeds.
The national final is sponsored by olive oil producers, Filippo Berio. It aims to develop cookery skills, develop food presentation skills, consider healthy eating options and food hygiene issues, prove organisational and planning ability, while demonstrating their capacity to cope in a demanding situation.
Leeds City College were delighted to allow their kitchens to be used to demonstrate to any budding professional chef the quality of their offer and the number of hospitality careers in Leeds and beyond, they said " We are really pleased that Rotary have chosen our facility to run the Young Chef competition and are keen to work with them to support the young competitors". Rotary wishes to thank them for their support in opening their doors on a Saturday to run this competition.
Entrants can register via email rotaryyoungcheflb@gmail.com or via mail: Rotary Young Chef, c/o Brookside, Low Spring, Baildon, West Yorkshire, BD17 6BE. Deadline for applications is October 27, 2017. There are only 16 places available in the final, 8 for Bradford Clubs Competition and 8 for Leeds Clubs Competition so potential competitors are asked to apply as soon as possible.
Contact Si Rebecchi about this page: