Appeal following Manchester Arena Bombing
Barra Appeal Update
In aid of Laura MacIntyre and in memory of Eilidh Macleod
victims of the Manchester Arena bombing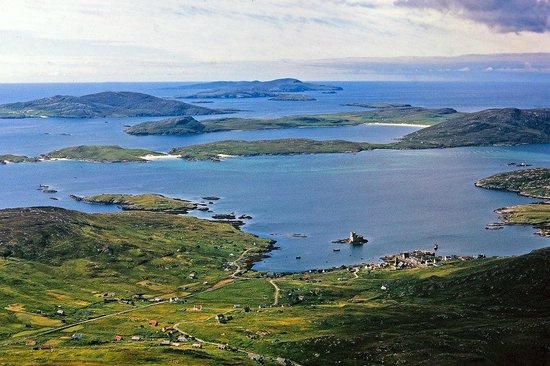 DG Bill Campbell, who knows the island and people of Barra established an appeal within the three Scottish districts to aid the families and the local community affected by the death of Eilidh and the serious injury of Laura. A summary of Bill's recent letter to all Club Presidents follows:-
"I now should like to record my personal thanks to all who contributed in any way to this appeal. Donations were received from many clubs throughout Scotland along with donations from some individuals, resulting in a final total of £8,000.00. This was a tremendous effort and reflects the generosity of Rotarians across the country. Again, my sincere, heartfelt thanks to all.
I considered carefully how this sum of money should be given: it was raised expressly to assist Laura MacIntyre in her ongoing rehabilitation and to provide something towards preserving the memory of Eilidh MacLeod who tragically died a few days after the bombing. I consulted the parish priest on the island, Fr John Paul MacKinnon, the Head Teacher of the island community school and relatives of Laura. I finally decided, in further consultation with my District Executive, that £6500.00 should be given to Laura and £1500.00 to the local community school towards the memory of Eilidh.
Laura got out of hospital on 29th August and returned home to Barra. In a statement at the time, her parents said: "We are delighted that Laura has been able to return home to Barra. She continues to amaze us every day with her strength and bravery and we've looked forward to this day for a long time."
Laura is now back at school full time and determined to get on with her education, she does however, face many more months of ongoing treatment and hospital visits for another two years.
For a full copy of Bill's letter click here.