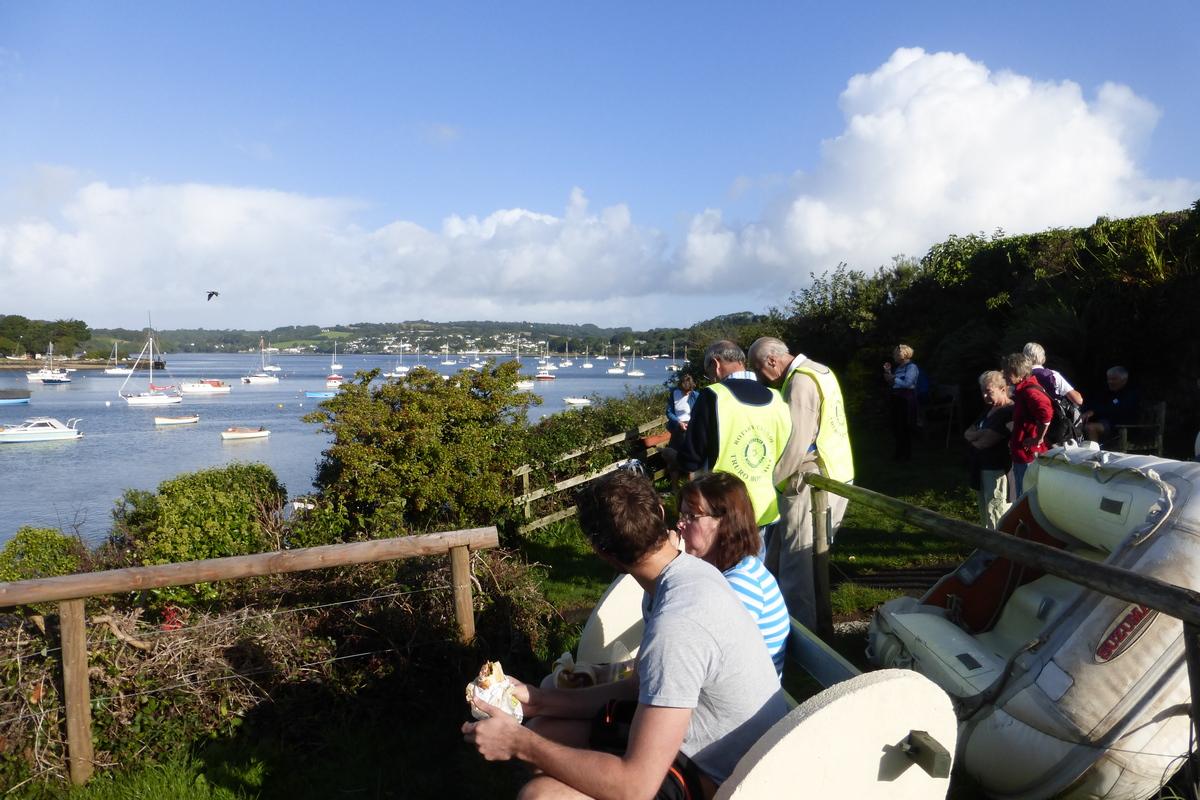 The 10th year of this event around the River Fal
The main features
With thanks to the

National Trust

, we are back again at Trelissick, with the start and finish in the stable yard. Free parking in the National Trust car park will be included once more.
As last year, participants are not being asked to raise sponsorship from friends and families as a condition of entry. Instead, the entry fees include a donation to charity. However, HMRC regulations do not allow this arrangement to attract Gift Aid.
To help us increase the proceeds for charity, we warmly invite you to make further donations either at the time of booking or through sponsorship or other means.
This link will enable you to download a form to record any donations you may collect, as well as donors' Gift Aid consent. This link will produce a Gift Aid declaration form for a donation made at the time of booking.
Again as last year, thanks to the generosity of local businesses, we are running a Prize Draw, with ten valuable prizes to be won, including a champagne tea in St Mawes (details here)

A schematic map of the route for the Fal River Walk 2017 is shown below.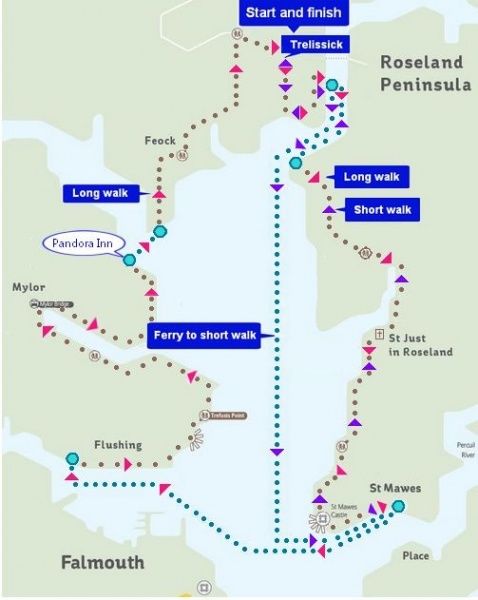 The information below has been sent to those already entered. Later entrants should make sure they have downloaded the appropriate linked documents.
Contact Ian Young about this page: