Gift of Sight
A Global Grant Initiative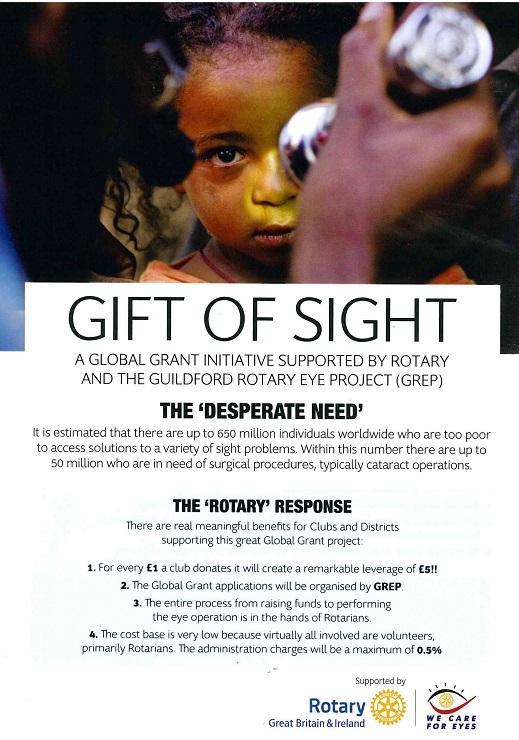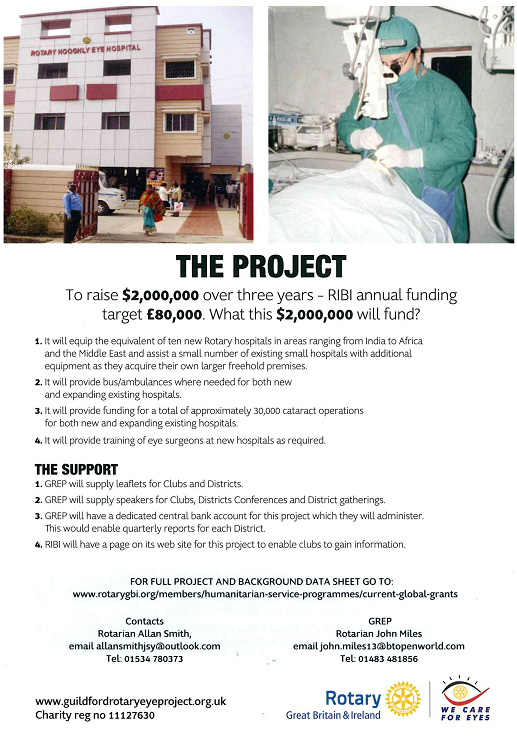 The "Gift of Sight" international project is a three year project to raise $2,000,000 which was introduced in July 2016. The project has an annual target of £80,000 for clubs to raise. For every £1 a club donates it will create a remarkable leverage of £5 due to the Global Grant assistance and Rotary Club support in the countries receiving help.
You will see from the attached new leaflets that this project has a very low administration charge, a maximum of 0.5%, because virtually all involved are volunteers, primarily Rotarians
What better than almost entirely Rotary Project which has already attracted support from several Districts.
For further information you could contact the District International Committee representative officer of your area as per the list below or for more direct information you could get in touch with:
Rotarian Allan Smith M.B.E.
Email: allnsmithjsy@outlook.com
Tel: 01534 780373
Or
Guildford Rotary Eye Project
Rotarian John Miles
Email: john.miles.13@btopenworld.com
Tel: 01483 481856