Primary Schools Quiz
Arrangements for the Primary School Quiz 2018 - 2019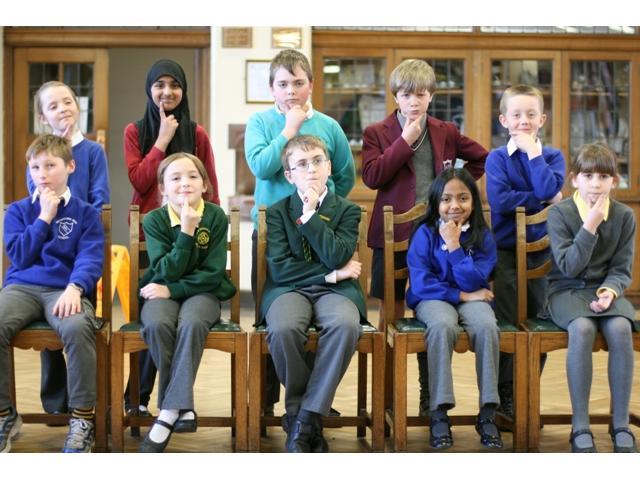 Arrangements are beginning to take place for the 2018-2019 Primary School's Quiz. An important difference for this year's event is that we are planning to hold a Scottish / Inter District Final for teams in the top 3 or 4 places in the District Final. The date for this has already been set for Saturday 22nd June 2019, so other "latest" dates will need to work backwards from then. The time scales will however be broadly similar to last years, with Club Heats taking place any time between now and early April 2019, Area heats in April / early May with the District Final planned for Saturday 1st June 2019. In previous years, this has been at Carluke Lifestyles Centre and I would propose to use that venue again for the District Final.

As in previous years, I will be supplying sets of questions (and answers) for each round, so if any Club that hasn't taken part before would now like to do so, but aren't sure about how much work is involved, then "help is available" and a lot of the work as already been done for you. The questions will be available in both Word and Powerpoint format so you can print questions, display them for all to see, or both. If anyone would like one, I can also supply a check list for organising a local heat, along with examples of certificates and other paperwork you might like to use.
Club Heats
Individual Clubs should organise these in conjunction with their local primary schools at a date and time which suits them all, any time between now and the end of March / early April 2018. If any Club wants to make up their own questions, please do so (and send me a copy too please). Most questions for the Club Heats are now ready, but I am waiting until early January before sending them out so I can add in some "topical" questions. I've already had requests for these from some clubs, but no proposed dates as yet, so I will make sure they are ready mid January at the latest. If large schools want to enter more than one team, I'm fine with that; if 2 smaller schools need to combine to make up a team, then I'm equally happy. The quiz is aimed at P7 pupils, but if schools want to use P6 (or even P5) pupils to make up numbers then go for it. As far as I'm concerned, it's all about participation and the more the merrier – as long as the organising Club feels it can cope with any additional teams.
Area Heats
These will probably be sometime around late April to the end of May. I already have offers in place for 2 of the Areas and we just need to find a volunteer in each of the other 4 Areas to organise this, in conjunction with the AG. I will be confirming that the folk who have already offered (some months ago) are still prepared to continue. As with the Club Round, I will supply a set of questions, samples of certificates, etc. for organisers to use.
District Final
This is proposed to be at the
Lifestyles centre in Carluke
on
Saturday 1st June 2019.
Two teams from each Area Final will be invited to attend, so we can have another lively day involving 12 teams; 48 youngsters with matching numbers of parents and other supporters too and a great chance to showcase Rotary and what we do.
Scottish Final
Already set for
Saturday 22nd June 2019
at
Stirling University.
Exact details and numbers are still to be co-ordinated along with Districts 1010 and 1230.
So, there are the basic details as they are so far. Hopefully, there is enough there for Clubs to start the process of organising their own round, which at this stage generally means not a lot more to do than finding a venue available on a date and time to suit your Club and your local Primary schools and then encouraging as many of them as possible to join in.
Jim McPherson
Contact Jim McPherson about this page: